I finally manage to be at a waypoint for the Sunday lift off and FD close the forus when I try to paste the screenshots. Such is life.
Some pictures.
The fleet (well, those of my friends who were on at the time) leaving WP8.
A fine list of Commanders in the system before lift off (only page 1).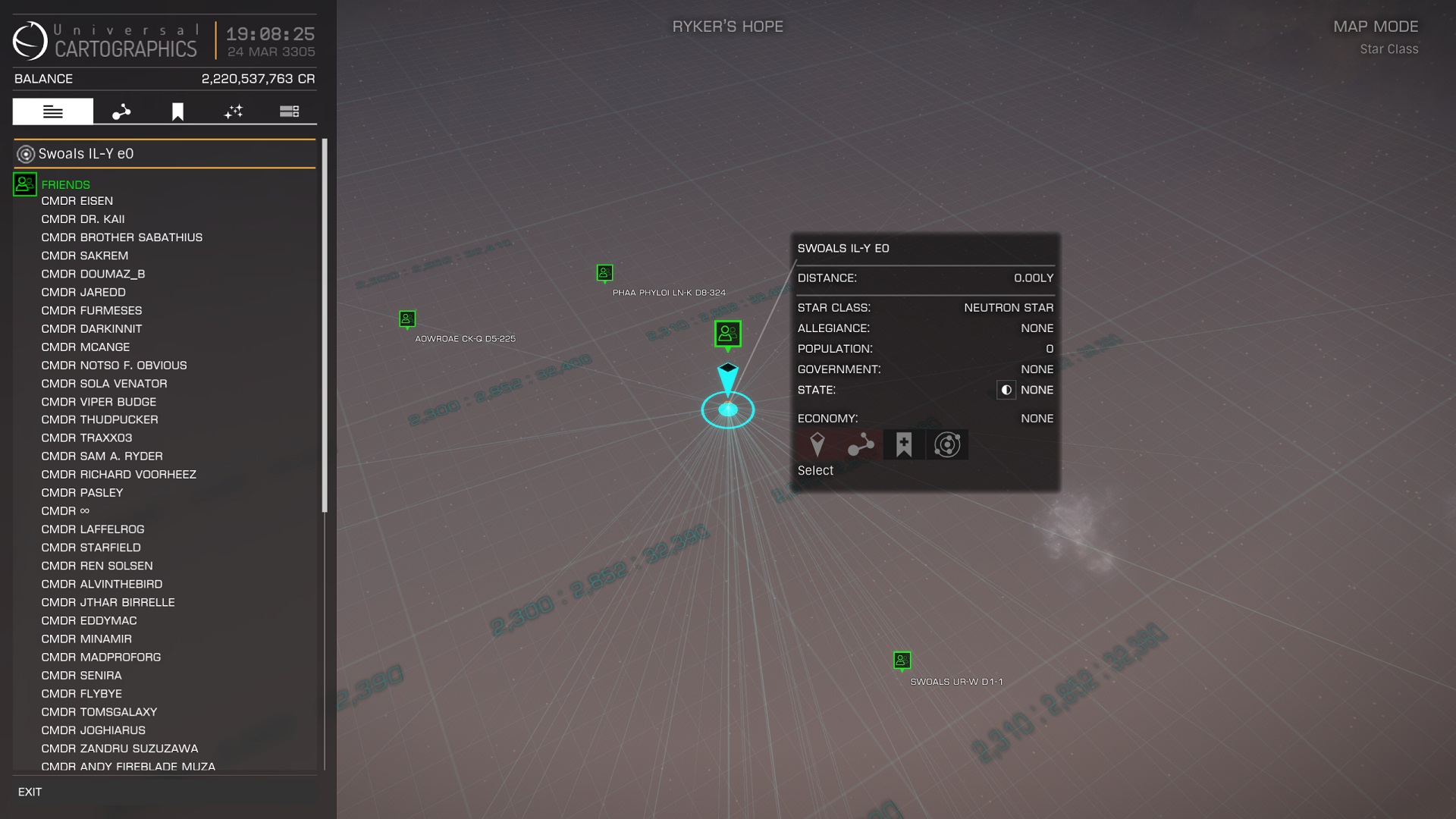 Full galaxy view (more or less). Beagle point in the far distance and the bubble in the foreground. Plus only one straggler, or someone who has had enough and is going home!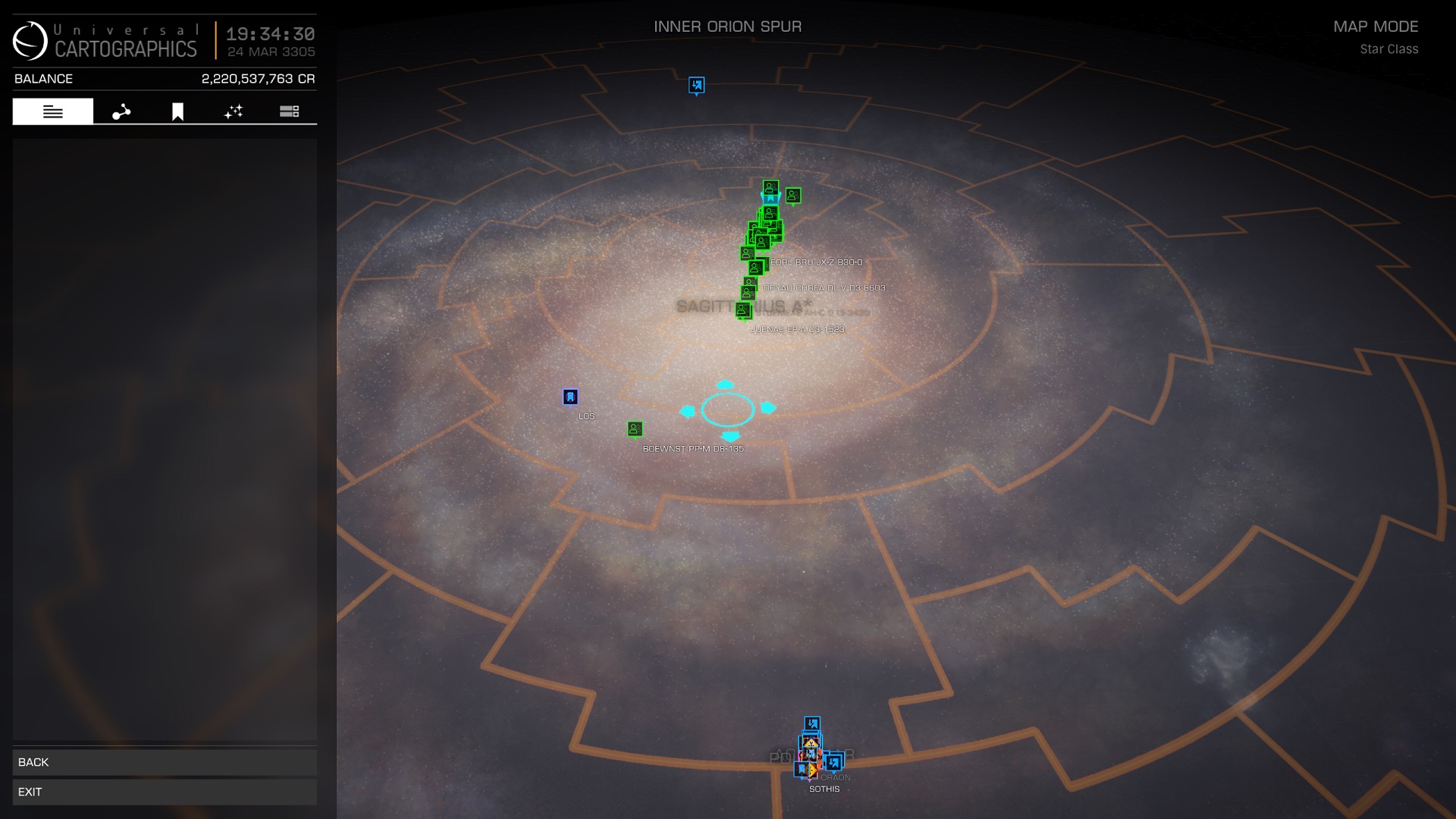 Finally a bit of silliness at the WP. A bunch of SRVs doing the "Dance of the dying fly" and the strange object in the centre is a Guardian Lance fighter buried about a third in the ground!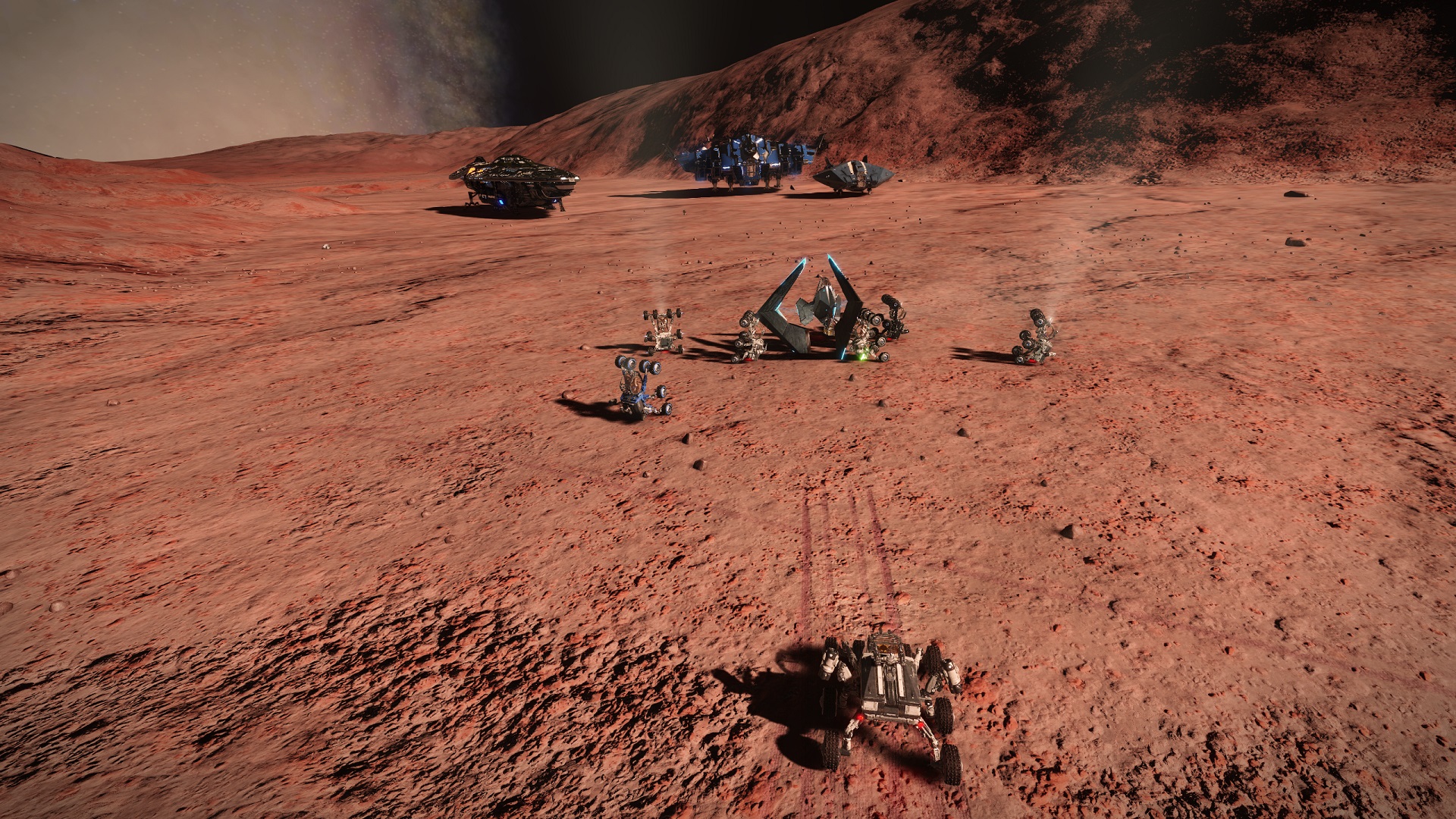 I'll probably miss the WP 9 lift off as busy on Sunday but hope to get to the WP 10 one. Have fun and fly safe Commanders.