Community Manager
Frontier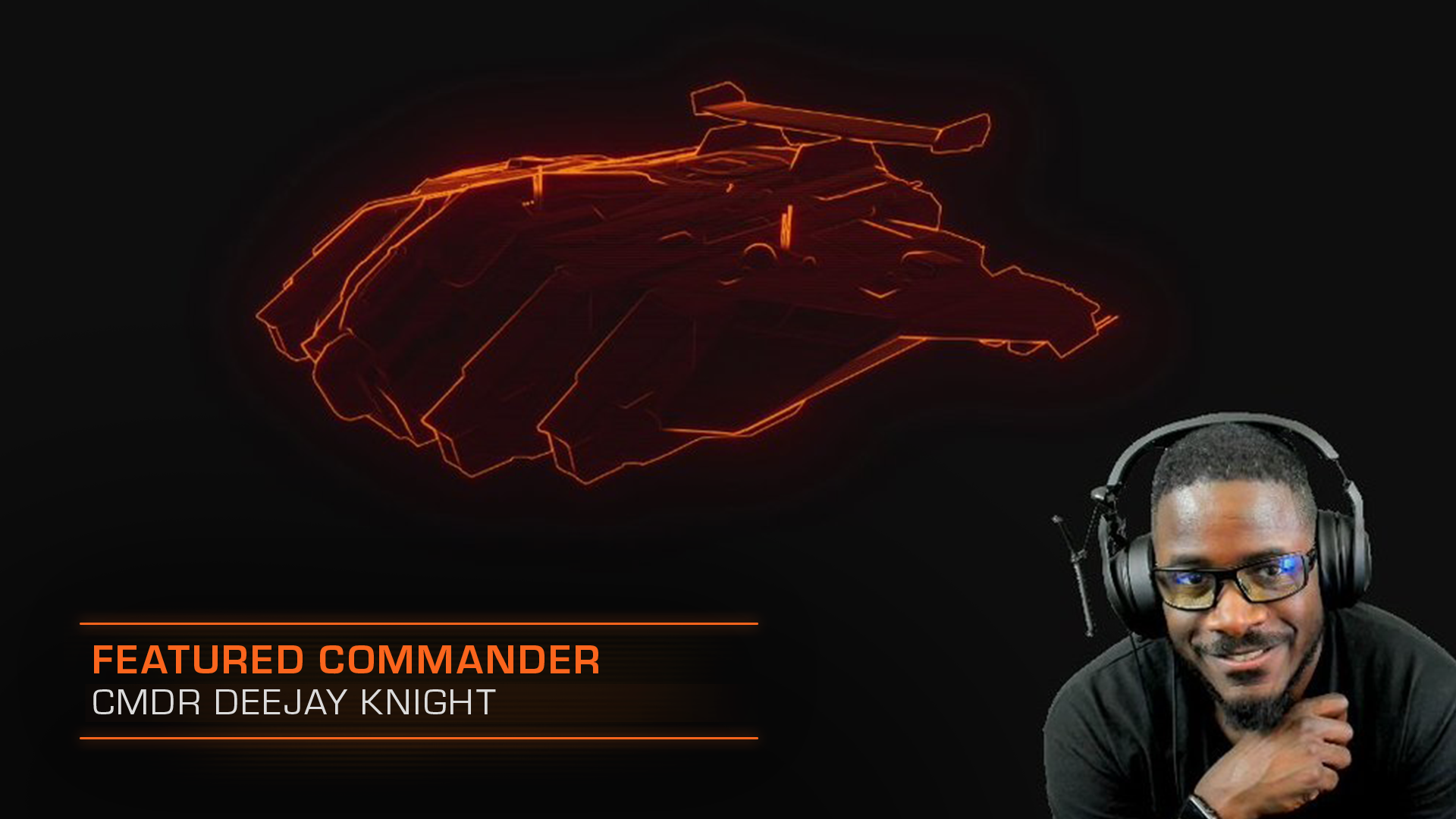 ​
Hello Commanders, and welcome to the thirteenth Featured Commanders thread of 2019! This week we've spoken to the voice of the Apollo HCS Voice Pack and streamer aficionado, Deejay Knight!
So Deejay Knight, you've played Elite for a long time, but when did you first get into the game?
I found out about Elite Dangerous in early 2015, roughly around the time that the OSX Beta went live for Kickstarter backers. I was gifted the game for my birthday in August of that year.
Aww, that's lovely! What's the thing that got you hooked on the game?
Having a space-focused flight sim was the hook, but I was caught by playing the game with a Flight Stick. Then, the Horizons update and all its future updates kept me coming back for more!
How long have you been creating content around the game?
I've been creating content around Elite Dangerous for over three years and won't be stopping any time soon!
Brilliant to hear, we love coming into your streams. What was your favourite piece of content you've made around Elite Dangerous?
My favorite piece of content thus far was my very first interdiction by a Thargoid on stream. There's something amazing about the fact that people started being randomly hyperdicted, and that I was one of them! It's a very rare feeling.
What advice do you have for the rest of the Elite Dangerous community?
The old pilot adage: don't fly what you can't rebuy! If you don't have enough to afford the insurance on a ship, don't fly it -- it can be a costly mistake.
Are there any other content creators you'd like to shout out?
BadNewsBaron, Lavangfan, TheCommander, DJTruthsayer, ObsidianAnt, MalicVR, and the list goes on. There are so many amazing creators that it's hard to choose from, and I'm sure I'm missing a TON of people (sorry, fam!).
Have you been working on any cool projects recently?
The coolest project I've been working on recently is the latest voice pack from HCS Voice Packs - Apollo. I was lucky enough to lend my voice to it, so people can fly with me if they like!
We'd be more than happy to have you in our ships, but where can we find you online?
Twitch
Twitter
Instagram
Thank you for talking to us Deejay, we'll see you out in the black!

If you're reading this and would like to be interviewed as a Featured Commander, apply here.