It's gone. My ol' Thrustmaster T.16000M. It served me well for three years and together with the Oculus CV1 they totally changed the way I play Elite.

All of the sudden yesterday the yaw axis went crazy. It gets stuck on the -x axis (turning left) even when I give the +x input (turning right). So I'm out of Elite until next week on Tuesday, when a brand new THRUSTMASTER T16000 FCS Space Sim Duo will hit my VR room. I tried playing with the xbox360 joypad but it's a big no no no in VR because of the complexity of keybindings. So I decided to hold my breath and make a big step ahead by going super cool with DUAL JOYSTICKS.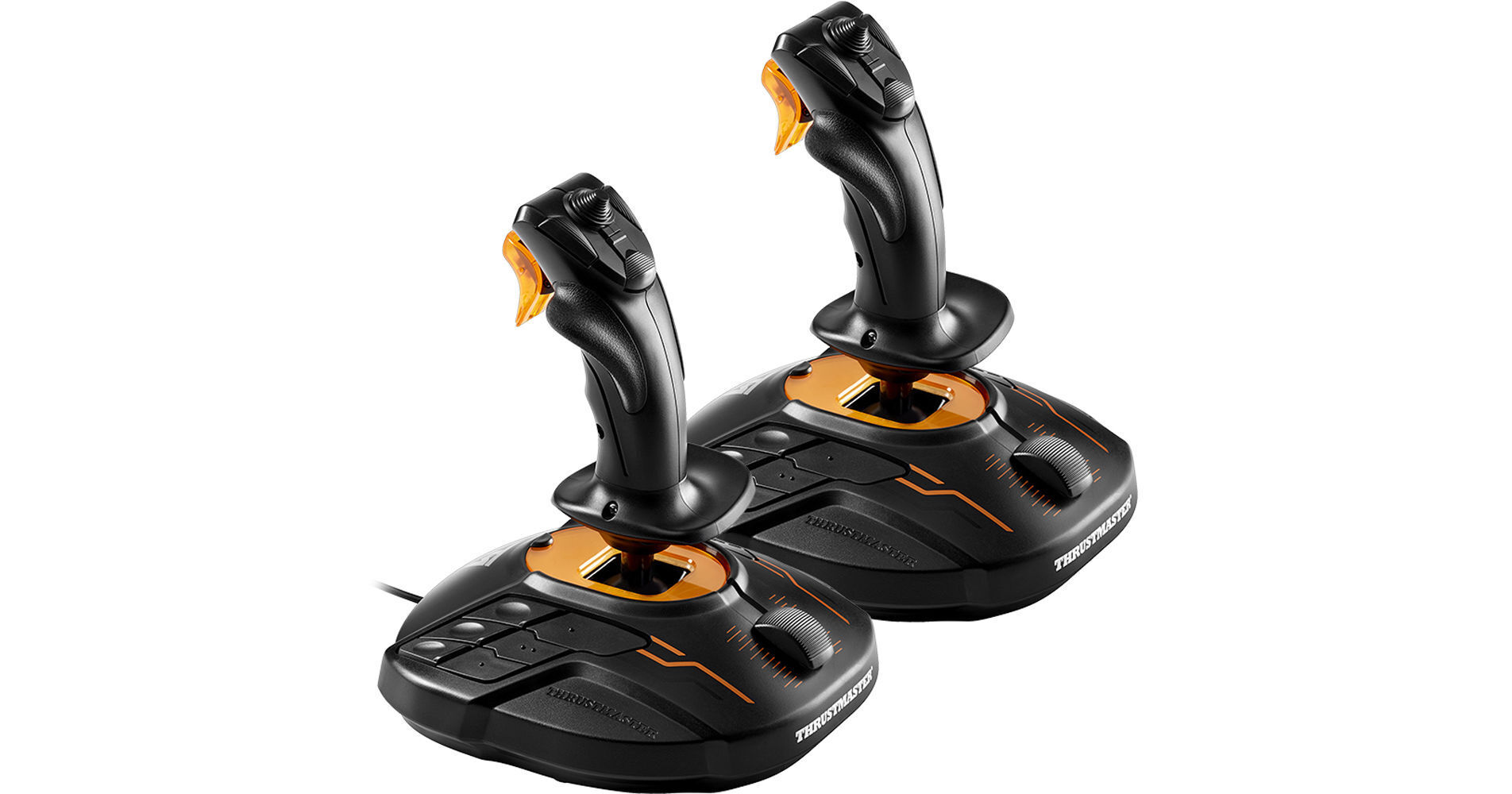 Yes I could buy the Thrustmaster HOTAS set that every serious VR player uses, but I'm a hard left handed and there's nothing I could do adapt my brain to fly with my right hand. I tried hard but I felt like having a handicap, so I gave up and set the joystick to left hand mode. Since than I'm one thing with my ships.
I gave a try to dual joysticks last year. I borrowed a right hand TM from a friend and wow it was so cool. It felt like a real futuristic sci-fi experience. Plus I have a large set of buttons to accomodate the 2000 keybinds of Elite xD

Damn... I'm so excited...can't wait!!!
Big edit here:
So I got my THRUSTMASTER T16000 FCS Space Sim Duo from Amazon two days ago. It took two game sessions to find the sweet key binding. Now I can play ED in VR without touching the keyboard except those weird moments you need to type a system name. Every function is assigned to the two joysticks (I have plenty of buttons).
I decided to make it interesting by playing exclusively FA-off from now on. It feels so natural. I have to get the hang of it, like learning to fly a "submarine"... but man, I have a new toy to play. I'm very satisfied.
ED with two joysticks and FA-off shines!
Last edited: