Hello all,
did a bit of exploration in the Galactic East, went out around 2000 ly, and found a lot of nice things there, many of them first discoveries, including 2 ELWs!
But this thing here is impressive:
A ringed Class V Gas Giant near a Type G star, orbits only 8.5 ls from its star!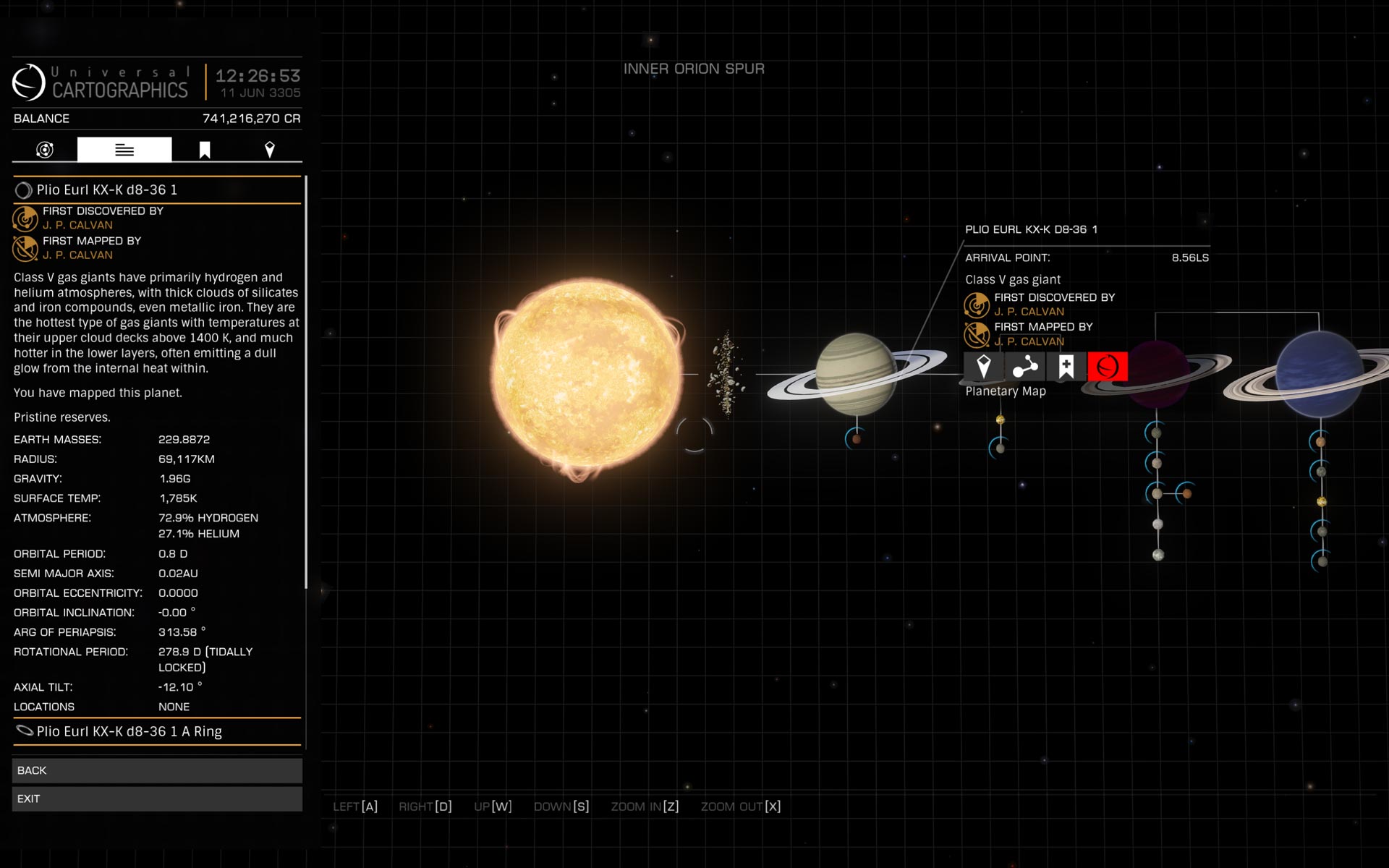 After arrival this looks this way: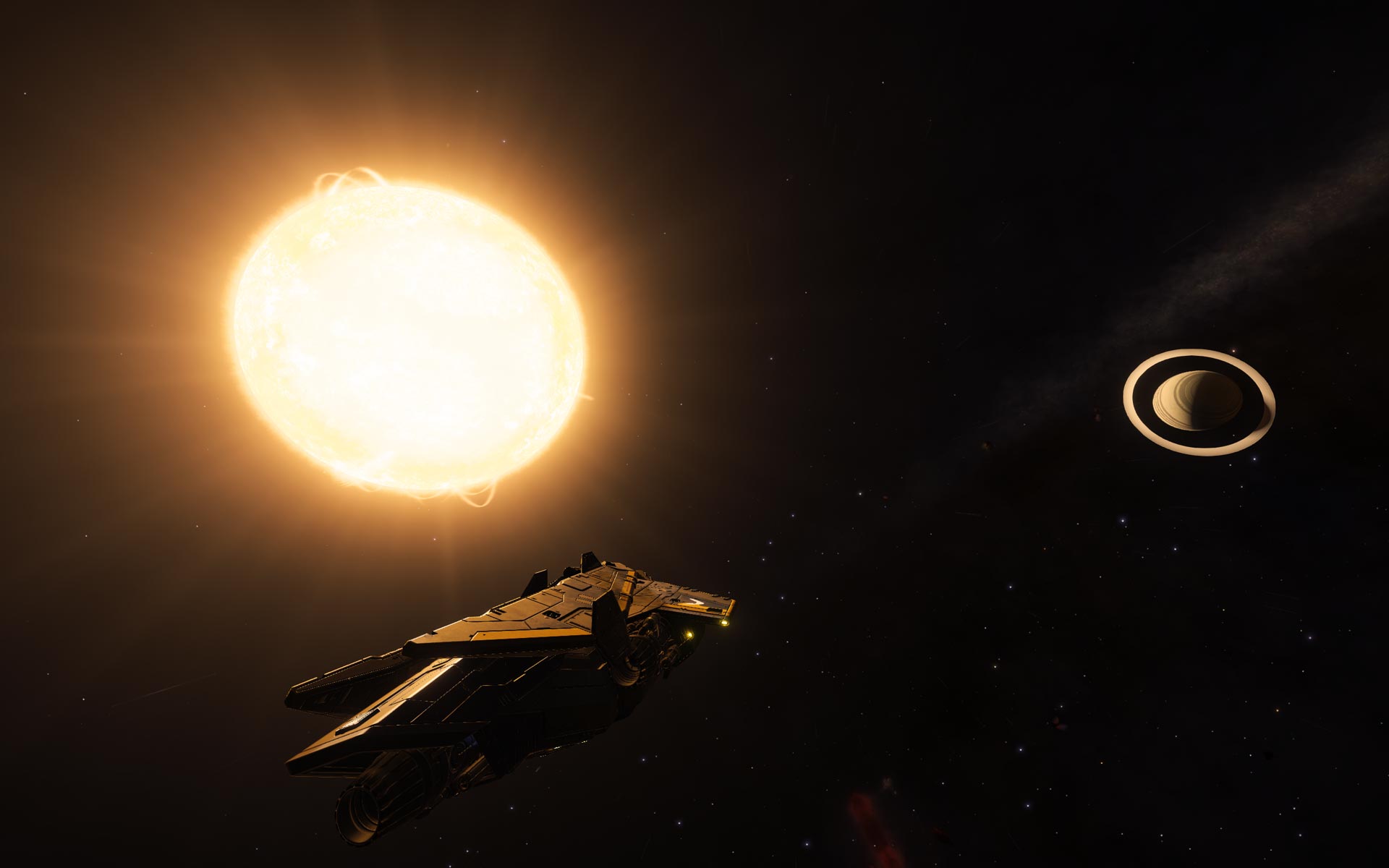 As you can see there is a very small moon orbiting the Gas Giant just outside the rings, landing on it gave this nice picture: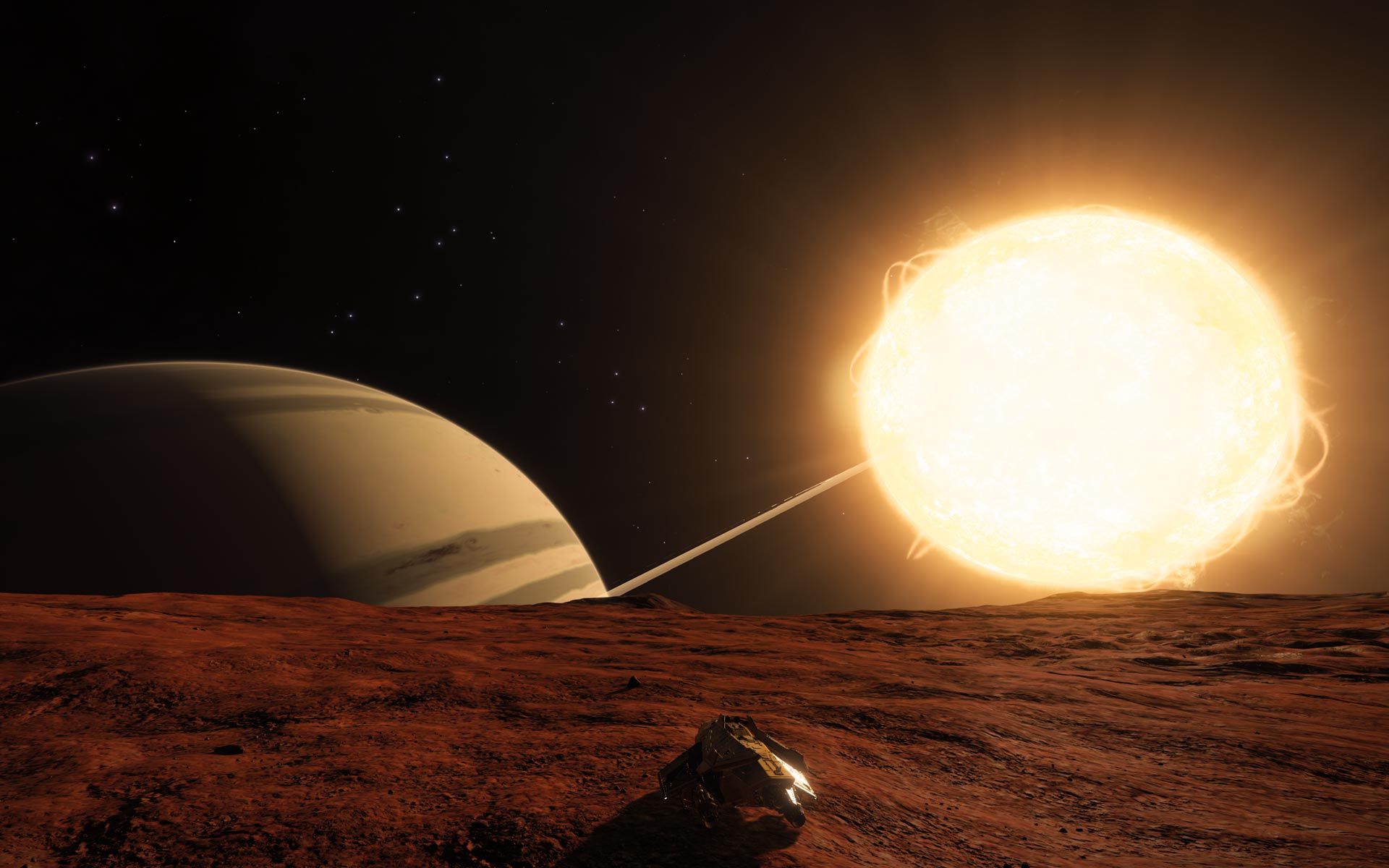 Not that I would like to try that in real life
The star as a class G has around 6000 K on its surface and it fills a good part of the sky. Sunburn is a given - hehe.
But nice picture anyway.