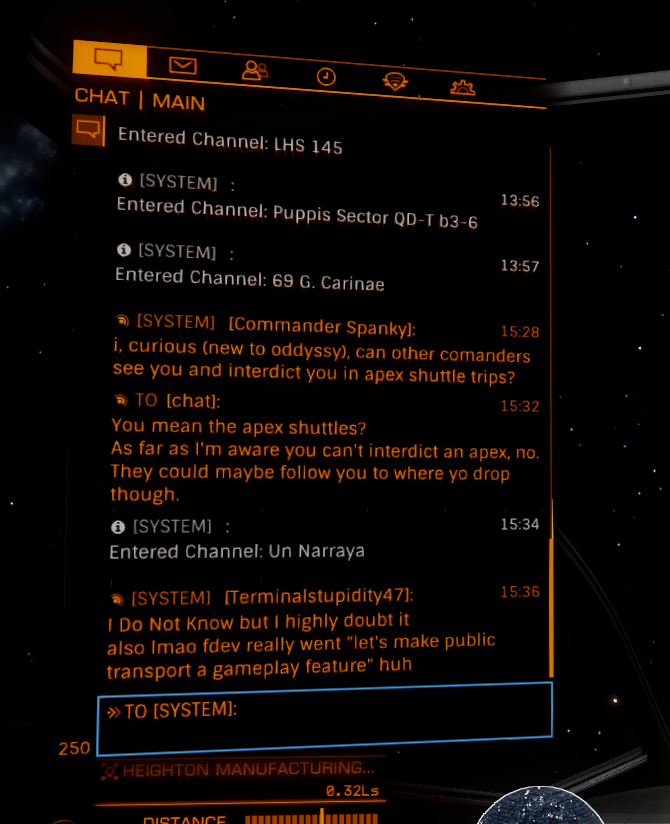 See above. As you can see, I made a jump in the middle of this conversation.
I shouldn't have been in the chat any more
to receive the followup replies.
I don't even know if the first guy saw my reply or what system he's sending it from.
The weird thing is I'm sure this has happened before - I passed through the system where everyone was mining for the CG a few weeks back, and my chat was getting idle chatter about mining even when I was a dozen jumps away.