Im ok with waiting for all of these to be included into the game, so I'm hoping Frontier will consider including some of this Content into the Game a List that will Probably give the Game More Enjoyable for Players. If not Jurassic world Evolution then I hope all of this game Content gets added into the game sequel.


Dinosaur Skins:
Nasutoceratops Male 2019 Battle at BigRock + Variants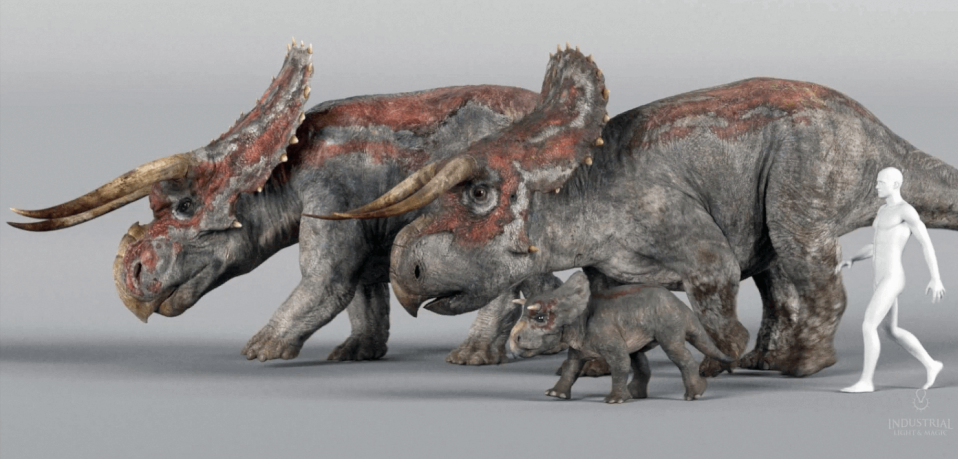 Allosaurus Adult 2019 Battle at BigRock + Variants



Baryonyx Concept Skin 2015 + Variants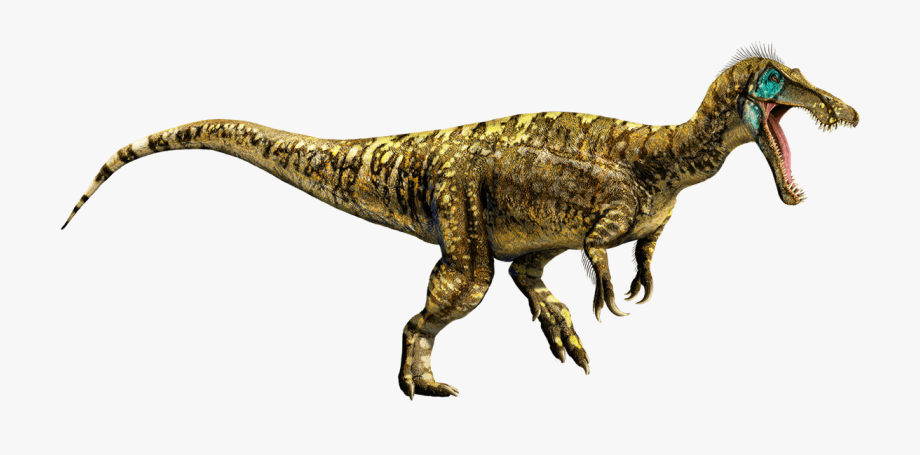 Parasaurolophus Concept Skin 2015 + Variants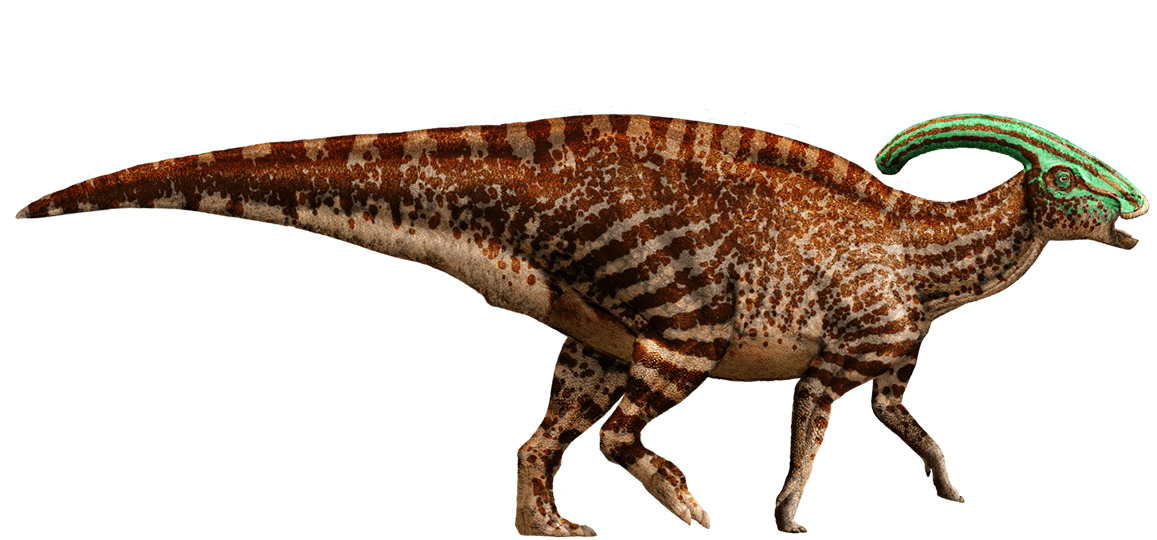 Pachycephalosaurus Concept Skin 2015 + Variants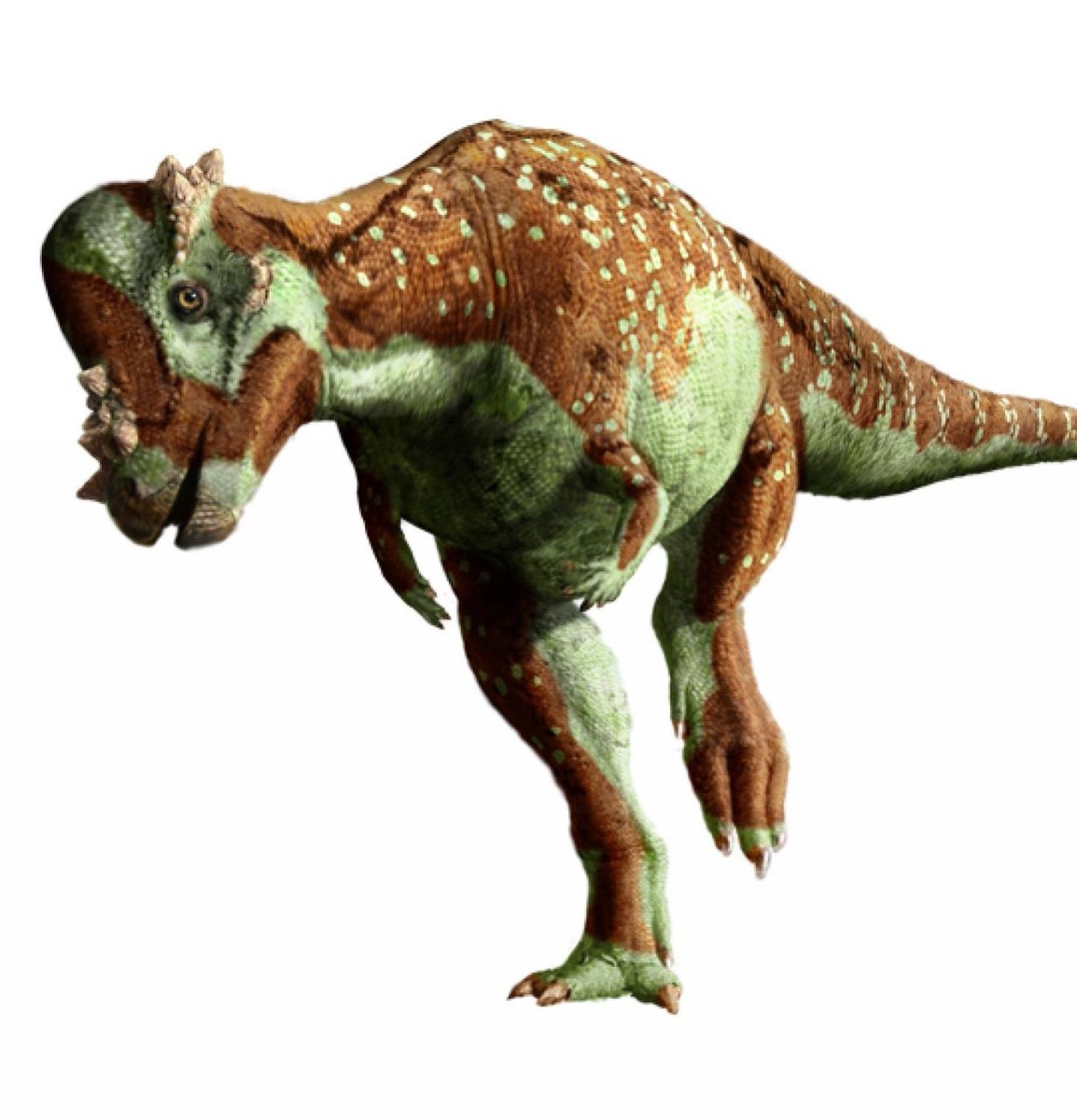 Pteranodon 2015 Skin-Jurassic world + Variants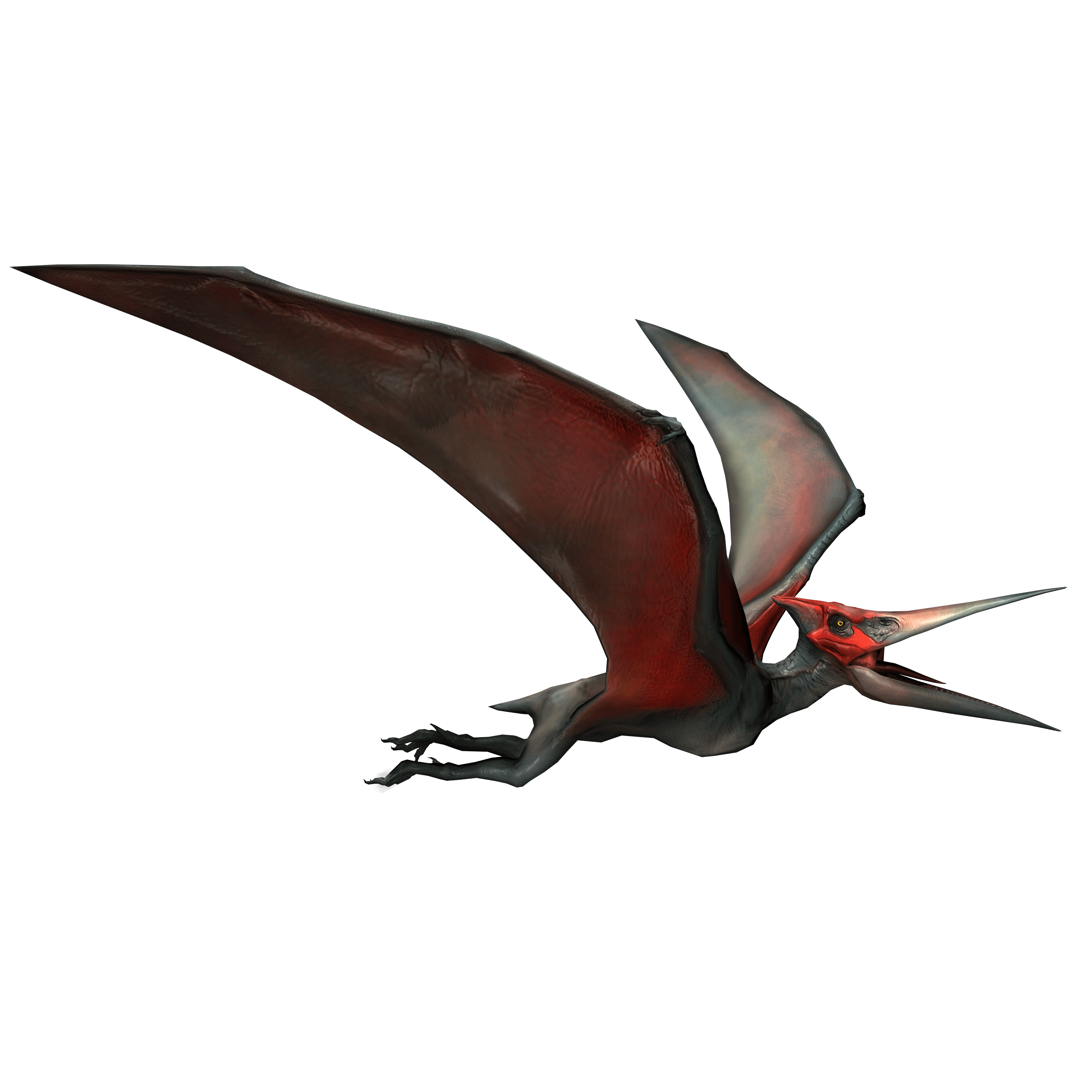 White Indoraptor Skin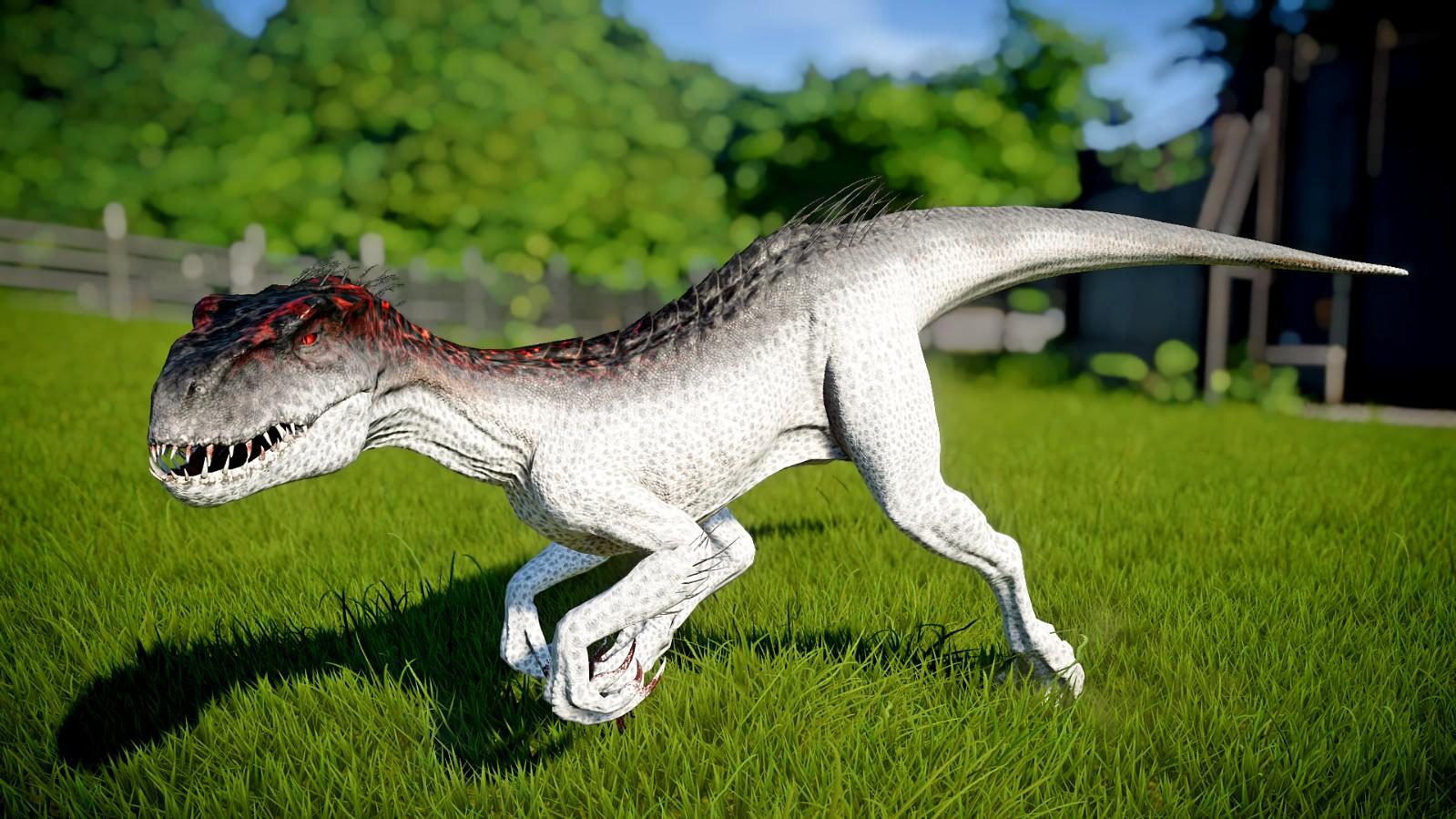 Buildings:




Glass Aviary-Jurassic World Era


Resting Area-Jurassic World Theme
Tyrannosaurus Kingdom Redwood Viewing Platform

Source: https://youtu.be/AmEFVWXVrfc Note: Some of these Attractions are already in the game but the others are worth giving a look

forums.frontier.co.uk
Decorations:
Spinosaurus Skeleton Statue
John Hammond Statue
Benches
Water Fountains
Tyrannosaurus Rex Sign-JW
Velociraptor Sign-JW
Gentle Giants Sign-JW
Do Not Feed The Wildlife Sign-JW BABR
New Dinosaurs Lore Reference:
Concavenator
Teratophoneus
Hadrosaurus
Pachyrhinosaurus
Microceratus- Colin Trevorrow's Favorite Dino
Diamorphodon
Update 1.13 or 1.14
Settings:
Carnivores Initiate Fights: on\off - Carnivores of the Same Species or of a Different Species Can Co-Exist Without Killing each other, also can still Hunt Herbivores in this Setting.

Weather Timer: 5mins,10mins,15mins,20mins,30mins,1hr,2hrs,4hrs,24hrs
with this we can adjust how long storms can last and how long till storms begin.
1. Weather Cycle: In this Option for Weather in Jurassic world Evolution Sandbox, this will cycle the weather from Rain>Light weather>Heavy Weather, kind of like how we have Morning, Noon, Dusk and night cycle already in the game. 2. Morning: We already have the day cycle in Game, and we can...

forums.frontier.co.uk
Dinosaur Behavior:
Brachiosaurus, Camarasaurus, Mamenchisaurus, Apatosaurus, Diplodocus, Dreadnoughtus Graze from Scenery item Trees.

Dinosaurs Lay down but rest in the shade without sleeping but watch and observe other dinosaurs close by.
Interaction Between Dinosaurs and Scenery items are a must for me: Velociraptor and small carnivores could use the Rocks as a way to
stalk
Pray For Miles, dryosaurus and other small herbivores use the rocks to be a lookout for carnivores. Brachiosaurus and other sauropods scratch against trees to have more life to them.

herbivores of other species interact with each other playful gestures or even hostile intent, Or even sometimes inter-species Herding on occasion.
dreadnoughtus is supposed to be 15% bigger than both the brachiosaurus and mamenchisaurus and taller than both sauropods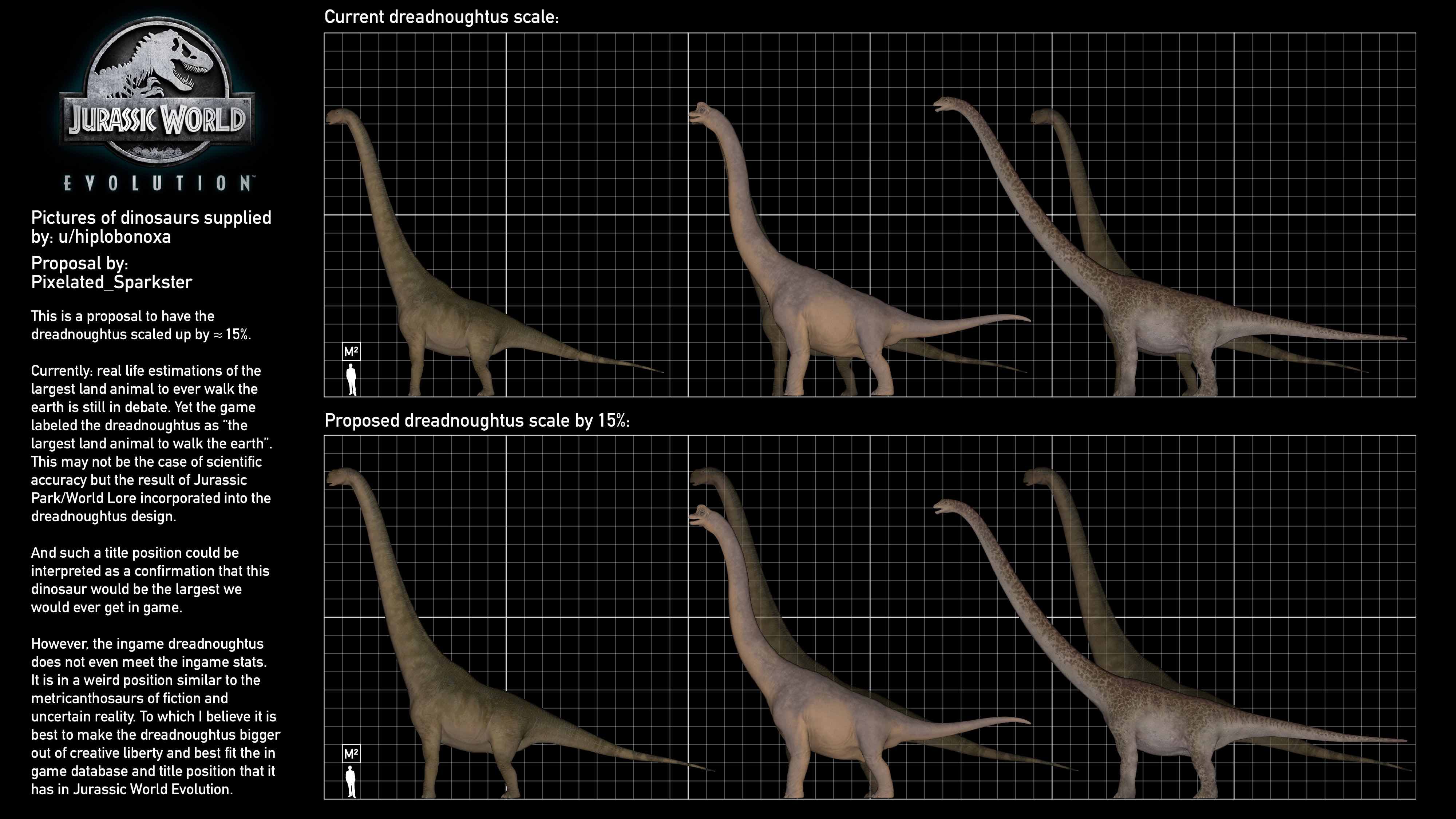 I was holding off of this idea as I thought I was being nitpicky, but after some time and thought, I think we need to have the dreadnoughtus scaled up. One reason why I waited to fully commit to the idea was because the size of a large sauropod would be too much for the game to handle. Mainly...

forums.frontier.co.uk
ERA MIXING:
for Sandbox and Challenge Mode definitely required
Era: Jurassic World, Jurassic Park, Mixed
I would love to have a third option 4 challenge mode and sandbox.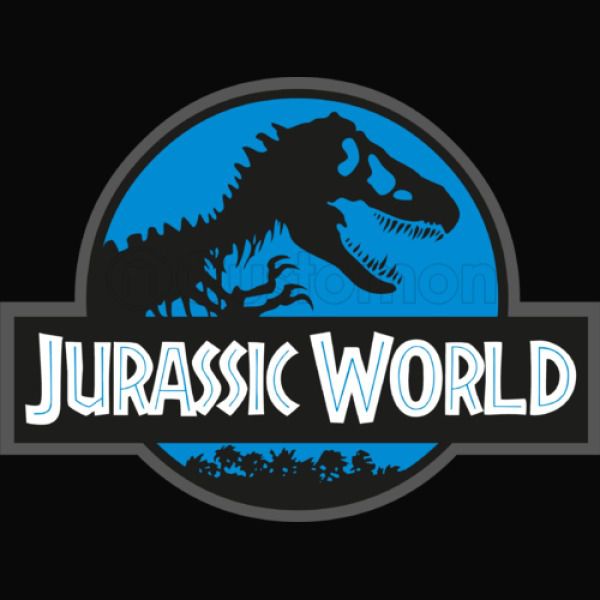 or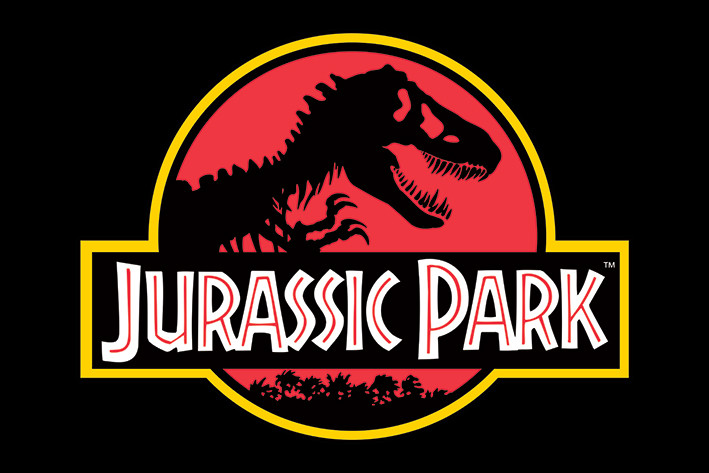 Or Both Eras Mixed in Challenge Mode and Sandbox as a third option
Bug fixes:
Grazing Bugs fix, Homalocephale and Other Dinos continued to graze causing them to Starve and Dehydrate.
Dinosaur Genes needed:
Parasaurolophus Glow in the dark Skin Gene-Camp Cretaceous Series
I wonder if the frontier developers could include a gene to allow Parasaurolophus to glow in the Dark like How Indominus Rex can Camouflage, but with this Gene Parasaurolophus Skin can glow in the dark as seen in this image. Glowing Parasaurolophus, Camp Cretaceous 1+ if you agree.

forums.frontier.co.uk
Scenery items:
Fig Trees: Jurassic Park Dr.Grant Egg Scene
Wax Palm: Gallimimus Scene JP
Alpine Trees: JP Brachiosaurus scene
Conifer Trees: The Lost World Chase Scene-JWD Scene here
TreeFerns: JP, The Lost World
Trees and Other foliage already in the game as terrain tools should also be considered as scenery items as well as displayed here below.
has single placeable objects as well but also we would like to see the dinosaurs have interaction with the scenery items as well.
I know what you're thinking what do I mean by this title on this post well it seems that there are certain trees and other foliage that could be converted also into scenery items should Frontier consider this idea and I'm really hoping that they consider this idea since the game is lacking...

forums.frontier.co.uk
Redwood Logs: As seen in the lost World Jurassic Park, this is sorely needed in the game. Jurassic Park Moretan Bay Fig Trees: in the first movie we see these trees Sheltering a nest of velociraptor eggs between the roots of this particular tree it would be awesome also to see small...

forums.frontier.co.uk
1+ like if you agree with my post, also what else do u think should be apart of this post.
Last edited: