Community Manager
Frontier
Hayo coaster friends!
Welcome to October's monthly catch up! We're going to take a look back at October and see what people have been creating!
News:
This month marked the final Wednesday evening Planet Coaster livestream. Community Managers Bo and Chanté reminisced over Planet Coaster, looking back at the last three years, from launch to the latest Planet Coaster: Ghostbusters release. Together with the community, we watched some of the trailers, showed off some of the most popular Planet Coaster blueprints on the Steam Workshop, and gave a special mention to community members who aren't here with us anymore. If you'd like to watch this special livestream,
you can do so on YouTube here
.
The November streaming schedule will be posted on the forums soon, but to make you all aware, we will still be streaming on Tuesdays at 12PM UTC on YouTube, Twitch and Mixer! So, even if you're not able to make the livestream when we are live, you can still watch it back and join in by commenting on the YouTube videos!
Community Creations:
Madam Strange's Cabinet of Curiosities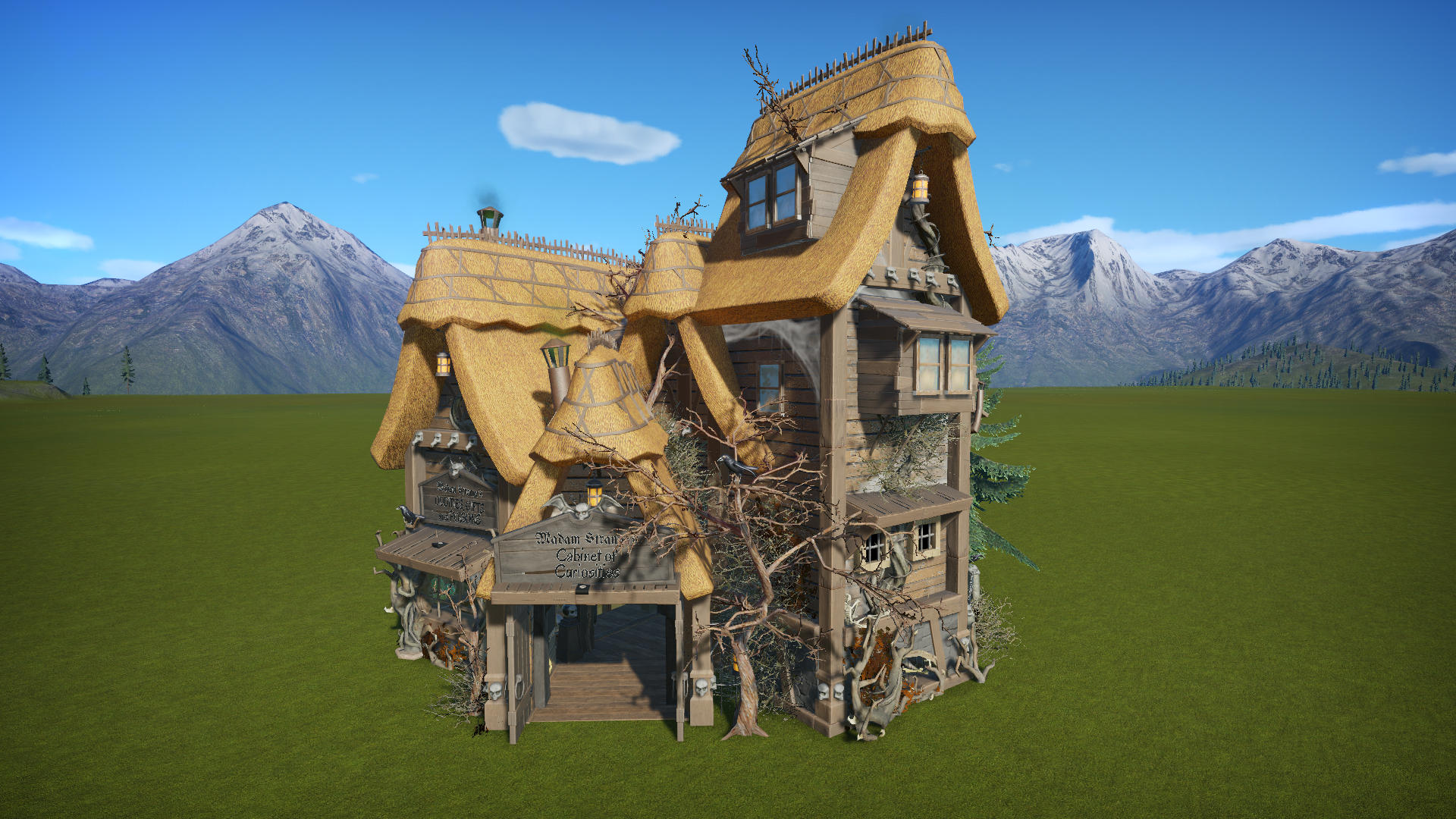 This mysterious blueprint is filled with extraordinary objects, all run by the peculiar Madam Strange.
Gizthain by Darkz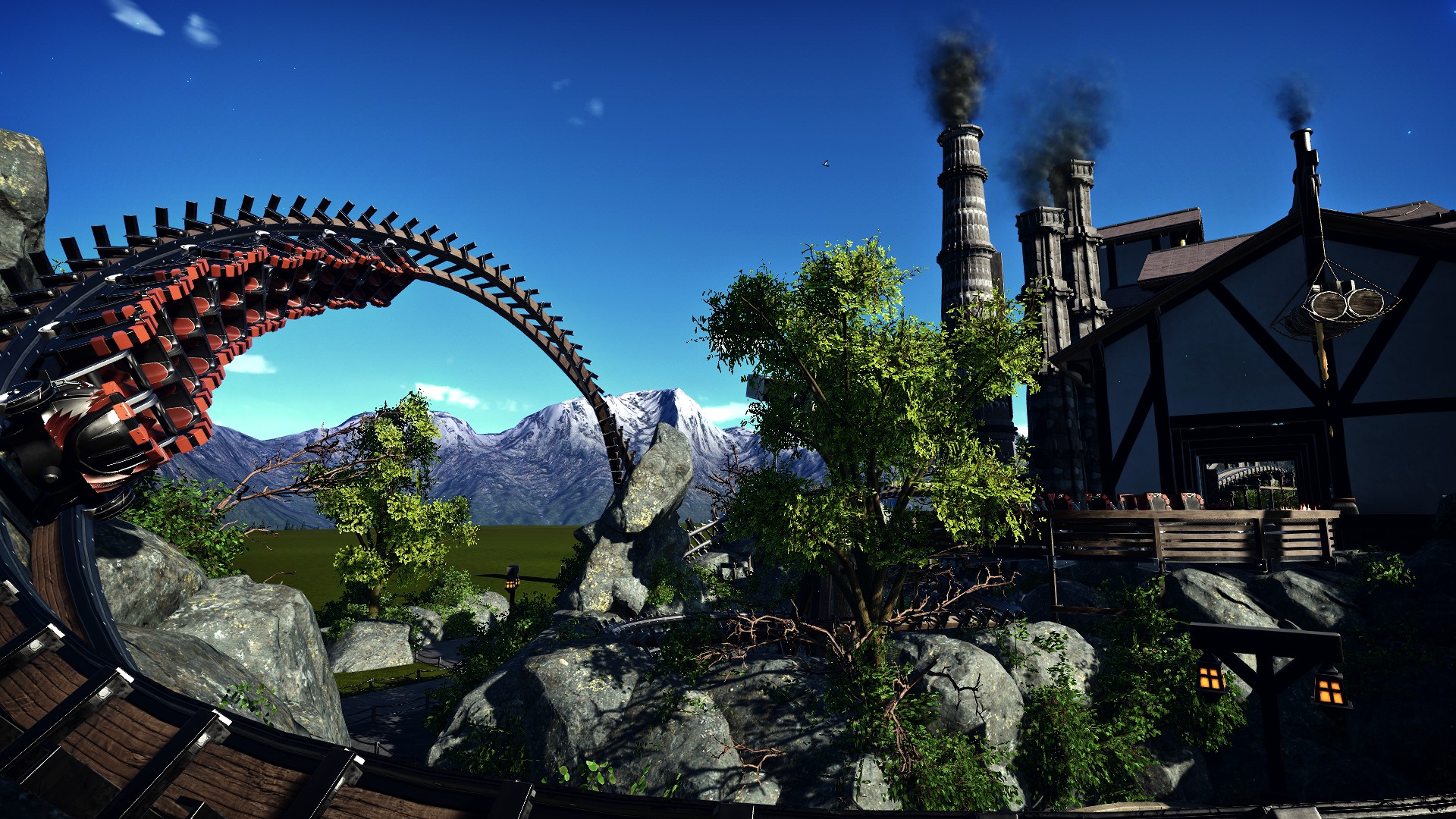 Gizthain is a ride with an electrifying backstory, and definitely worth trying out yourself.
Spiderbuncle by Anigmandra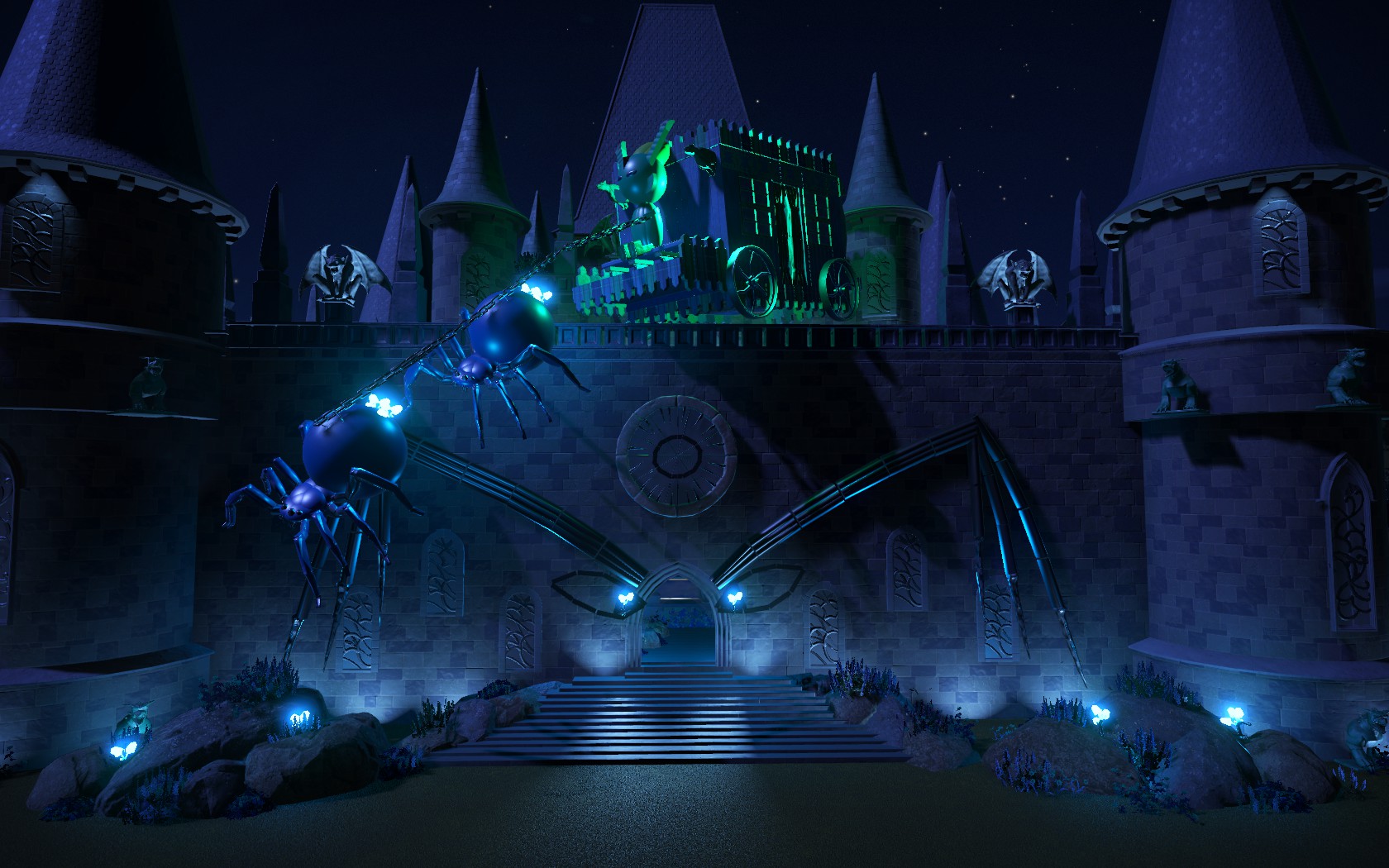 Visit the old, decaying castle, once ruled by black spiders, with a terrifying history.
The Web by DeDex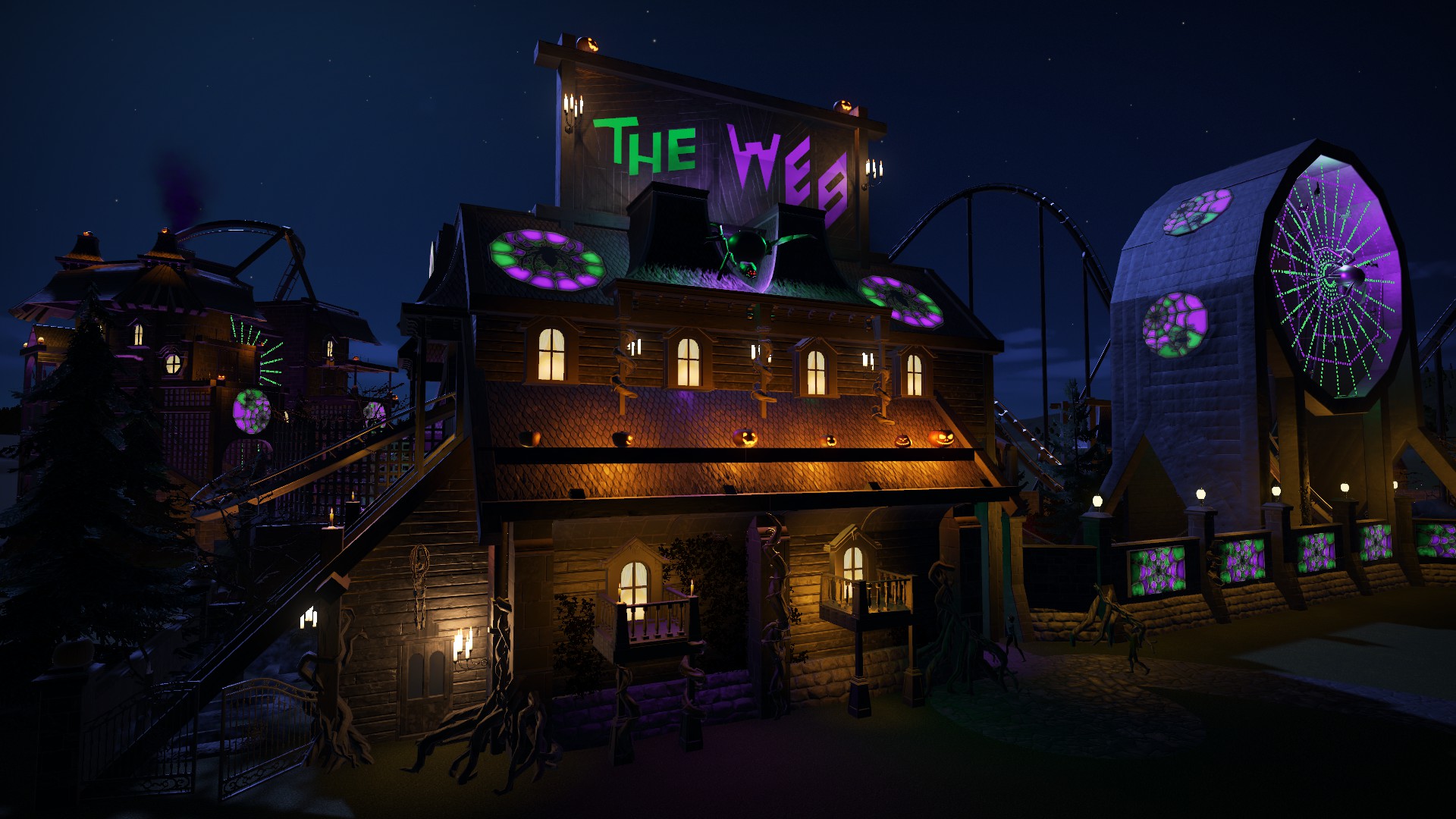 If you're scared of spiders, don't worry about it! This coaster is fast enough to outrun them.
Thememaker's Toolkit item of the month:
Regular Pavement by Boaz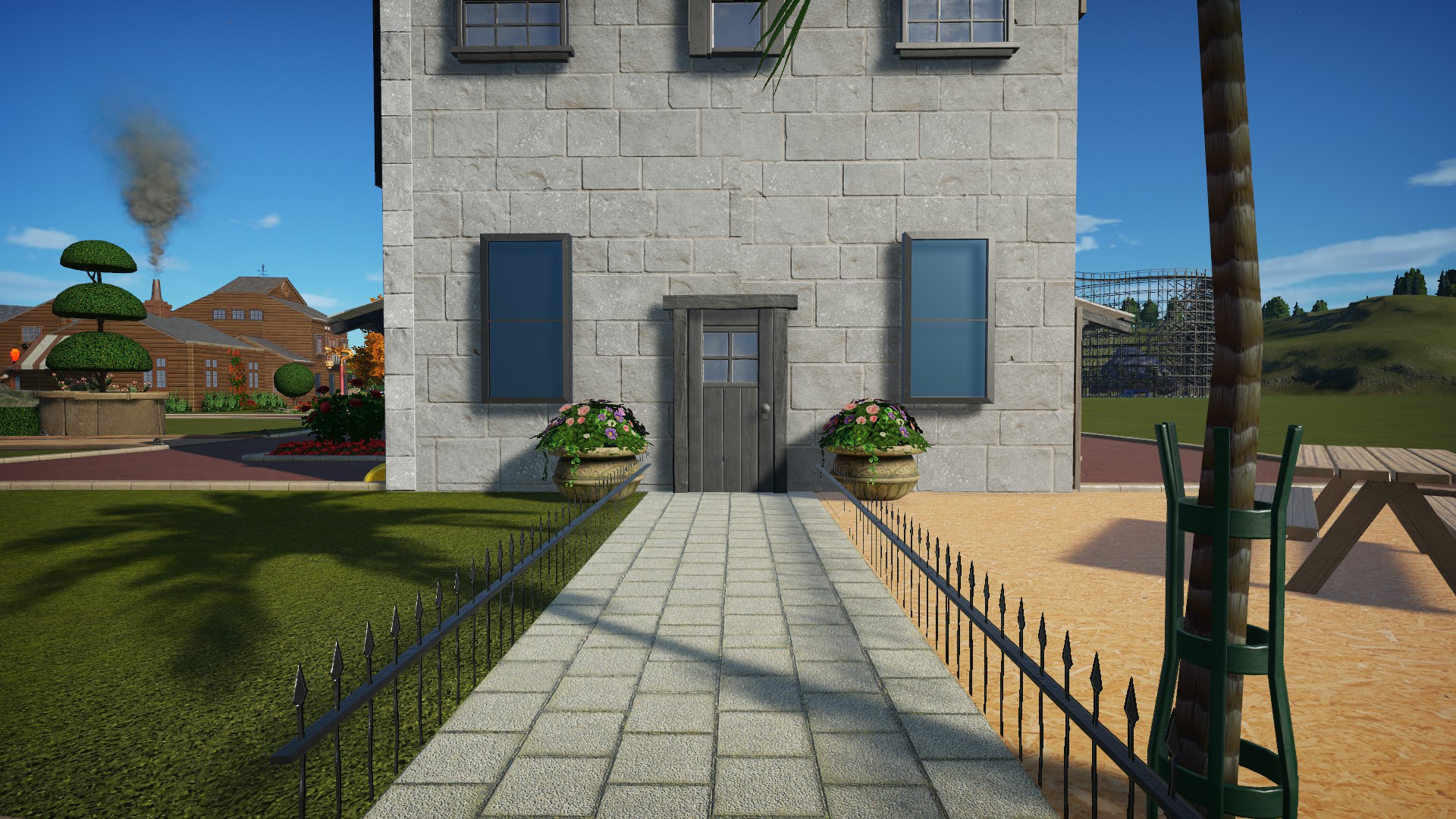 Boaz has created this wonderfully basic pavement, that is super versatile and can be used in a variety of different areas!
Creator Spotlights:
Silvarret made a magnificently wild Baroque Church using roller coaster track. Why? Because he's Silv!
Tommy T has made Dungeons of the Dead, a spooky haunted Halloween dark ride, which takes inspiration from the Medieval period!
That's all for October's catch up! We will be back for another in November!