Hey guys....I've decided I was kind of going to go back to my roots and start fresh with a new PLC park. This park was based off an old park I built in my much younger years in RCT3...This time, I plan to make it seem a bit more realistic and flow a little better....And without further ado....
The Story of Oregon's Adventure
Year 1988
When I was a young boy, growing up in Corvallis, Oregon…There was nothing I loved more than spending my summers at one place…The premiere amusement park of the entire state, the aptly named Oregon's Adventure. It was a rather medium-sized park with an assortment of flat rides and four roller coasters…There was a decent balance between an environment of family-friendliness and an allure to a more thrill seeking crowd. Overall, it was a great place for somebody to just have hours of fun…
That is, until 1988, when I was only 12 years old….My father gave me the sad news….The family that owned the park was having serious financial troubles…and the upshot was, Oregon's Adventure was being put up for sale at the end of the 1988 operating season. The future of my home park, and my favorite place to be….was now in serious doubt….Best case scenario, the park gets bought by a larger company, such as Six Flags, Cedar Fair, or Anheuser-Busch. Worst case scenario, the park gets razed…and replaced with condos and shopping centers.
These pictures are how I remembered the park in my younger years….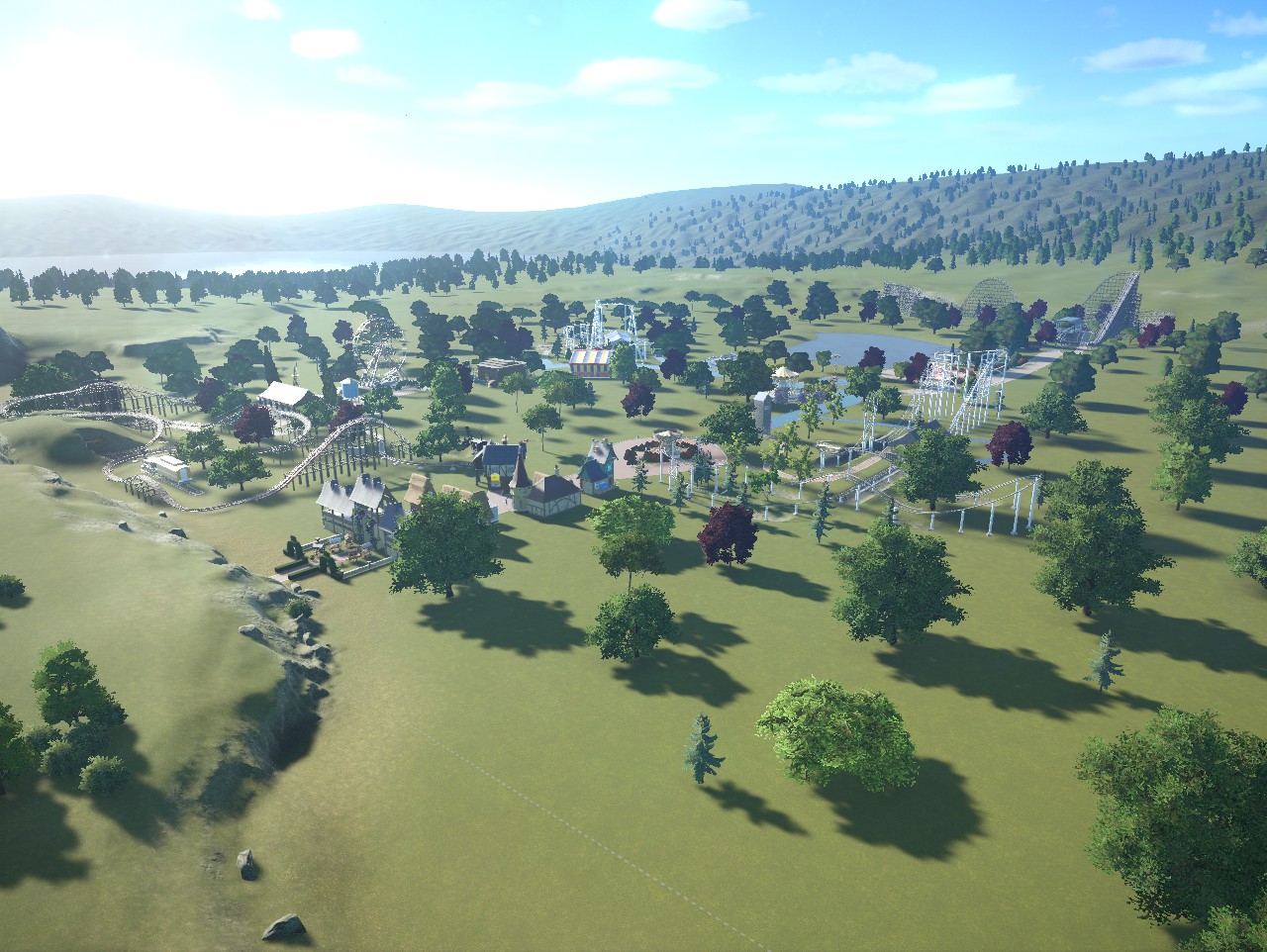 An overhead shot of the park, showing all the rides….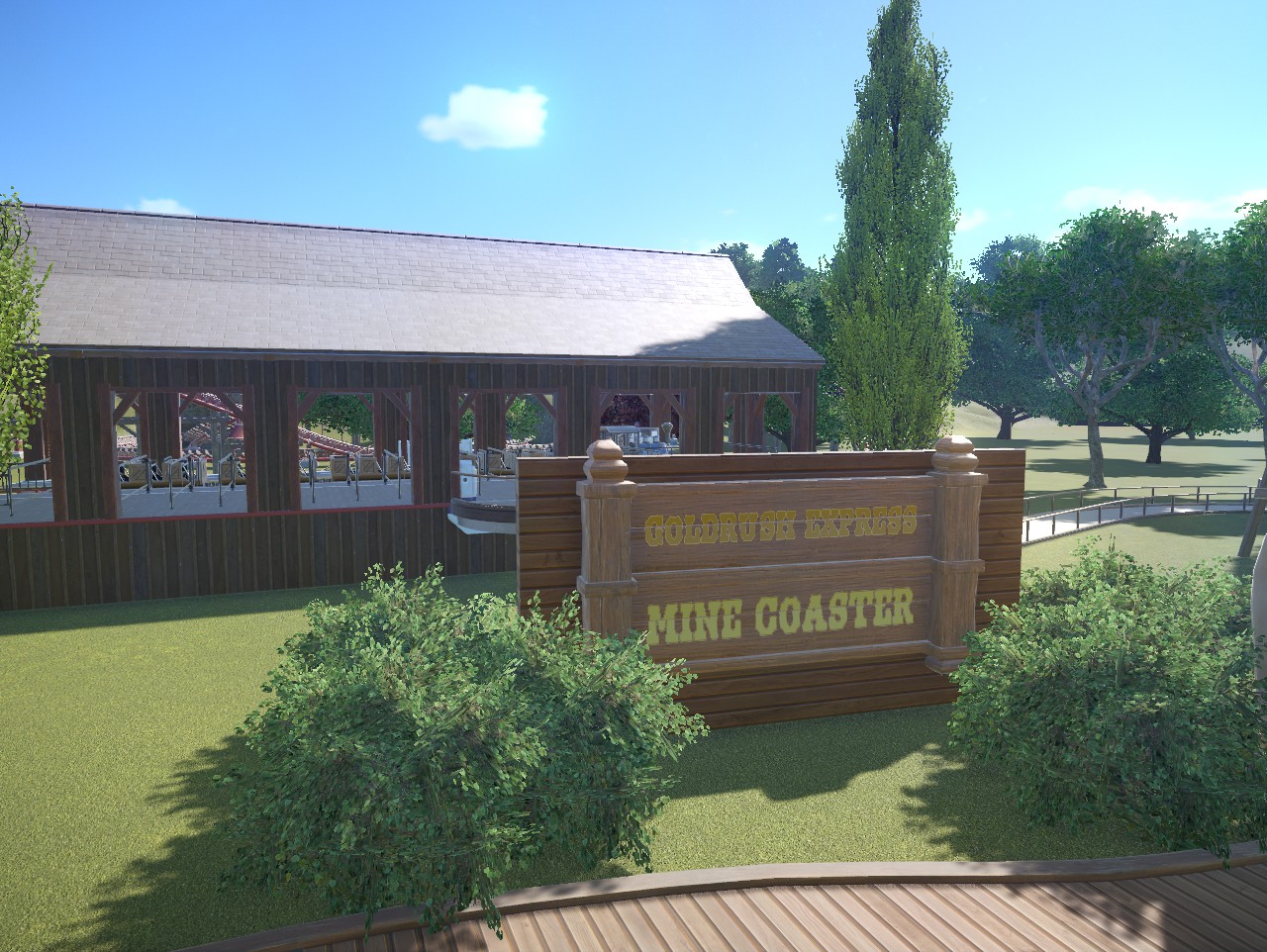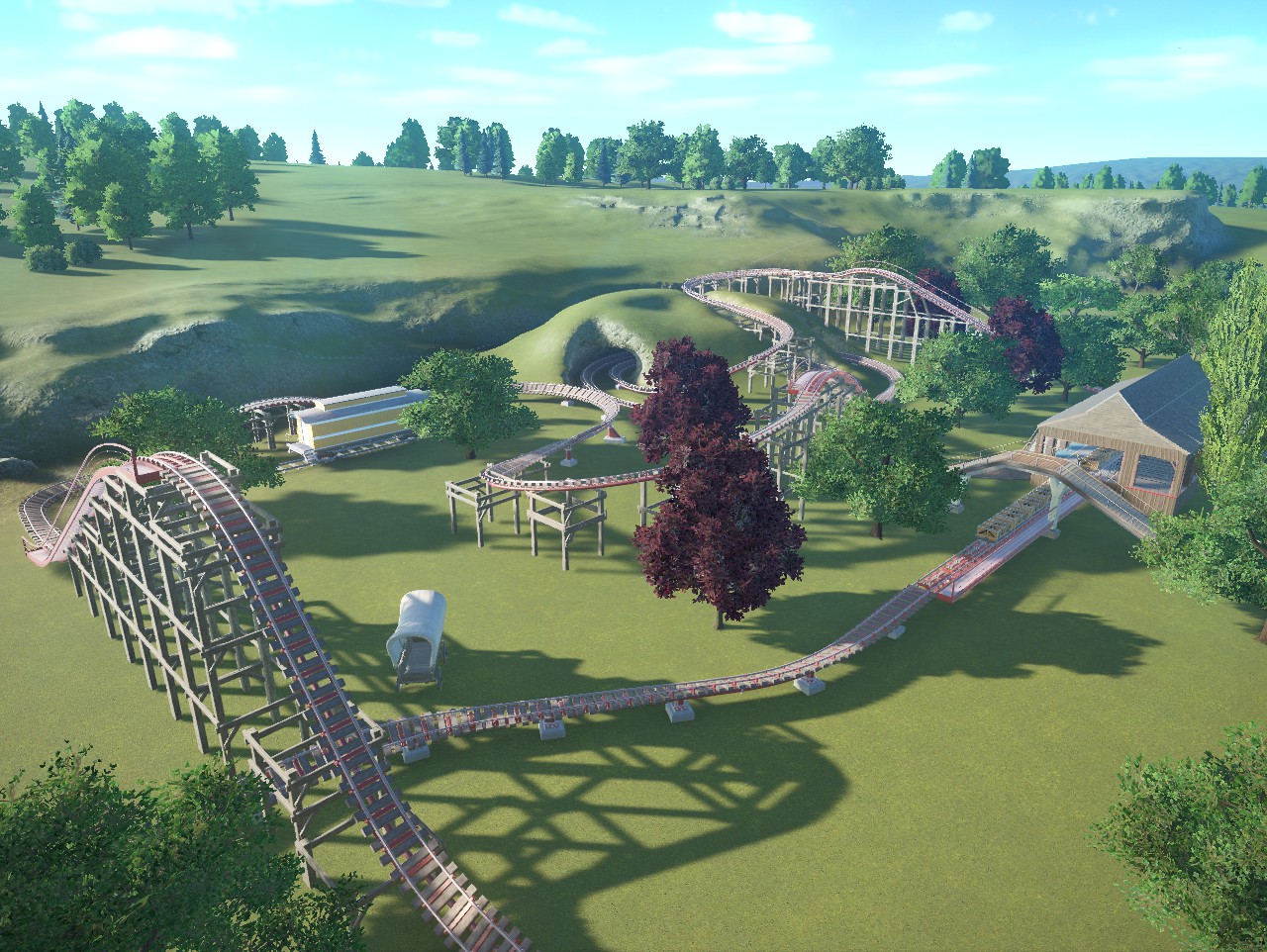 Wild West World was the first themed area of Oregon's Adventure, also the location of the first coaster built at the park…A rather modest Arrow mine train known as "Gold Rush Express-Mine Coaster" or just "Gold Rush Express" The shallow drops and turns made this a great ride for families.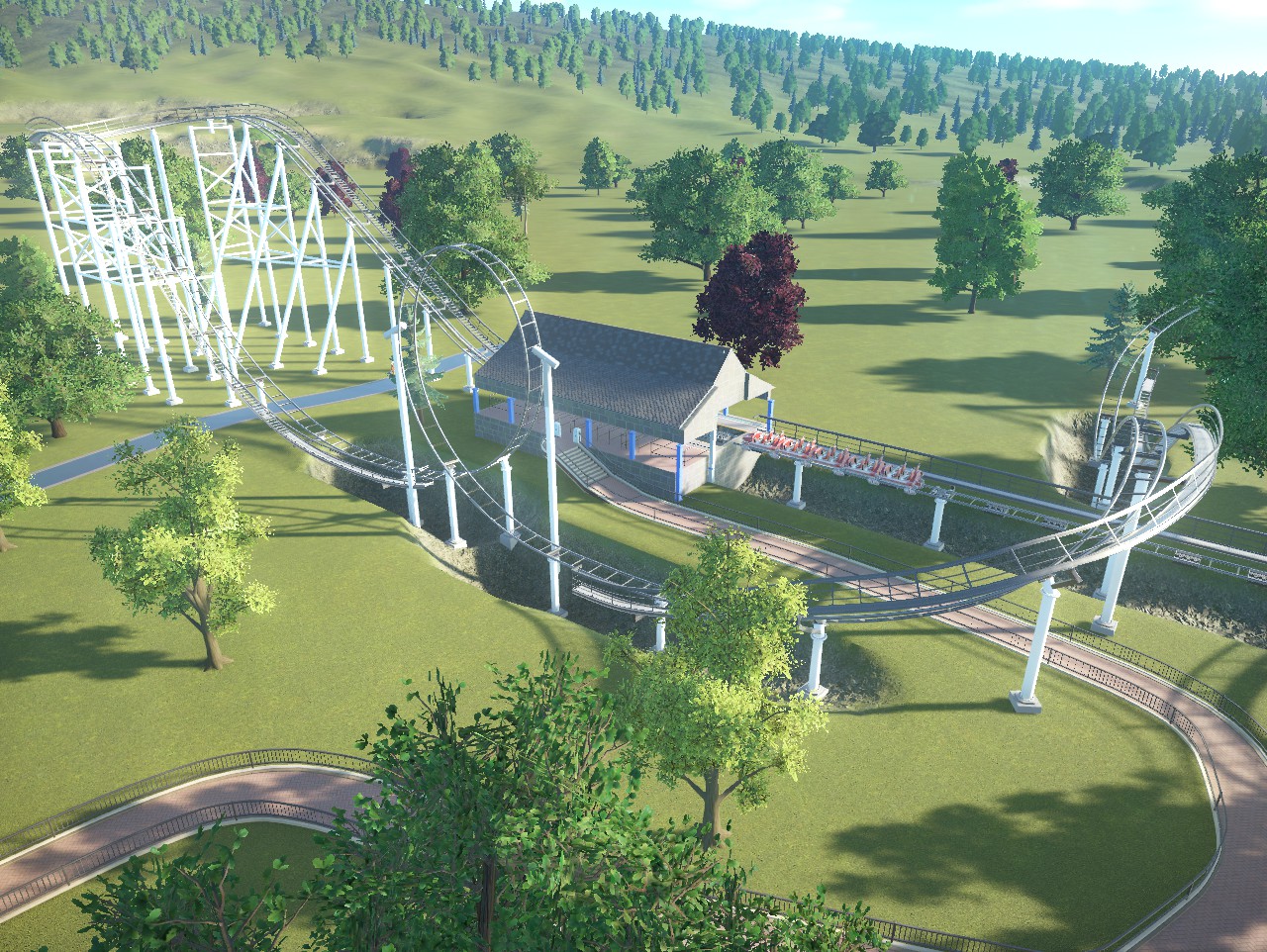 The Oregon Looper is one of the two roller coasters that occupied the Main Midway. Built in 1978, Oregon Looper was a small Schwarzkopf looping roller coaster, similar to that of SooperDooperLooper at Hersheypark. It featured a single forceful vertical loop and several banked helices and bunny hops, giving a sensation of airtime.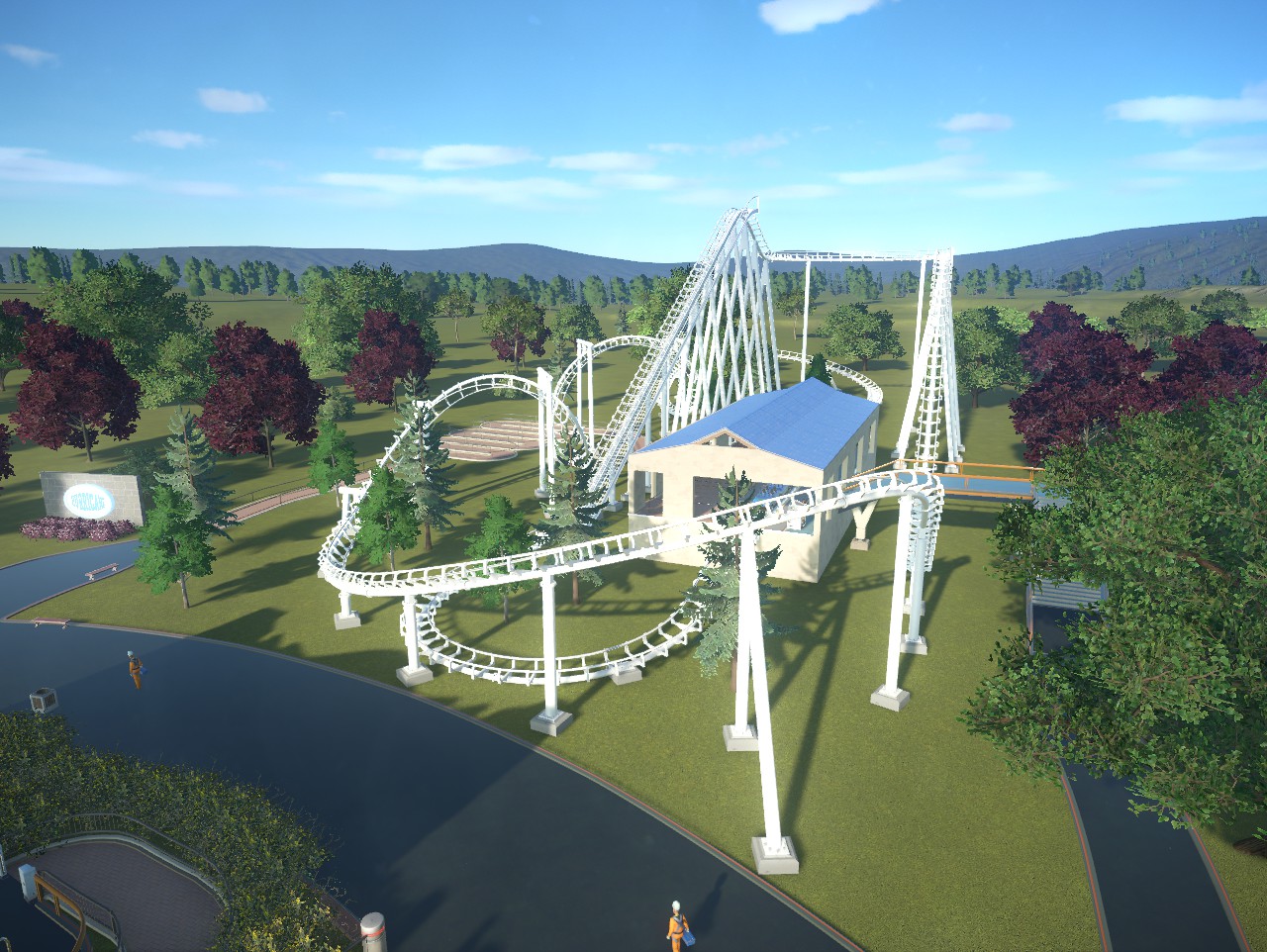 The other coaster in the Main Midway is Hurricane, an Arrow corkscrew coaster which was built in 1979. It was a rather average, short coaster…No different than the original Corkscrew at Knott's Berry Farm.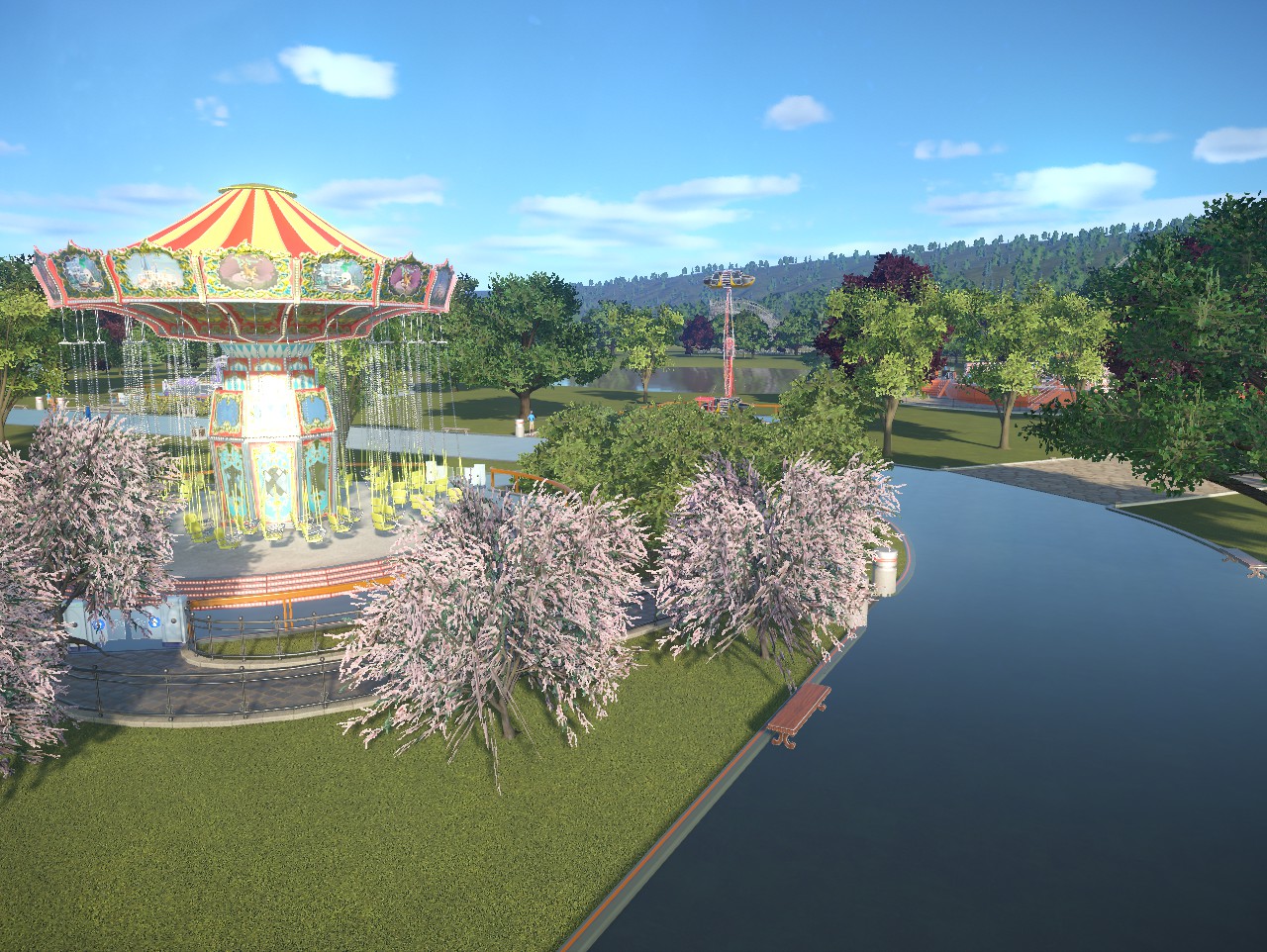 The Main Midway is also home to several of the park's flat rides, such as Wave Swinger, and an Eyerly Roll-O-Plane named "Twister"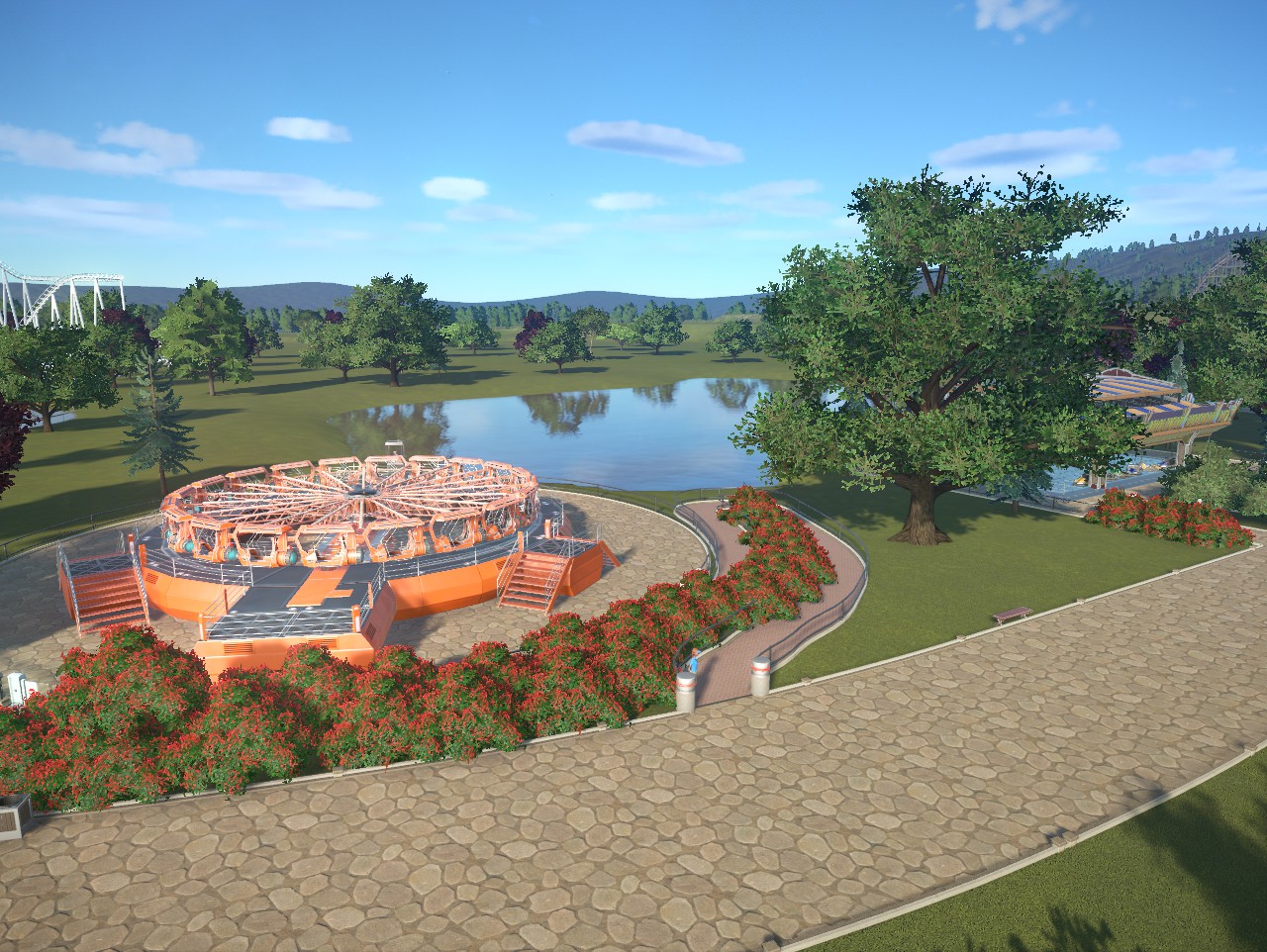 The latest area to be built at Oregon's Adventure was known as The Forest Trail. This area was home to two exciting flat rides. Energizer, an Anton Schwarzkopf Enterprise ride, and the Bumper Cars.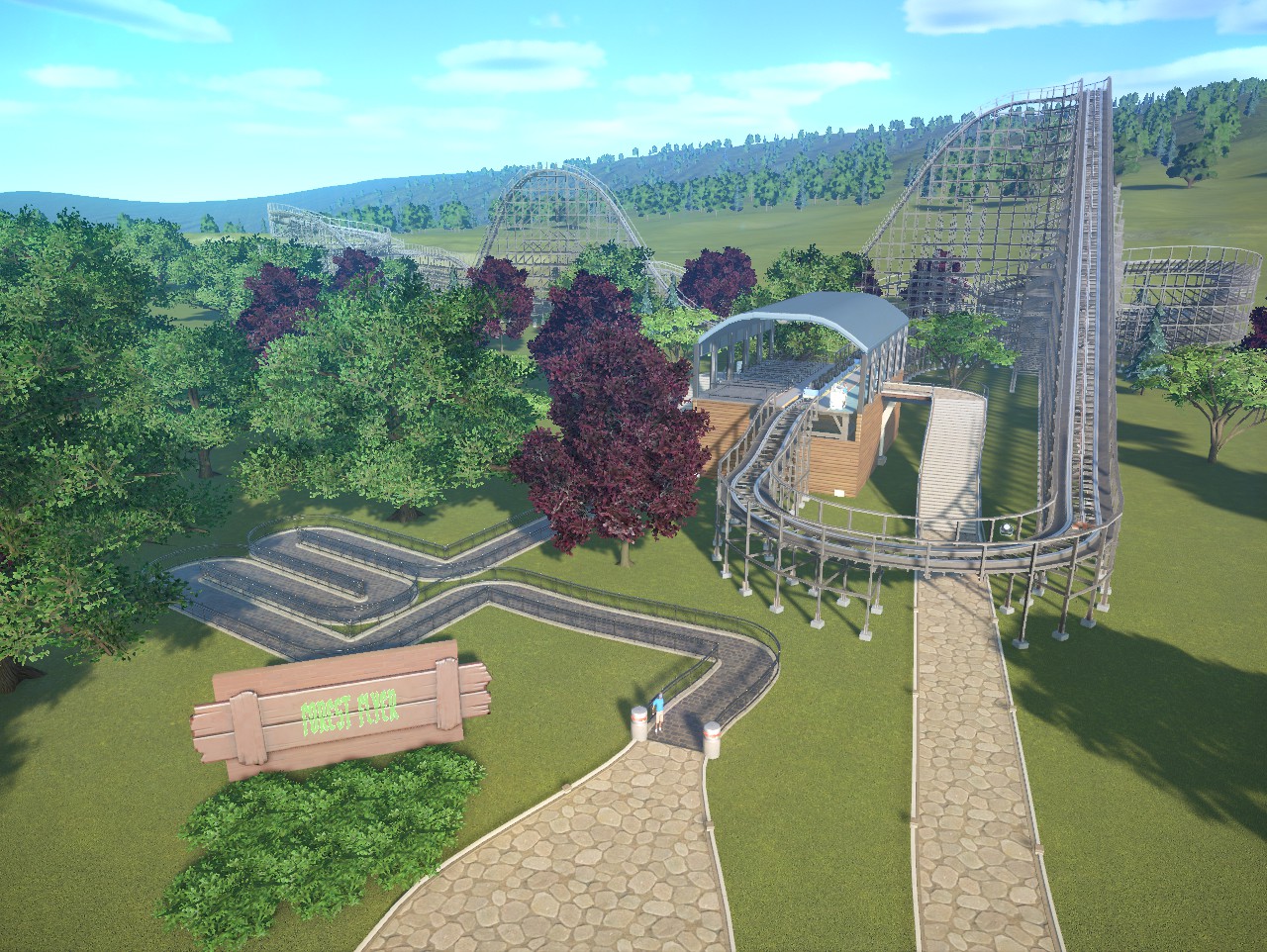 The main attraction of not only the Forest Trail area, but also the entire park was Forest Flyer, a massive Charles Dinn wooden out and back coaster. Coincidentally, Forest Flyer was the tallest and fastest coaster at the park at the time. Forest Flyer was filled with many moments of exhilarating air time and g-forces and at the time, it was my personal favorite roller coaster….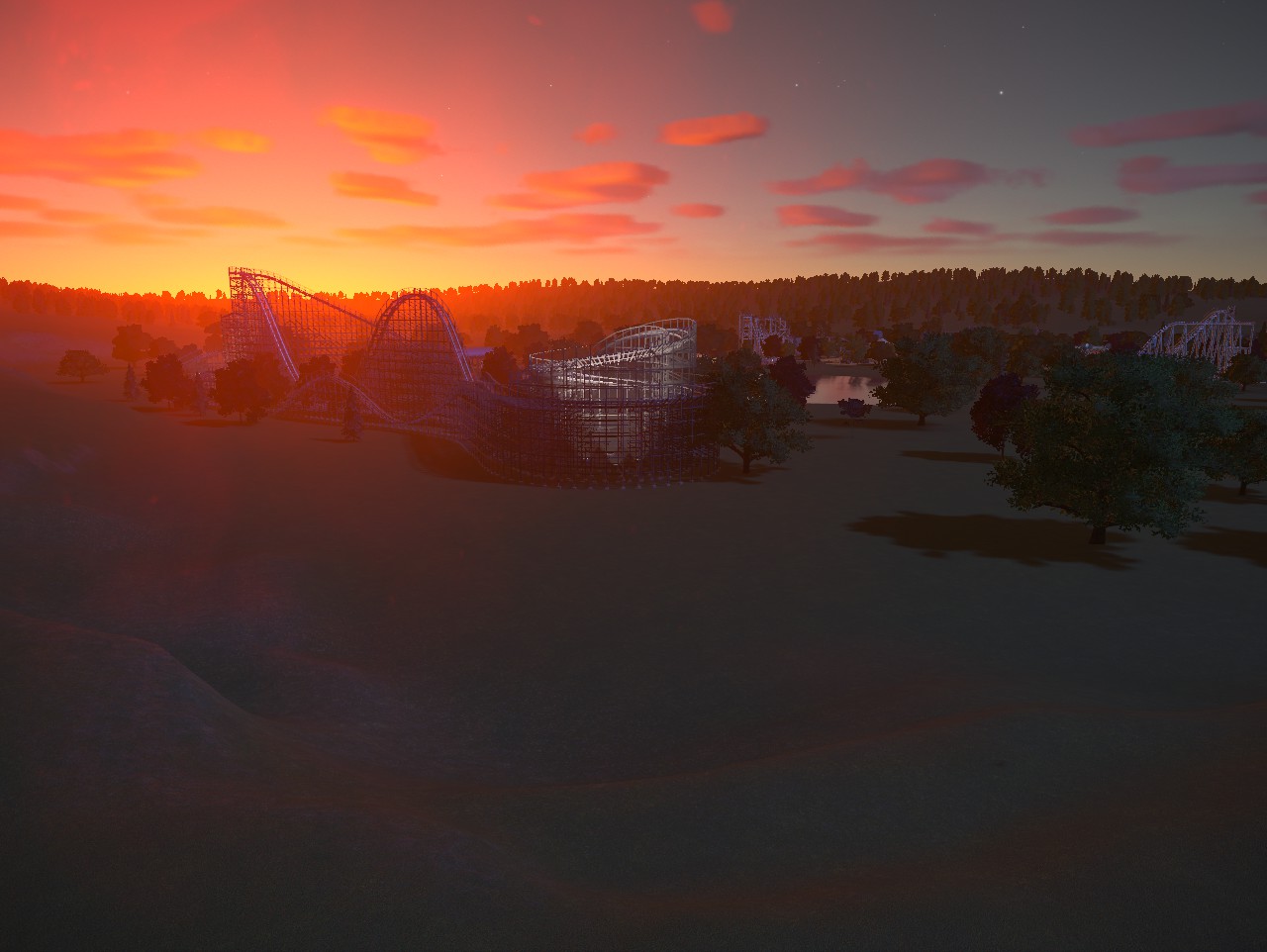 As a kid hearing the news of Oregon's Adventure being put up for sale and the possible closure of the park, it was absolutely heartbreaking to see the sun setting on my favorite place…..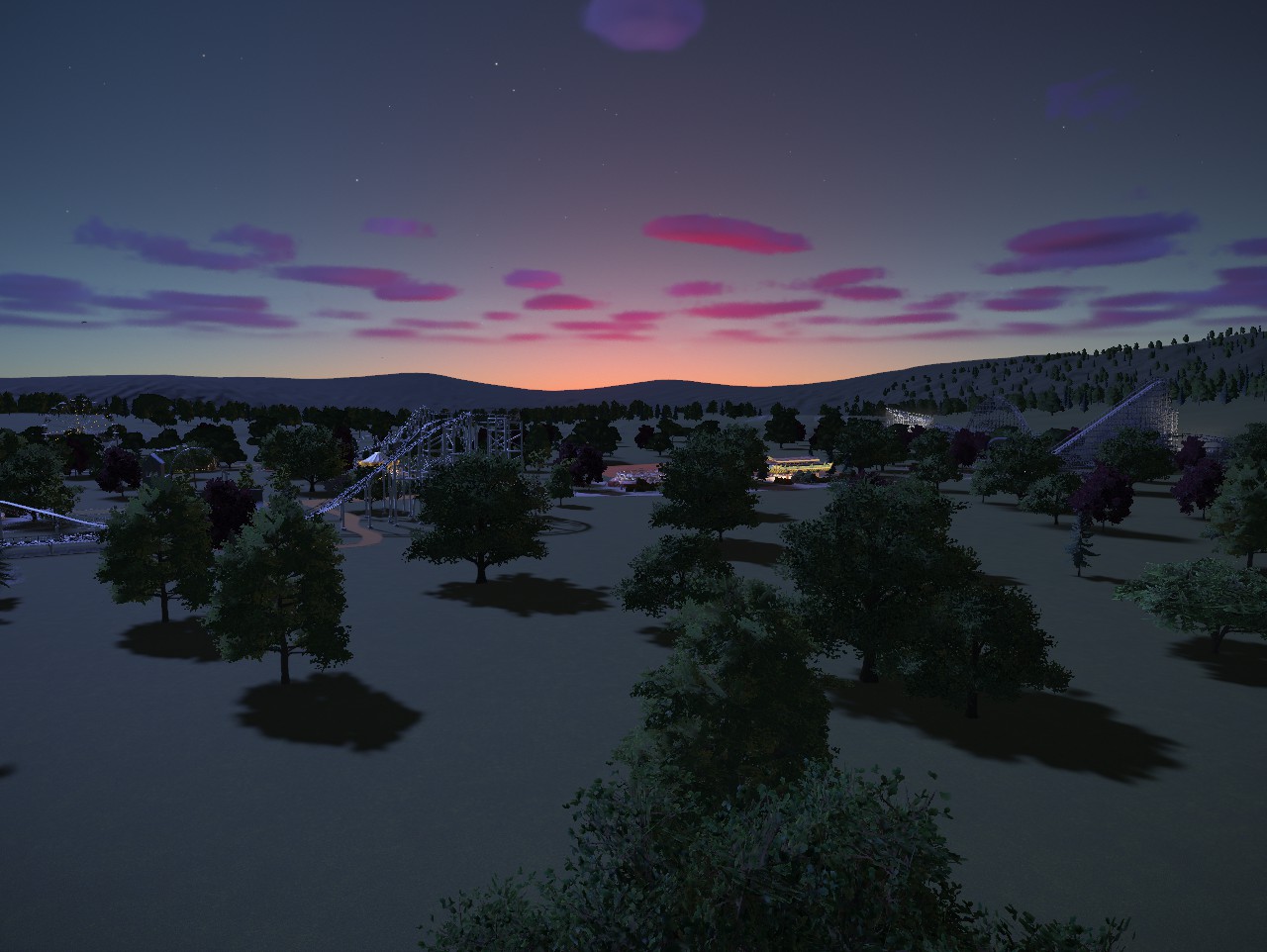 Little did I know then, that a new sun was rising on the horizon for the park……