So this is my first build. Been playing around with some of the tools. I wanted to build a Paris inspired themed park with a dark ride as its main feature.
The parks layout is inspired by this picture of the Arc Du Triomphe.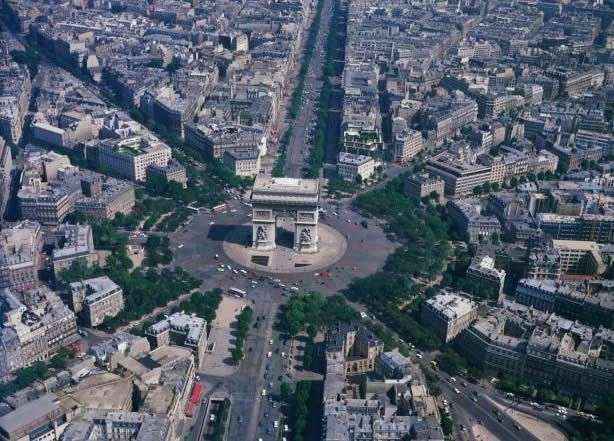 So I built this, and at the back of the park, at the end of the middle path in the circle I was going to put a large palace on a hill, which will house the Dark-Ride.
Anyway, I am going to be putting shops and more buildings along the roads and start on the palace/dark-ride. Hopefully I can keep this updated.
Any suggestions would be great.