Community Manager
Frontier
Hayo zookeepers!
We hope you are all doing well and staying safe. Thanks for continually reaching out to us while we work from home, it has been great to hear all of your feedback and ideas. Let's take a look back at what Planet Zoo got up to this month:
On the 23 June, we released Update 1.2.5, which is the most up-to-date version - please ensure your game is running this version. This update includes fixes to the nav mesh, changes to the enrichment items and stability and crash fixes. For those who haven't read the Update Notes yet,
you can do so here
.
Community Manager Chanté was joined on stream by San Diego Zoo's Educator Olivia Drummond! Olivia shared information about her role at the zoo, and how San Diego Zoo works to both educate and entertain their visitors. After Olivia left the stream, we also took a look at a couple of incredible zoos which you can subscribe to yourself on the Steam Workshop. If you missed the stream, no fear! You can watch it back here. Thanks to all who joined us in the chat live!
In sadder news, for those who missed it, Lead Community Manager Bo announced that she would be leaving Frontier next month to start a new adventure. You can read her
departure announcement here
.
This month on social media, we shared a small insight into the inspiration between the South America themed building pieces. We spoke to Art Director Marc Cox, who was happy to talk more in-depth about the theme: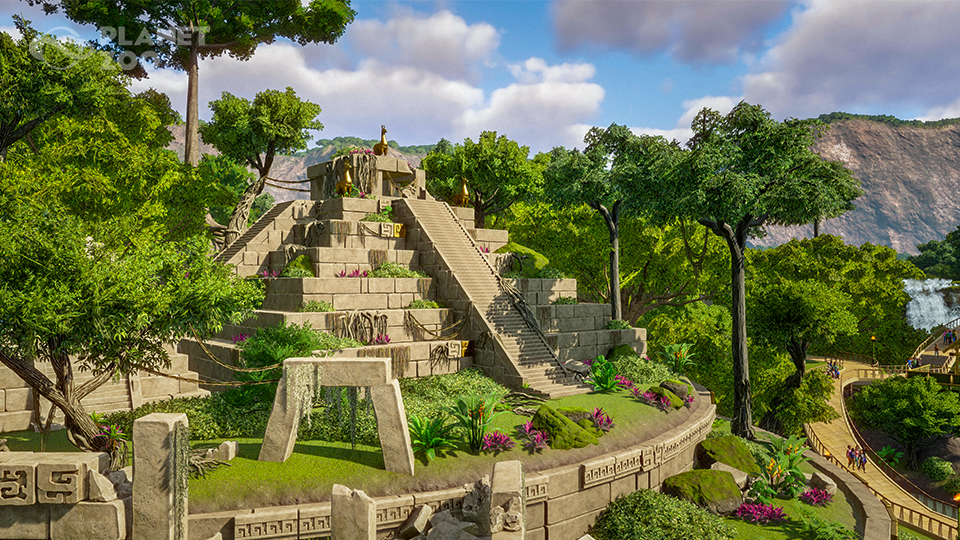 ​
"From the sun baked borders of Mexico to the icy temperatures of Argentina, there is a wealth of life and diversity to explore in South America. Our inspiration comes from the high peaks of the Andes mountains and the deepest, foliage rich jungles of the Amazon.
The stepped temples of the Mayans and the intricate tessellating stonework of the Inca empire comprise some of the most recognisable ancient architecture in the world. Mayan's often painted their impressive constructions, so to give the player freedom to re-imagine those iconic buildings we created an extended set of limestone blocks that allow for full colouration.
Carved pattern sections and heiroglyphics add the essential finishing touches, and the addition of solid gold pieces allow us to capture that authentic South American opulence of lost treasure.
Plants and foliage are a major visual identity for this theme, and the use of vibrant bromeliads and the beautiful cattelya orchids work with the strangler fig trees to create a convincing Amazon jungle look complete with vines and fallen trees.
The colourful 'Mola' fabric designs of indigenous Guna peoples of Columbia and Panama were the inspiration for our decorative painted panels of animals and plants. Added to the new bamboo pieces, tethered with a unique set of rope sections, these murals provide accents of colour to palm roofed lodges and jungle huts."
We also had the pleasure of celebrating World Camel Day this month! Camel's are among the most recognisable animals in the world, thanks to their distinguishing features: their humps and their shape. Have you ever met a Camel in real life, or even been able to ride one? Let us know!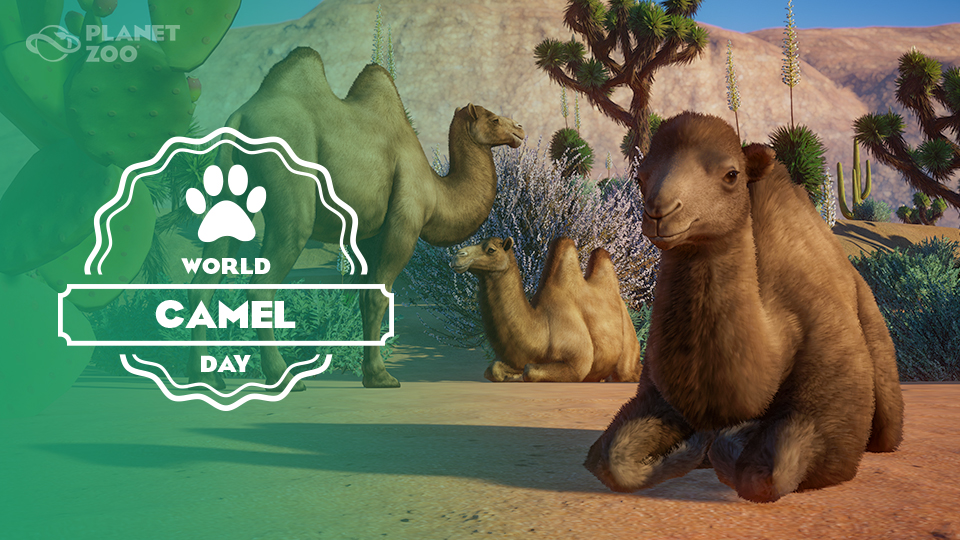 ​
As always, we will finish our Monthly Catch-Up with the Zoopedia Facts we shared this month:
Gharials are not aggressive; their long, thin jaws are ill-suited for attacking large animals.
Gemsbok can increase their body temperature to up to 45°C to cope with high environmental temperatures, and prevent water loss through sweating and panting.
Ancient Greeks and Romans believed that the Giraffe was a cross between Camels and Leopards.
Bactrian Camels are not fussy about what they eat; they can eat thorny, tough and bitter vegetation, carrion and will also eat tents, rope, clothes and other items when very hungry!
Nyala produce a dog-like bark to alert other group members of danger.
See you next month, all!
Last edited: