---
Welcome to round-4 of the BRC Swift-16 Championship – Double Trouble.
This is a brand new race, brought to you with some optional shenanigans once again provided by long time Buckyball fans
Anthony "Fat Tony" Lonnigan
and
Enoch "Little Nuk" Lonnigan (aka The Lonnigan Brothers)
– you didn't think you seen the last of them after last year's Seven Sisters Speedway did you?
This is a simple race involving leaving the start/finish station (Hoshide Dock in the Adivarakhe system) and visiting three starports (docking at each) and three installations (passing inside or through each one). The complication is that each destination system contain one starport and one installation (double trouble), so you need to decide whether it is quicker to visit each system once or twice.
Additionally while the three target systems are within 10ly of each other, the start / finish line is nearly 100ly away – luckily Adivarakhe is the closest inhabited system to the Neutron Star Jackson's Lighthouse (a mere 17ly away), so a quick neutron boost can be used to help short range ships like the Regulation Cobras on their way!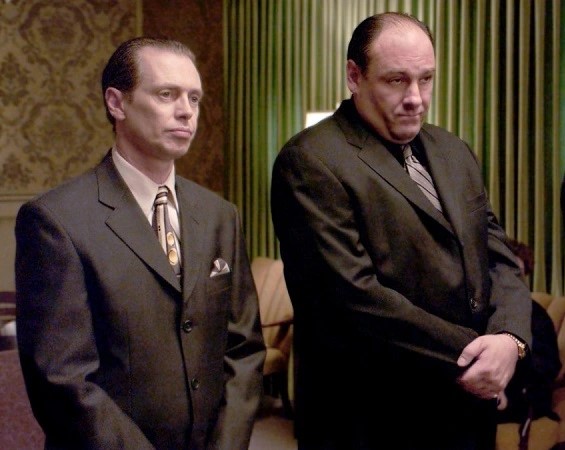 The Lonnigan Brothers - Celebrity Buckyball fans
(Not in any way connected to organised crime)
​
---
Route
Start (and finish) on the pad at
Hoshide Dock
in the
Adivarakhe
system.
Visit the following six stations / installations in any order:
Neff Hub (Beatis) – Orbis Starport near body 1 (266.67ls) – dock here
White Grove Homestead (Beatis) – agricultural installation ~50ls from main star – fly through one tunnel
Lanchester's Folly (Nauani) – Planetary port on body B1 (967.10ls)– dock here
Intermutual Interchange (Nauani) – Comms Installation near body B4A (967.24ls) – Fly through the superstructure – see below.
Lewis Gateway (Vodyanes) - Coriolis Starport near body A4 ( 152.00ls) – dock here
Conjunct Transmittal Satellite (Vodyanes) – Comms Installation near body A3A (47.55ls) – Fly through the central tunnel
Without completing any shenanigans, experienced Buckyball racers should be able to complete the course within 30 minutes in a Regulation Cobra.
---
Optional Shenanigans
Once again the Lonnigan Brothers have provided a set of optional shenanigans to liven up the race. These can be used to gain a maximum of
25 minutes
of
time bonus
. Negative times are possible and permitted.
Unlike last year's event (with its controversial no-shenanigan-zone), the Shenanigan bonuses will apply to Cmdrs in all positions on the leaderboard.
Each waypoint includes the option to gain one shenanigan bonus:
Neff Hub – Either

Station Hustler

(2 minutes) or

Okinura Baby!!!

(4 minutes)
White Grove Homestead –

Crop Circles

(2 minutes)
Lanchester's Folly –

Total Recall

(6 minutes)
Intermutual Interchange –

Breaking and Entering

(2 minutes)
Lewis Gateway –

Beer Run

(2 minutes)
Conjunct Transmittal Satellite –

Bootlegger

(1 minute)
Additionally, the following Shenanigan bonus can be claimed by flying without shields (unlimited) or with shields powered off (regulation) and not making any ship repairs during the run:
The IronBucky bonus can be
doubled
to
8 minutes
by either of the following shenanigans:
Flying Cmdr Daisy
Demolition Man
For full details of the optional Shenanigans,
please see post 3 below
.
---
The race sounds very complex with all the shenanigan bonuses, but its's basically just the IronBucky (no-shields/repairs) with a choice of two optional upgrades (Daisy/Demolition) and then one shenanigan per waypoint. Here is a great video guide (with captions) prepared by
@Alec Turner
of a full bonus run in Regulation Cobra class.
---
Things that are and aren't allowed.
You are NOT allowed to have either a docking computer or a supercruise assist module fitted to your ship.
You are NOT allowed to supercharge your FSD prior to the race (yes, it is possible) but you CAN make use of White Dwarfs and/or Neutrons during the race.
You are NOT allowed to make use of a fleet carrier during your run.
Synthesis of any kind (including SRV repair) is NOT allowed.
You are free to start with as much or as little fuel on board as you want.
You are NOT allowed to fit or remove modules mid-race.
---
Race Classes.
There are two classes you can enter for this race, the regulation Cobra class and the unlimited ship class. The regulation Cobra class is the standard unengineered build that's being used throughout all of our championship races. You can find the build linked here:
In the unlimited ship class you can use any ship you like with any amount of engineering, although keep in mind what's not allowed above.
You are allowed to enter submissions in both classes.
Optional Fit for Regulation Cobra.
Due to the "Breaking and Entering" shenanigan requiring the removal of doors blocking the entrance and exits of a tunnel it is permitted to fit 2x Class 1E (Small Fixed) Fragment Cannons to your Regulation Cobra for this race only. This reduces the normal unladen jump range to 24.49ly. These are the same weapons that were fitted to the Regulation Cobras for last year's Magic-8-Ball championship, so you might have them lying around somewhere, but if not the 1E Fragment Canon is available from the outfitting in Hoshide Dock.
This is entirely optional, it is possible to open the doors by bumping them in an unarmed ship, so the choice is yours.
---
Evidence for your run:
For this race I'd prefer
video evidence
, with
bookmarks
– I've included a guide to bookmarking YouTube videos
in post#3 below
. Don't worry it's easy, and in my opinion quicker to do than extracting and uploading loads of screenshots.
If you prefer to provide screenshot evidence, then that's okay, but be warned the optional shenanigans require quite a lot of extra screenshots (but only a few extra bookmarks for video).
For Regulation Cobra only I need to see your module loadout please, 2 shots from the right panel should show everything (with video, just scroll through the full contents of the modules tab - toggle up/down should show everything).
Hoshide Dock start – on the landing pad with the station clock visible, before pressing "launch" – this is your start time.
One screenshot for each of the three starport waypoints – on the landing pad – docked with the station clock visible.
One screenshot for each of the three installation waypoints.
For White Grove Homestead and Conjunct Transmittal Satellite, this should be inside a tunnel (Conjunct only has one tunnel).
For Intermutual Interchange, this should be as your are about to pass though the middle between the three cylindrical modules (see below).
Hoshide Dock finish – on the landing pad with the station clock visible, after landing with the landing pad launch menu at least partially visible – this is your finish time.
---
Livesplit files for this race are available, courtesy of Epaphus.
Livesplit files are available -

https://github.com/Epaphus/LiveSplit-Elite-The-Swift-Sixteen-Championship

Due to the pick your own stop order, I've done a basic one like the last race.

If there is interest I can look at creating a more detailed Livesplit which would help with tracking jump, supercruise and docking times. However you would need to edit the Livesplit files to re-arrange sections to fit your chosen route.
---
P.S. Why not join us in the BRC Discord for live chat before, during or after making a run!

​
---
Last edited: