Lead Community Manager
Frontier
Hello coaster friends! 
Over the weekend we've loved seeing a lot of you looking forward to Planet Coaster: Console Edition, as well as asking a few questions about how the Oswald-Eugene Counter works. Today we're going to share a bit more on what this helpful tool is and how it works to keep your console experience smooth and enjoyable.
The Oswald-Eugene Counter
is a nifty contraption created by the brilliant minds of Oswald B. Thompson and Eugene Newton (you'll meet them in the Career Mode!). With help from this counter, you'll be able to let your creativity run wild while ensuring your park is kept in tip-top condition. 
When all you new or experienced park builders get creating, it's important to us that you have a great time and don't encounter any issues! The Oswald-Eugene Counter is designed specifically to let you know how much you can build, so that your platform of choice can keep processing your park effortlessly. It is there to help guide you so that you, and your guests, can stay entertained in your bustling and busy parks. 
If you start reaching the top of the counter, that's the time to check around your park and see if you can find any non-essential items to remove so you can continue to enjoy a smooth experience. When the counter reaches 100%, this represents the top capability of your chosen console and you won't be able to place more buildings or rides. 
We have worked hard to enable you to create incredible places to visit and share, no matter what console you choose to play on. For example, check out this park running on Xbox One X or PlayStation 4 Pro. This magnificent park runs at about 60-70% of the Oswald-Eugene Counter and still has plenty of space so you can continue to build!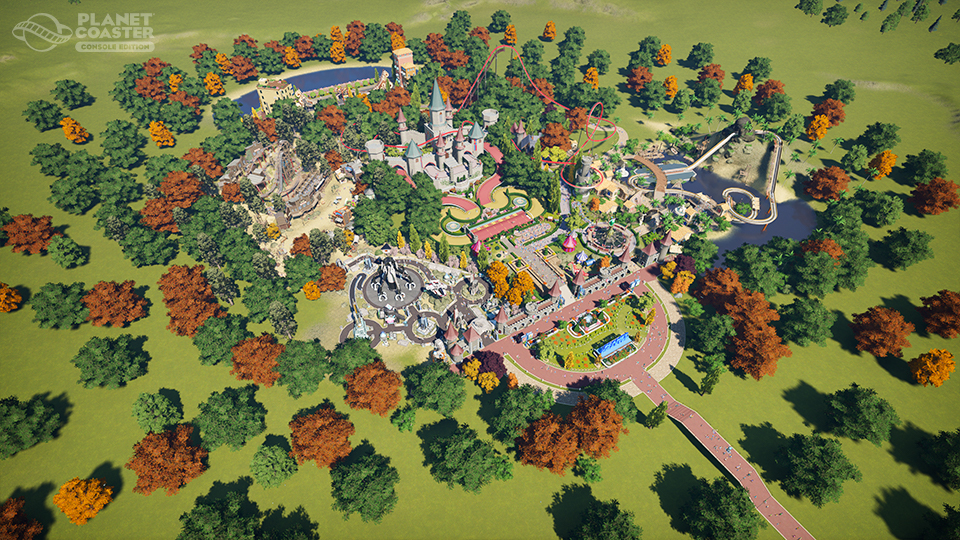 Meanwhile, taking the same park you can expand it even further using the power of next-gen consoles such as Xbox Series X and PlayStation 5. This 
even more magnificent
park runs at about 60-70% of the Oswald-Eugene Counter for next-gen.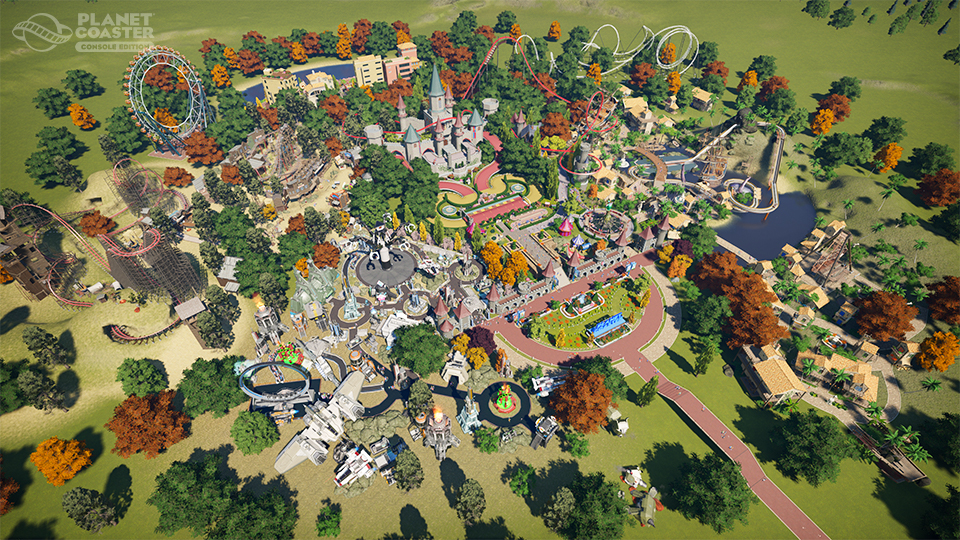 The Oswald-Eugene Counter will also help guide you when sharing on the Frontier Workshop with others across generations! With the power of next-gen consoles, you can build and share even bigger parks.
However, if these parks cross a certain threshold then they will only be useable for others using next-gen hardware. For example, if you had your heart set on sharing your Xbox Series X built park with your friends playing on an Xbox One, using this tool you can make sure it's possible by checking and adjusting your park accordingly.
It's important to remember that creations on the Frontier Workshop can be shared across generations, but not cross platform. This means that Xbox One players and Xbox Series X|S players can share with each other, or PlayStation 4 and PlayStation 5 players can share with each other. 
We want you to have as much fun as possible when playing Planet Coaster, whatever your console of choice may be. We're excited to see what you create and know that you'll have a fantastic time doing it. 
We can't wait for the launch tomorrow and hope these insights help answer your questions about the Oswald-Eugene Counter on console. Which console will you be playing on?
Last edited: