Hello everybody and welcome to the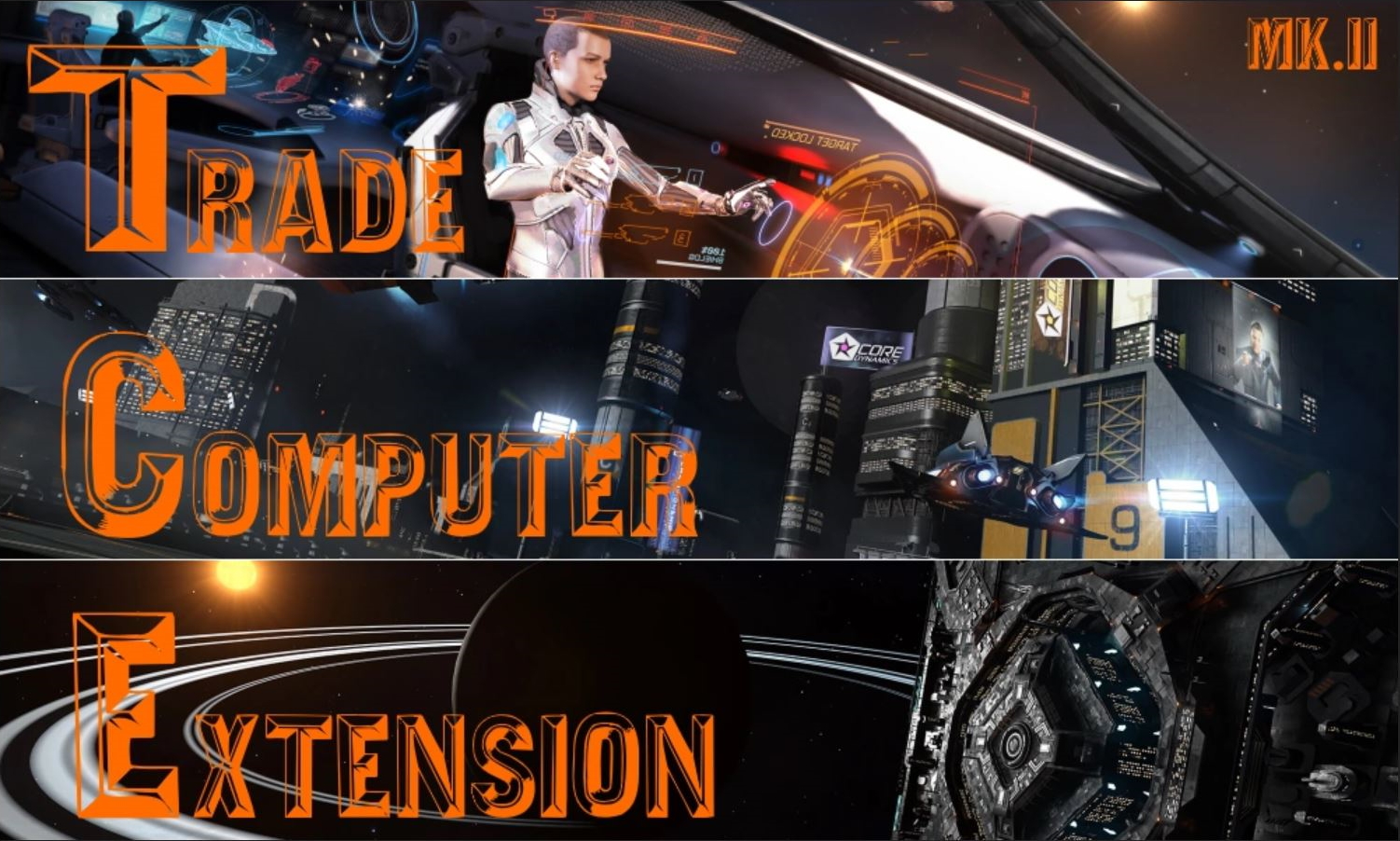 Accurate position tracking in space.
Accurate position tracking on planets incl. relative and global map.
Planetary surface navigation to stored locations while flying or driving displayed at a Minimap.
Star system neighborhood survey and content at a glance.
Selected in-game route supervision and summery.
Travel logbook history.
Bookmarking of star systems, trade markets and stored locations.
Points of interest storing and guidance on return.
Animated position display for various status states.
Mission guidance to find quickly where to go.

Galaxy in your pocket: up to 66.000 trade markets available.
Best trade station auto-selection with extensive filtering options.
Trade advisor showing best commodities to trade.
Imports/exports of a trade station.
Available ships and outfitting of a trade station.
Bidirectional trade route finder for best profits.
Multi-Hop trade route planner.
Cargo and Material tracking.
Encouraging and exciting trade exploration.
Income and spending for many activities.
Location finder for mission critical commodities.
Quickly findable outfittings, ships and rare commodities where to buy.

Stellar cartography for star systems and planets.
Create flight plans for your explorations, incl. extensive summary statistics of your voyage.
Share your exploration flight plans with other CMDR's.
Adding of stars and planets to your cartography database by simple scanning.
Exclusive star system map, very similar to the in game map.
Actual star system content summary with all available data.
Region summary with many statistics to explore.
Create pictures from scanned stars and planets out of your cockpit.
Simple import of .csv files or online query to create flightplans from Neutron Highway Route Planner exports.

Game overlay for great immersion (text-or icon-based).
Easy data input for all kind of informations.
Moveable panels by drag'n'drop.
Changeable interface color.
Changeable panel/font size and transparency.
Changeable font for the interface.
Keyboard shortcuts for all panels.
Event reporter messages
(incl. Text-to-Speech).
Extensive options panel for individual control.
88.000+ recorded star systems.
49.000+ pre-named trade stations to discover.

One-Click EDMC support, when installed.
Database creation with prepopulated trade station data.
Mass-update of all stored commodity prices.
Factions tracking, incl. statistics.
Mission tracking, incl. statistics.
Bounty tracking, incl. statistics.
Multi-Commander / Accounts.
Multi-Monitor support up to 5.
Supported languages
(ENG/GER/FRA/RUS/SPA).
Sound FX.
Local database.
​
LASTEST DEVELOPMENT NEWS:
SCREENSHOTS:
MINIMUM REQUIREMENTS
:
RECOMMENDED REQUIREMENTS:
WHAT IT DOES NOT:
WIKI:
FREQUENTLY ASKED QUESTIONS:
DOWNLOAD:
OUTDATED VERSIONS:
TRANSLATION PROJECTS:
GUIDES:
TCE IN ACTION:
VOICE ATTACK PROFIL BY FOXPUR:
COMMUNITY SUPPORTER
:
Last edited: