Community Manager
Frontier
Hayo Zookeepers!
We're back again to serve you some fresh Planet Zoo news. Our developers have been cooking up something extra special for you this time, any idea what it might be?
That's right folks,
restaurants
are opening at your zoos in an upcoming update!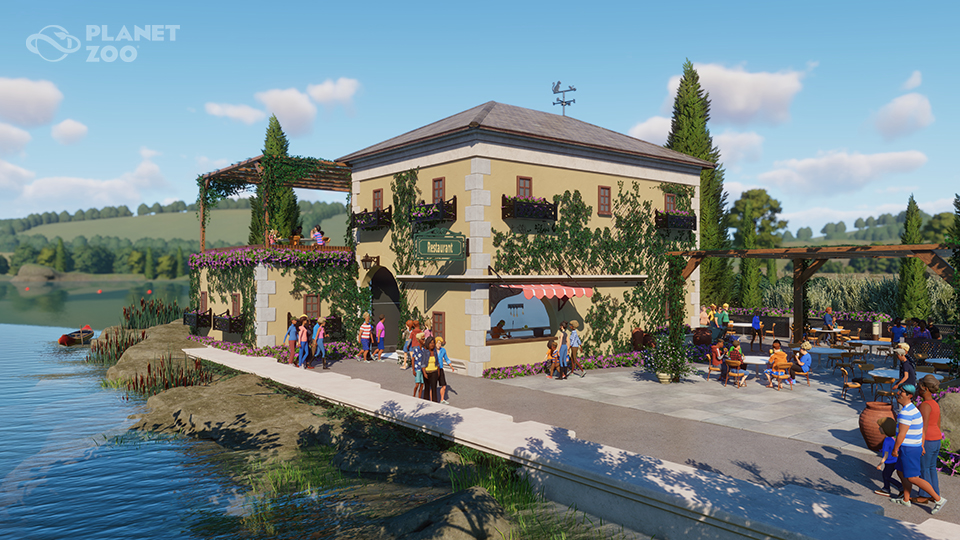 We're constantly amazed at the creative ways our community have built restaurants into their Zoos and wanted to help you take it that extra step further by making them functional. With this new feature, you'll be able to set up dining areas both indoors and outdoors for your guests to enjoy at their leisure.
Take a look at the menu below to get an idea of the options available to you: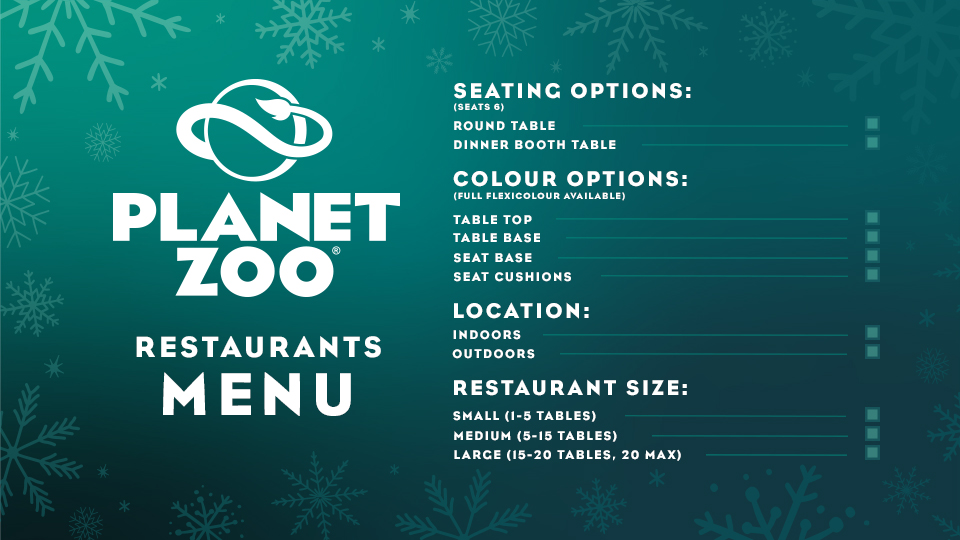 Set up your restaurants by placing the new restaurant facility down, which comes with a pre-assigned vendor. From here, you can link up to 20 tables to create a functional venue, similar to how Animal Talk Seating Areas work. Guests to your restaurants will automatically be seated at an available table after being greeted and will leave after enjoying their meal.
Of course, restaurants can be pricey, so make sure to budget for your base upkeep cost. Tables can be placed fairly freely so long as they're within 30m of the facility, including in any guest-friendly habitat (sorry folks, no dining in dangerous animal habitats! After all, while we're trying to give your guests unique dining experiences, we don't want it to come with a side-dish of fear!).
Our very own Bernie of Bernie's Bakes was really excited about this one, and offered up this special hot chocolate recipe to celebrate! Enjoy a special PlanZo taste of winter while we wait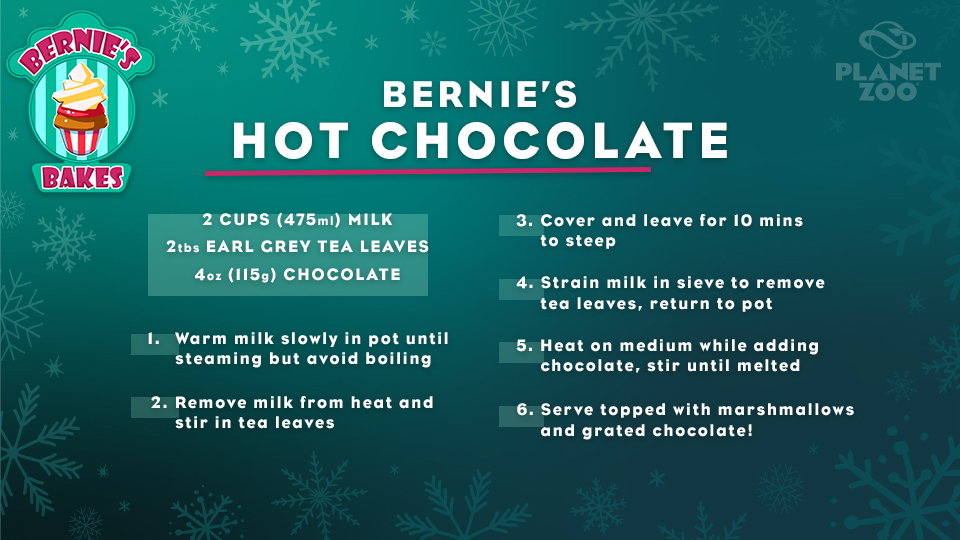 We're eager to see what incredible builds you all make with this new feature! As mentioned prior, restaurants will be coming in a future update and we'll be sharing more information on that soon so keep an eye on our forums and social channels.
Until then, enjoy a hot chocolate on us - bon appétit!