Hello folks, I'd like for you to try this...
So, as you all know, we have both Horizons and Odessy in our game folders. Throughout trying everything, literally everything, this is the only meaningful impact I found to work around some extra frames-per-second.
You'll be pleased to know you'll get the biggest boost on low-to-mid teir PCs by doing this change - of at least 10 extra FPS!
See my results, below.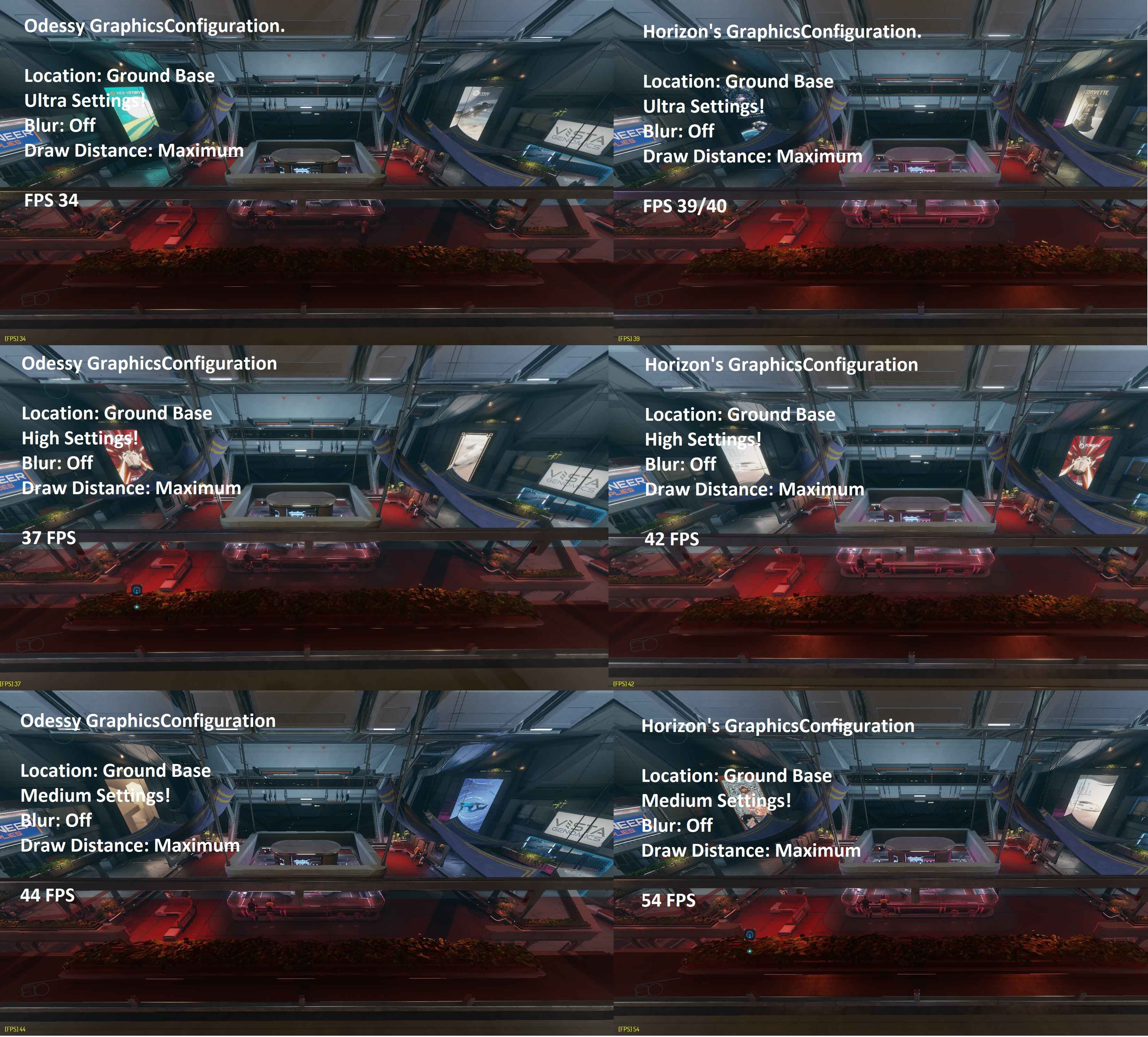 Source: https://imgur.com/Q2EglvU
Before attempting this, make sure you backup your Odessy GraphicsConfig first!
Simply, go into your "\Elite Dangerous\Products\" folder, and copy the file "GraphicsConfiguration.xml" from the folder "elite-dangerous-64"
Then, paste the GraphicsConfiguration file into your "elite-dangerous-odyssey-64" folder.
Overwrite > You're all good to go.
Make sure you do not have your game running beforehand. If you did, restart it.
Also, I had my Nvidia Cache turned off, although I saw no noticeable difference.
I hope this helps.
Last edited: