Ooooooook, let's be silly for a moment, just pure Blue Sky(ing).
If it was technically possible to bring the WDW Monorail and maybe even Spaceship Earth into the game,
wouldn't that be pretty cool? Well, it is technically possible, with a big load of work and time involved,
until now i actually shyed away from the idea and it wouldn't make sense to make an extra build just for PlanCo.
BUT, as i keep thinking about it and as i slowly feel the motivation kicking back in, i think i found a solution.
Both my Epcot and Monorail high poly models are completely without textures and material shaders (because it would have distracted from the modelling tasks and would have eaten away on performance. I didn't want to work with a laggy file, so i pushed them back until i would come to a point where the modelling would have been finished for the most part(which never happened, cause i had to abandon the project for personal reasons)
But this is actually a great opportunity, as i could work on 3 versions parallel, a game-ready version, a VR compliant model, and the high poly model for visualisation and cinematics.
I just need to adjust the workflow (with thousands of textures it will have to be tightly organized)
What do you think about this? After all this is just a spontaneous idea of mine and might not happen, but i would really like to toy around with the idea.
You might like this, too.
This is (the vid below) what started my E3D project and (believe it or not) this is also what kicked off the Epcot revamp (which is majorly disappointing compared to what could've become a reality instead) If you compare this to the WOL pavilion's official concept art, you might find striking similarities
Oh before i forget, while i'm at it i will also look into making game-ready versions of some of my other older models (don't get me wrong, they wouldn't be simple copies, i'd have to turn them inside out (figure of speech))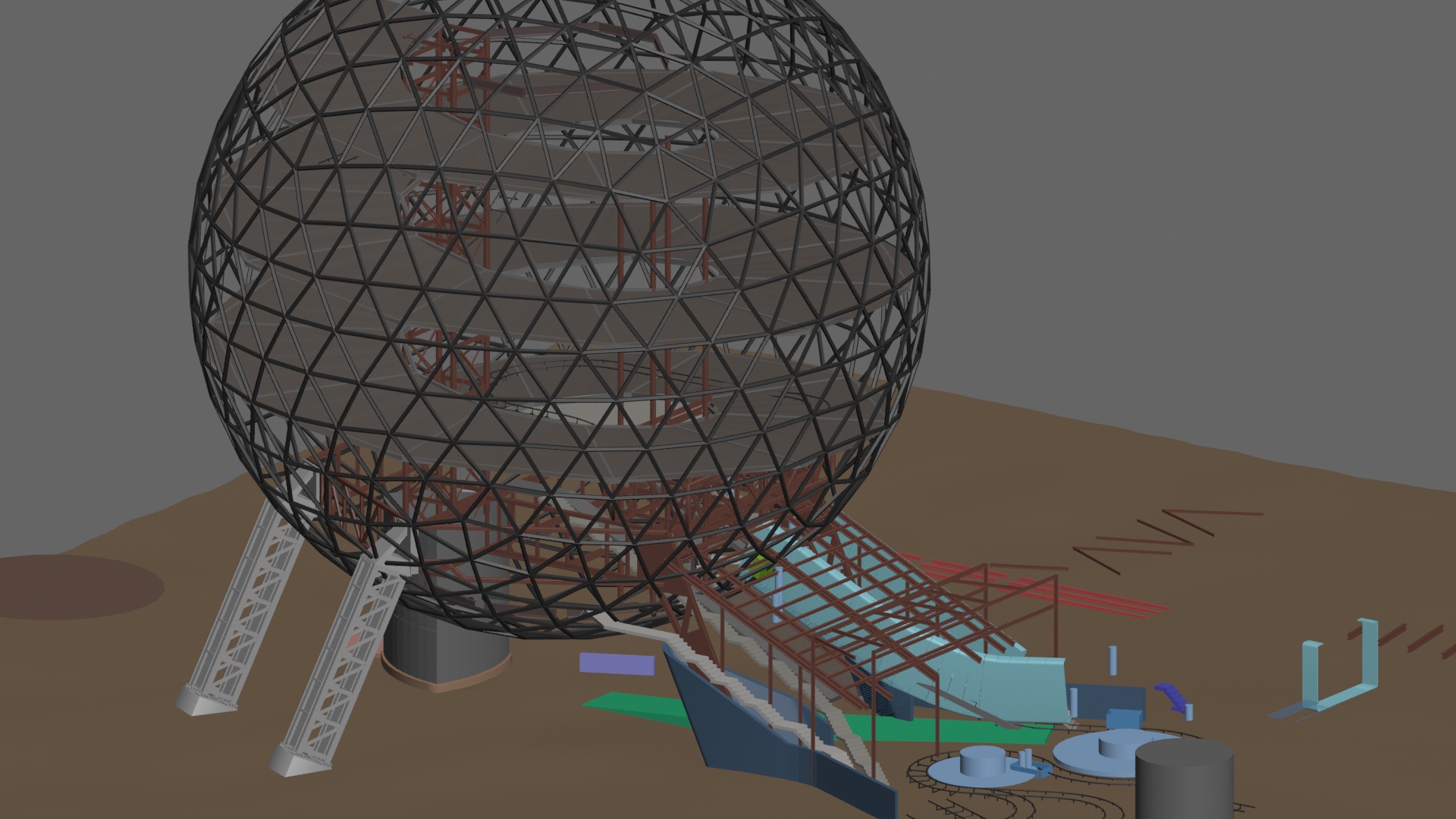 (Epcot Spaceship Earth structural visualisation model) early shot from 2014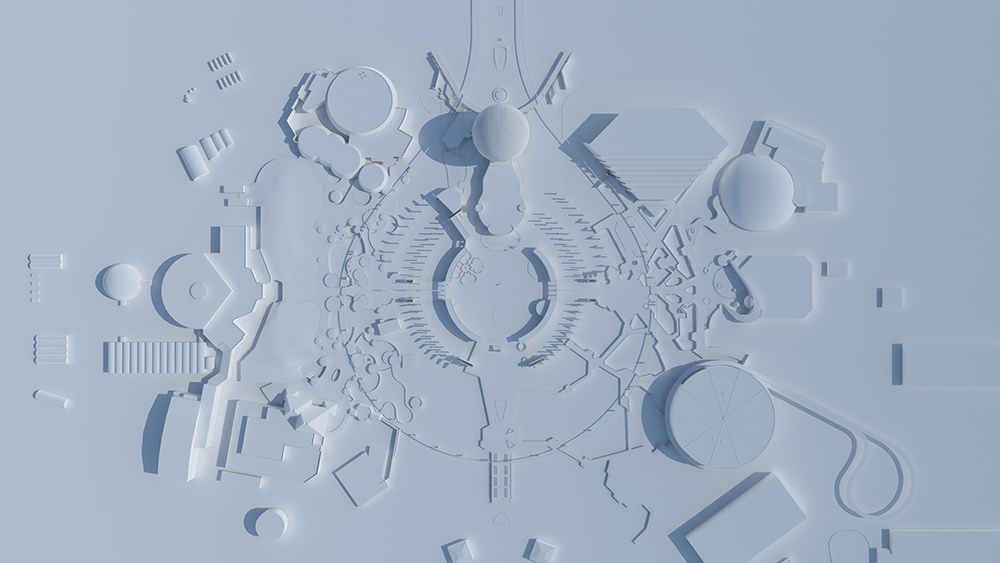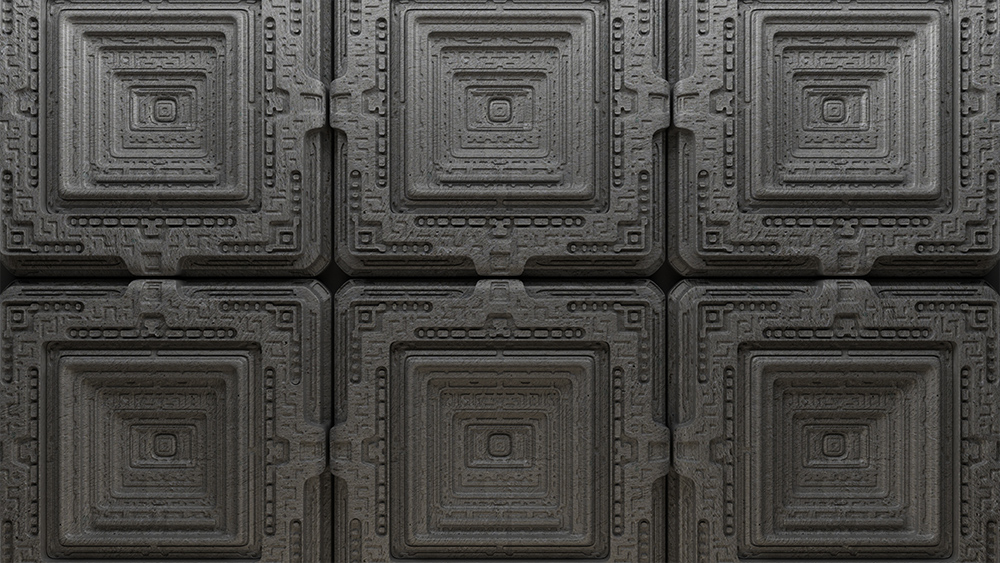 Part of a futuristic design for an undisclosed project.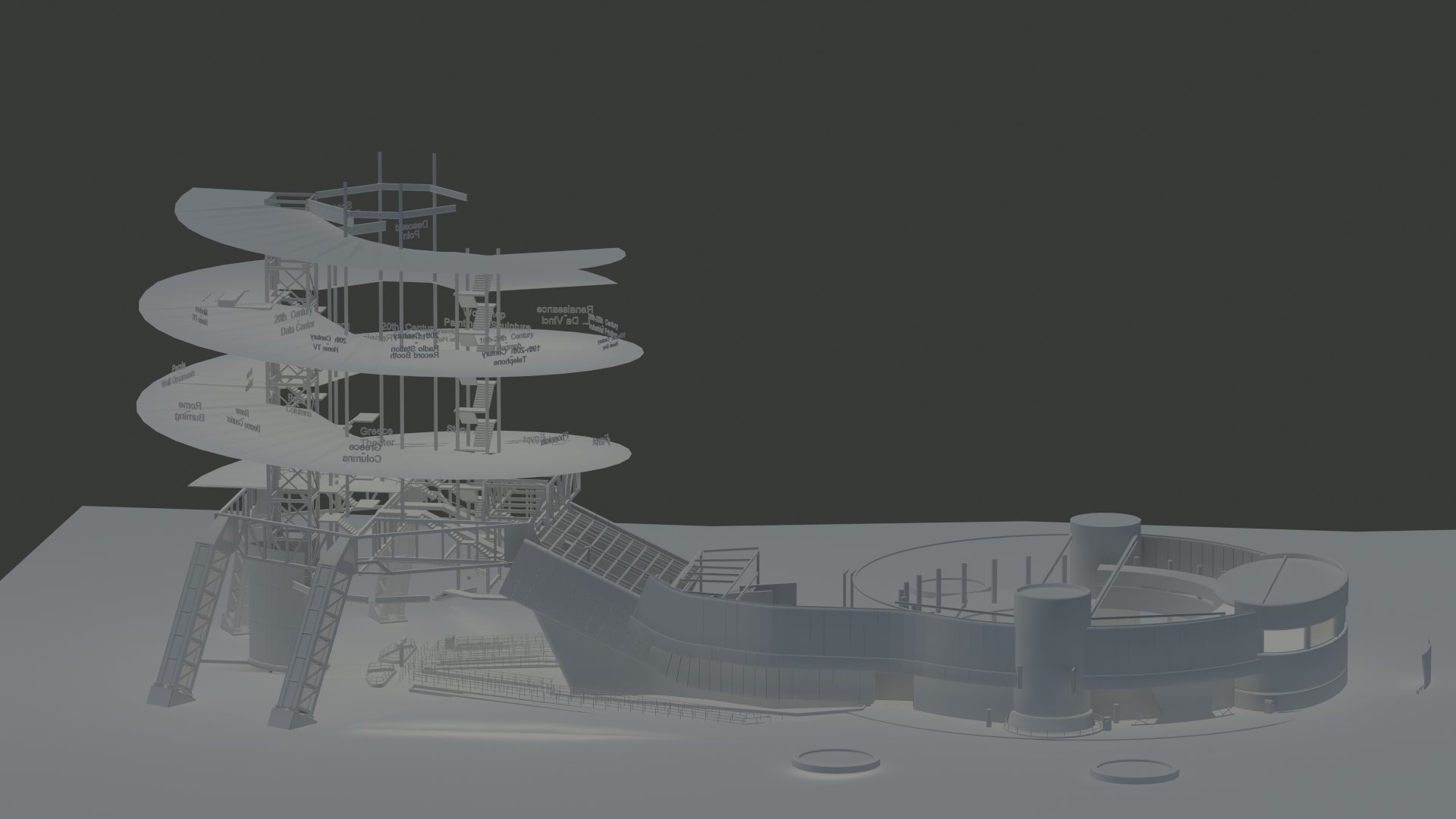 Here's a never-before-seen shot of the Epcot/SSE model, this was in late 2014/early 2015 if i remember correctly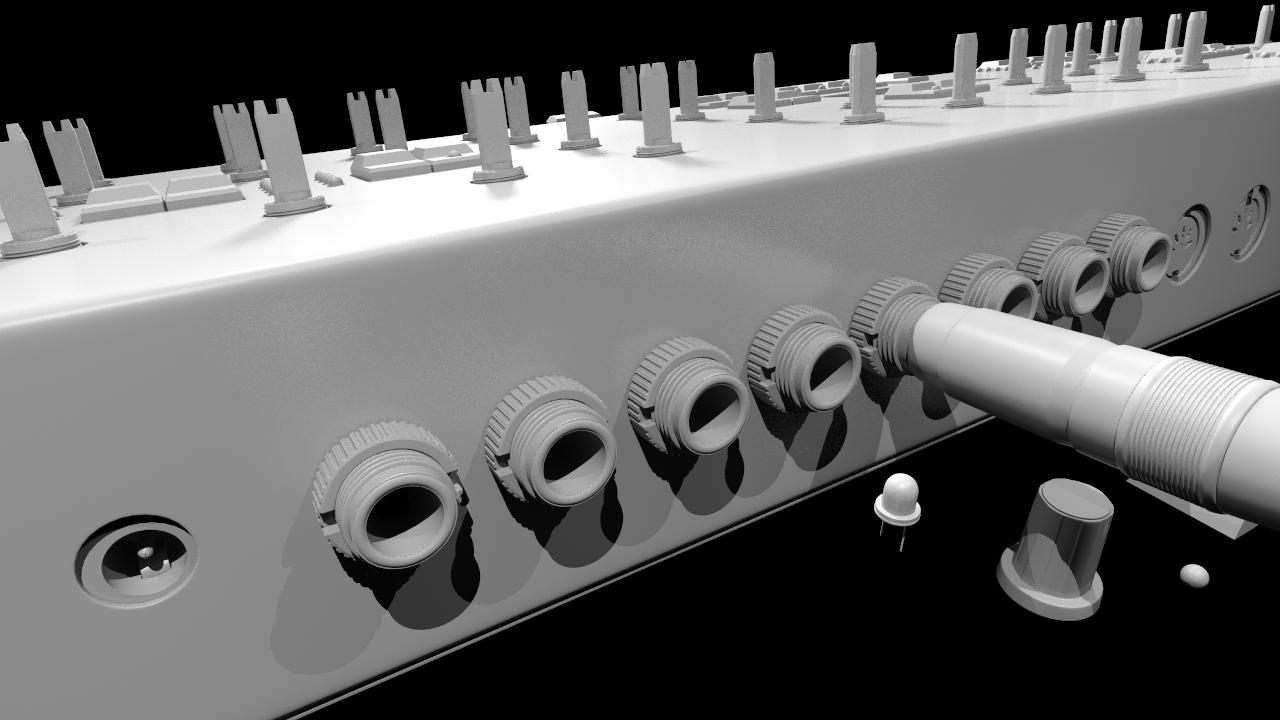 (2017)(ArtificialArtist)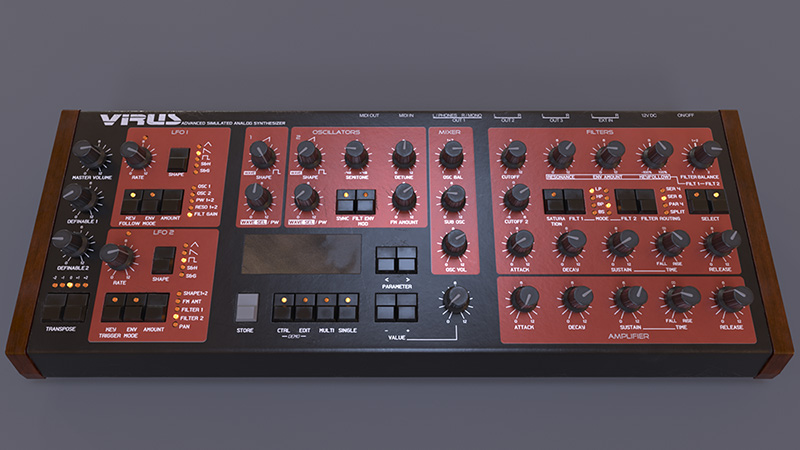 (2017)(model, shading&textures ArtificialArtist - design: Access Virus A, legendary Synthesizer by Access GmbH)
And, of course, what shouldn't be missing in ANY theme park, trashcans!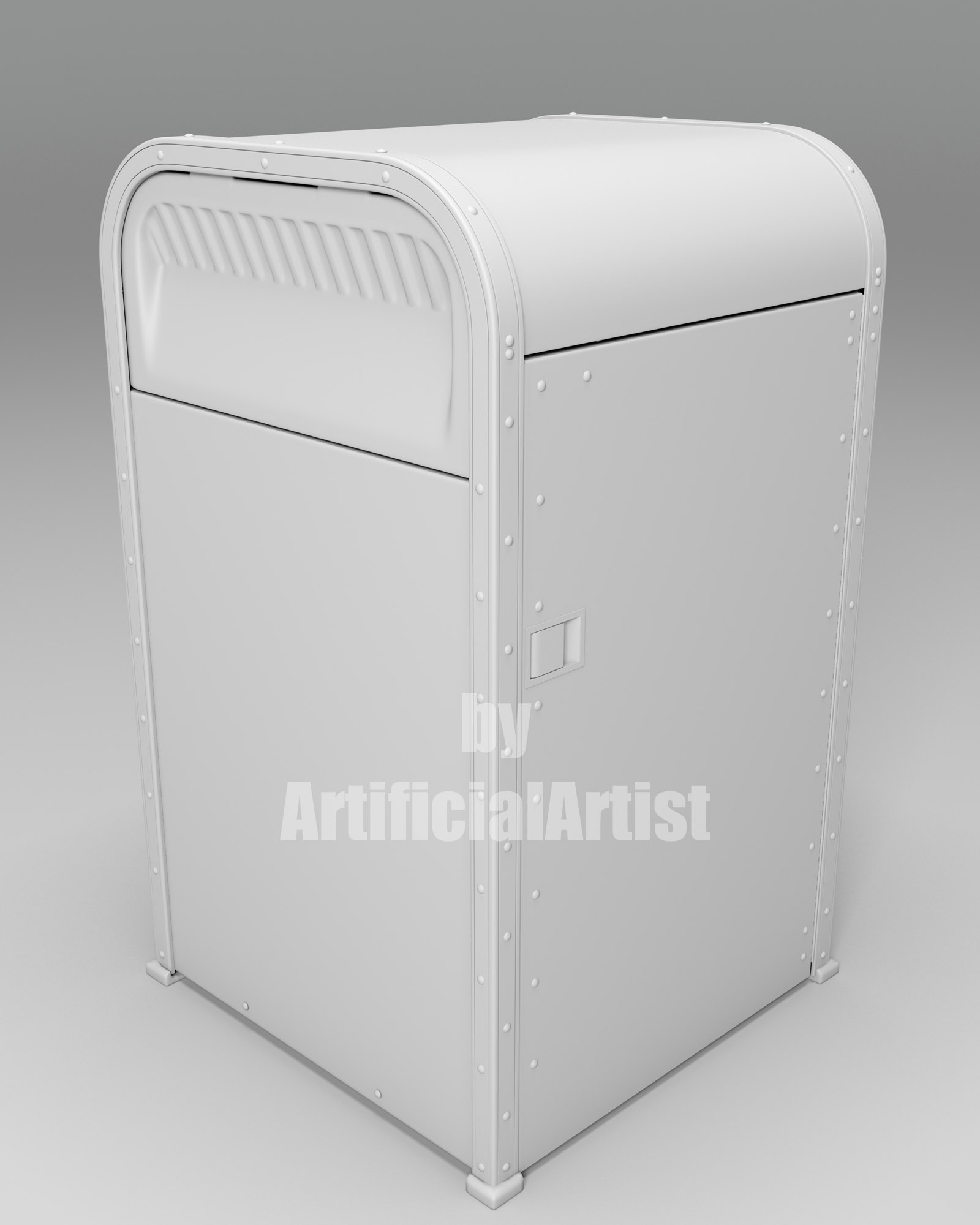 (2015)(ArtificialArtist)
I swear i only wanted to add like two pictures, but browsing the archive got the better of me
There's so much i could get back to, i don'T even know where to start. And that's completely leaving out the 3 page-long list of PlanCo custom items that are still to be finished(the ones i've been doing from scratch).
Any thoughts? What would you like to see in the game? How could this be approached best?
Or maybe just leave them be and concentrate on the PlanCo-specific assets?
I really don't know what to do, i'm not sure.