(Original Thread:
Quazeeland
)
Welcome, this thread is for progress screenshots of my tremendous(ly tedious) long-term park project.
The basic concept for the park was done in 2017,
some smaller sections of the park were also already built in 2017/2018.
But "Official" groundbreaking only began in early 2019.
I kept the progress secret so far as i wanted to surprise you with a finished park, however, Since it will be at least another year until i can finish phase 1 of the project
i might as well begin to show the progress.
In phase 1 the park will be done in its "Opening Day" varnish, over time i will expand the park with several more E ticket attractions and expansions,
some of which are more or less finished already,
but i want to hold these back for phase 2. This way i can focus on other details and hopefully this way i can also achieve a "open for business" look faster.
Btw, the park is the reason why i make TMTK items, most of the assets i made were done specifically for this park,
all of which took some time to make, of course, so the overall progress of this park project is pretty slow,
i seldomly copy and paste scenery and time constraints are a factor, too.
(current)(Lake Elizabeth, Wasteland Fair, Carousel of Doom)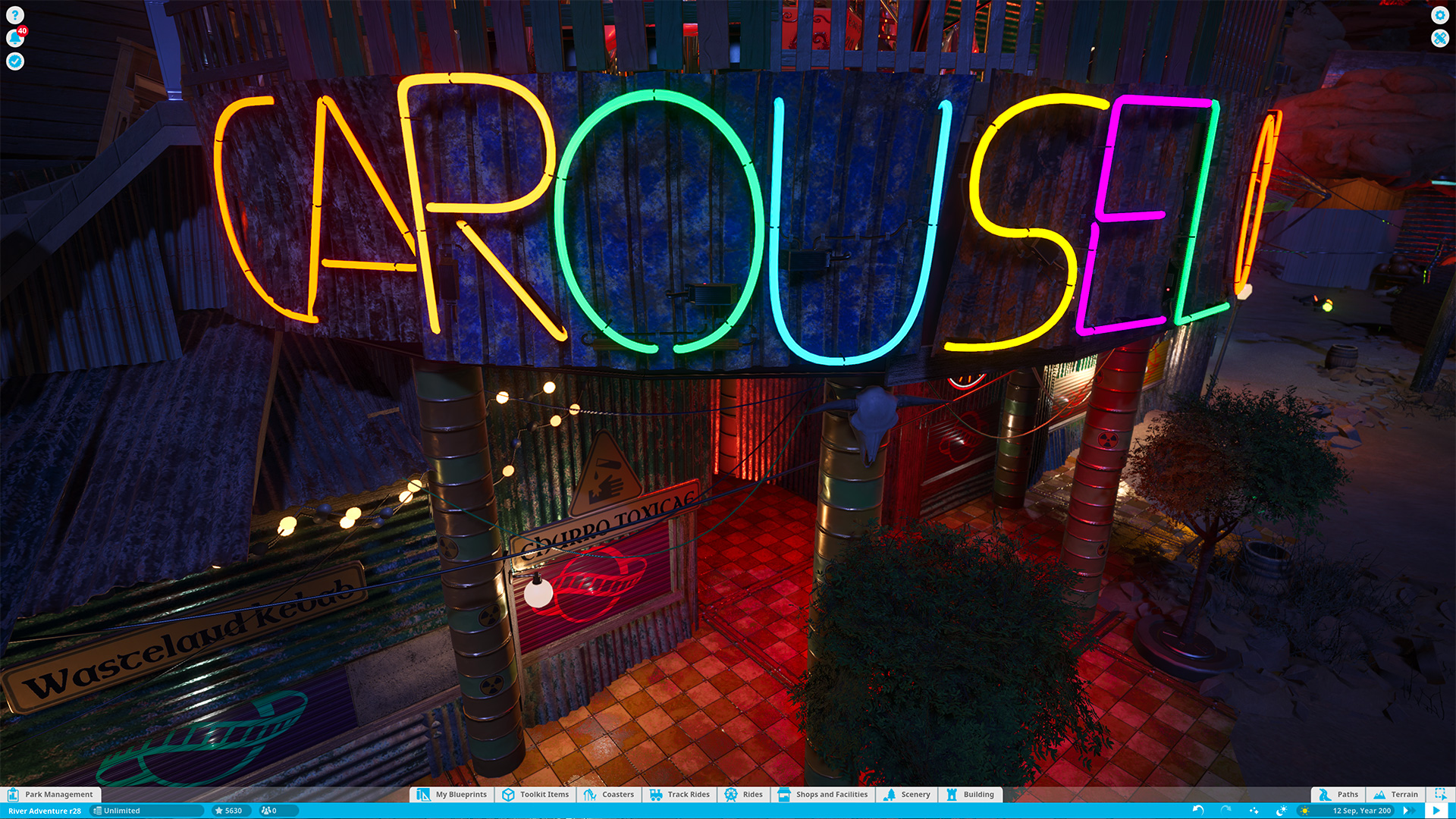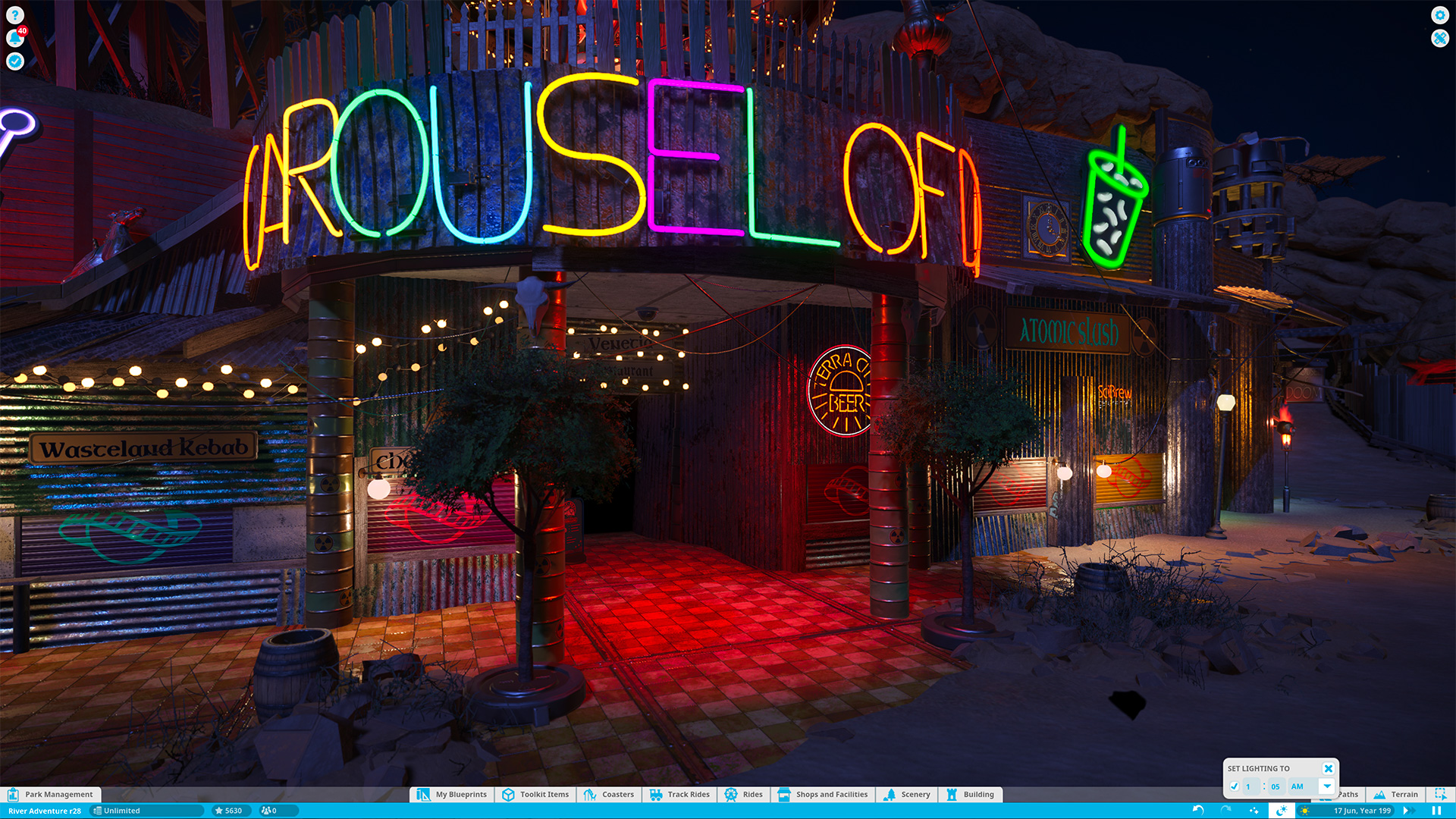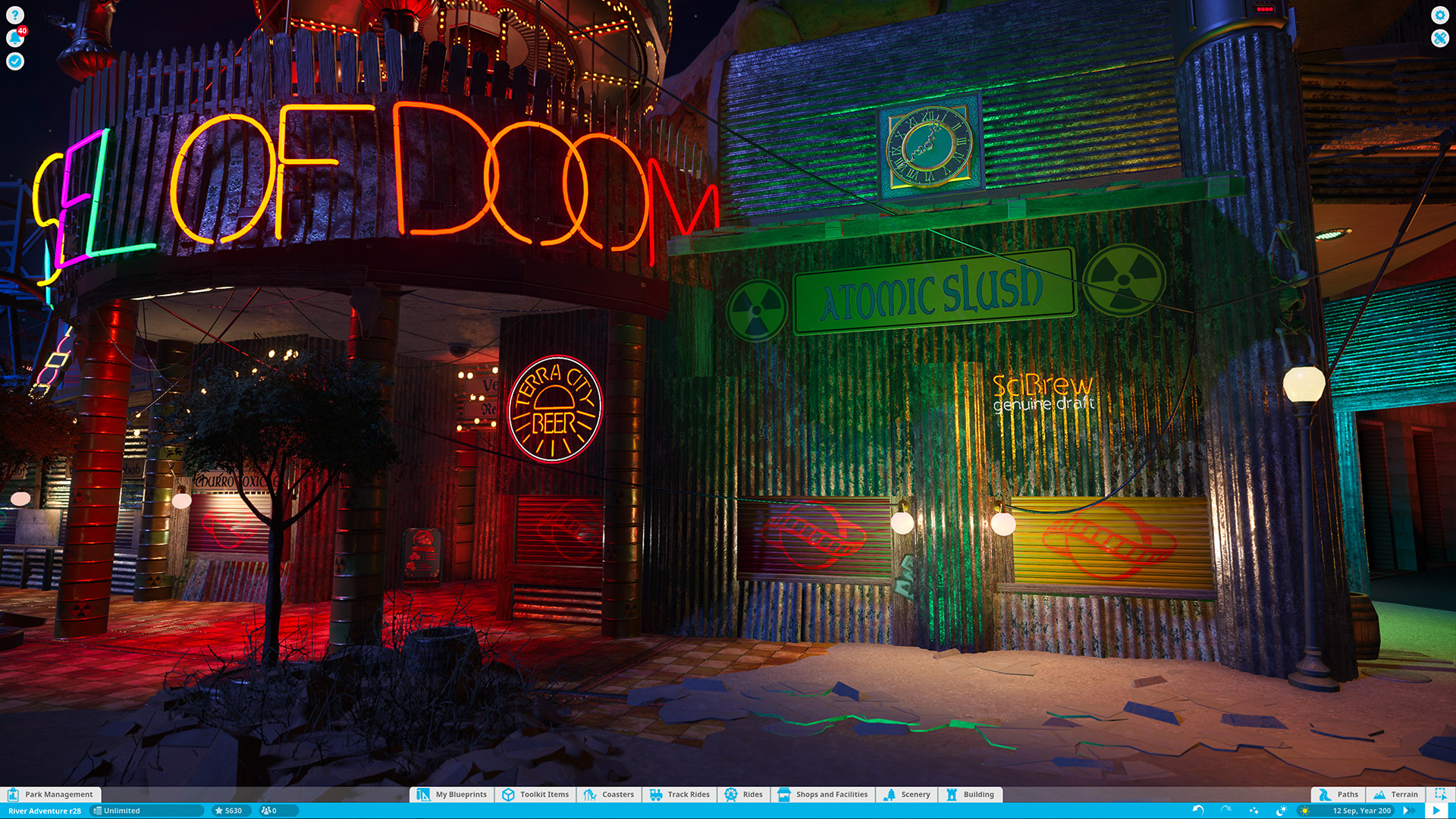 The "cold drink" lit neon sign was just temporary, same as with some of the signage like Atomic Slush, those will be replaced by custom assets
So far this building is almost done, the entrance and exit need a bit of interior detail and i have some smaller corrections to make.
All in all i'm quite happy with the look and how it blends into the area. In the last picture you can see the restroom area and staff-only area on the far right side.
I will show some more angles in the next post. PS: Yes, those are new letters in the 3D neons alphabet. (Fresh out of the oven, best keep an eye out on my workshop)