Credit to AdmlAdama in Canonn discord for noticing this:
Something worth exploring further. The central logogram for aggressive Thargoids *might* have a different orientation to non-aggressive ones.
This came up on the Canonn discord earlier, and after some googling I think it warrents a more serious check.
Two images of scouts I googled where the logogram is visible:
Three images from the discord chat from a couple of days ago when someone was scanning Thargoids that jumped in to assist scouts:
Reddit image of a crapload of Logograms (note how all the Cyclops ones have the normal orientation, most of the Baselisk have the normal orientation, and then around half the Medusa have it inverted):
And finally, the Hydra, which has the logo inverted: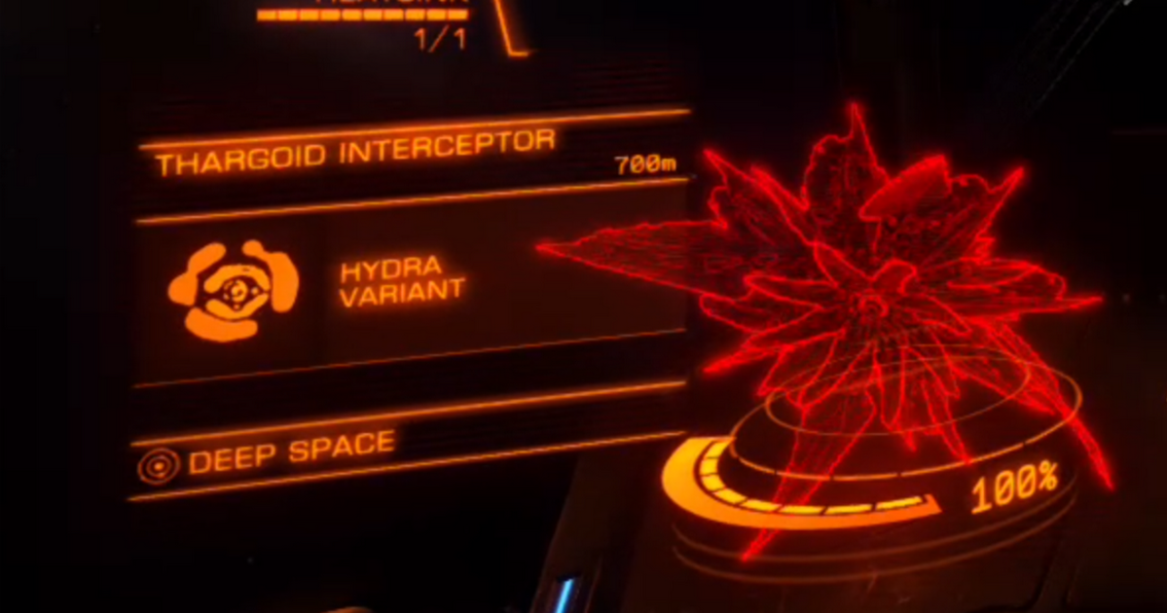 It's worth noting that a lot of the logograms I've seen with inverted central parts on Interceptors appear to be French language UI, so I wouldn't rule out any UI language specific bugs when checking this.
So finally...the hypothesis:
Peaceful Thargoids have the normal upright central logogram orientation.
Aggressive Thargoids (Scouts, and Interceptors that assist scouts) have it inverted.
To disprove this, all you need is to find a scout with the non-inverted central image, or a peaceful Thargoid with an inverted central image, or a Thargoid that warps in to assist scouts with a non-inverted central image. Easy right? Be sure to specify your UI language so we can rule out language specific bugs.
Barnacles appear to have the inverted logogram. I'm not sure what that means.
Edit: I may have been mistaken about the usual orientation of barnacle logograms.
Last edited: