Truckers everywhere. Please consider yourselves invited to the next big Hutton Convoy, organised by HOTSAC - the Hutton Orbital Truckers Shenanigans and Capers team.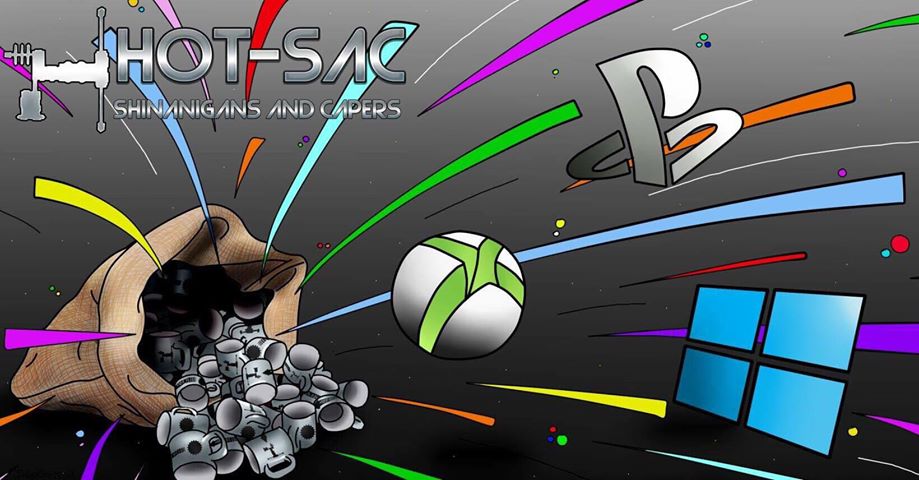 For those that remember the last two huge convoys - we are organising a third! Really, this time... really really
If you've never done one before -
Source: https://youtu.be/AqS_RFJeE_Q
this was Ed's attempt to lead one.
The Story
Geawen, the site of the best dance parties in the galaxy has a problem (we wonder why, something to do with all that Dance Dust). They've got no balls. Disco balls. Luckily, Hutton knows exactly where its balls are and that's at Bento. Bento are famous for making snowglobes for the winter season, but in the summer, they're all rigged for party gear and use their ball polishers to make disco balls. This year's convoy - a.k.a. the Dusty Bento Balls party run will be taking place on the 8th June and is indeed to bring your shiny balls to where the party is.
The date
8th June, starting 20:00 BST
How it works
On the evening, we all assemble at the start location in wings, with ships loaded up
Convoy lead is in teamspeak and streaming
ON "JUMP", we all jump to the first destination. A 3 minute battlestar galactica style timer starts. On 0, we jump to the next destination
The route is pre-determined! No jumping ahead of the convoy lead.
There are likely 20ish jumps of MAX 15ly each
You have 3 minutes to scoop, fight off pirates, work out next location etc
There is a half way assembly point, manned by Fuel Rats who can refuel your ships, There will be a station at this location to repair if needed.
At the end, we need to unload the big ships into the station - so there will be a whole unloading operation using smaller ships with limpets to unload the space cows
PC, PS4 or Xbox?
Yes. All of them. We have a convoy leader for all platforms.
We've created a single cross platform chat solution that lets us ALL stay in touch, plus with waypoints on the squadrons, we can share the waypoint markers with your groups in advance (unless you're a dastardly pirate and then you'll have it over my frozen floating body).
What do we need?
Wings of 4, loaded up with the requisite rare. We will share the route
If you have a wing in a certain livery or colour, or of certain ship types, that adds to the fun.
We need combat cover, we need fuel rats, we need loaders and unloaders at the end points.
Are there prizes?
Yes. Last time the top team delivery (by quantity) won one, as did the rainbow orca wing who had 1 orca in each colour. We also gave out prizes to pirates for robbery skills - including one pirate who held up a fuel rat at gunpoint and DEMANDED to be refuelled.
Be adventurous - if you want to bring an engineered wing of sidewinders, feel free. If you want to being beluga liners complete with passengers, that's cool.
What's this about piracy?
Well - somehow, certain dastardly groups gain access to the route. I understand that this is by agreement with the Dastardly Don regarding their pirating behaviour. Destruction = not cool, piracy and robbery with hatch breakers = gentleman pirate.
For those who don't consent to daylight robbery, we fully support the use of private groups and solo players. You can do the convoy in solo if you want, jumping when we jump and tuning in to the teamspeak and live stream to join in. This is an INCLUSIVE event for all playstyles.
The Route
We're going from Bento (having collected our balls), via a refuel stop and all the way on to Gewean

Attendees
As we get people sign up, with their permission, we will share wing leaders' commander names so that people can populate their friends lists. A well populated friends list helps the matchmaking nicely. Last time, jumping into a system and seeing 30 odd hollow squares all scooping like mad and screams of "help, i'm being interdicted by an NPC" then a wing of combat ships jumping in to rescue was epic.
Wing master sheet:
How do I sign up?
To give us an idea of how many will be coming please fil in the convoy registration form below
https://tinyurl.com/DustyBentoBalls
If you are going in a wing can you also let us know by filling in the wing registration form as well here.
Dusty Bento Balls Convoy Wing Sign Up Form
This form is for you to sign your wing up for the Convoy , each member of the wing must be signed up for the convoy using the Hutton Dusty Bento Balls Convoy Sign up form
https://tinyurl.com/DustyBentoBalls
Last edited: