Hello everyone,
Elite Dangerous commanders from across the galaxy have come to celebrate all things Elite Dangerous at this year's Lavecon - HAPPENING RIGHT NOW!
The event is very much in full swing and moments ago, the team had the pleasure to take to the stage and unveil a few details about what's coming next to Elite Dangerous in the September update. In addition to all of that, we also revealed what commanders can expect at the end of the year!
If you weren't able to attend Lavecon this year, rest assured that we have you covered! Here's a breakdown of everything that was revealed:
Discovery Scanner Special with Dav Stott - Lavecon Special!
Dav, Lead Server Developer, started the presentation by hosting his very own episode of Discovery Scanner, detailing some of the work made when we introduced Background Simulation faction changes in Beyond - Chapter Four. Rest assured, if you weren't able to attend, we'll be bringing back the episode in a future livestream!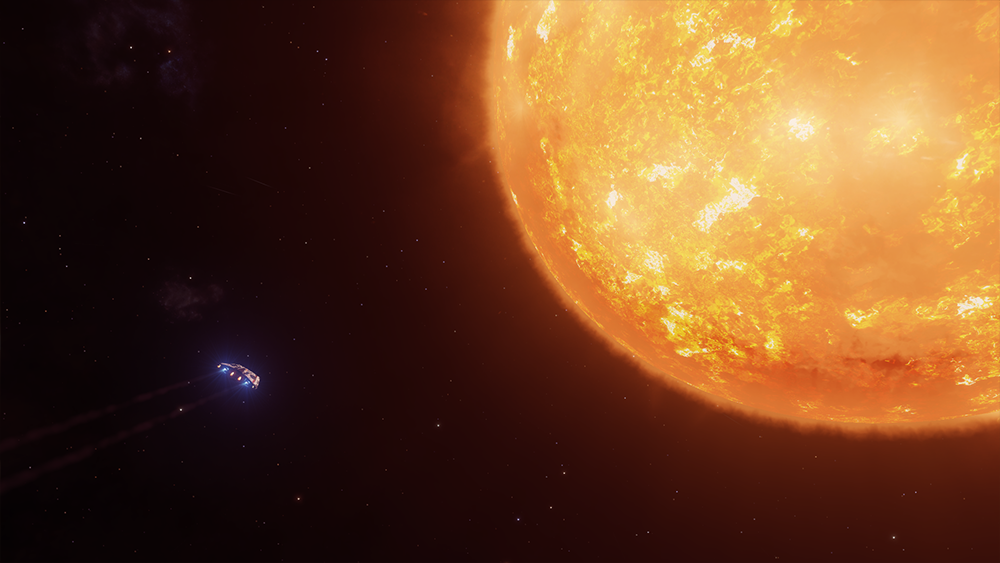 September Update

New "In Ship" Starter Experience
Following on from what we set out to achieve with this year's initial updates, we will be introducing a whole new starting experience right from the cockpit of a commander's first ship, a loaned Sidewinder. With clearer instructions and guidance during the beginning of Elite Dangerous, we believe this will lead to a more engaging way to learn the basics and help commanders understand the tools they have at their disposal to become fully-fledged pilots. We can't wait to see how these new commanders will involve themselves in the galaxy in the same way many of you have!
At the start of the experience, commanders will be guided through essential pilot training by a flight instructor from the Pilots Federation. During this training, a number of lessons will be taught to commanders, from space flight to combat.
Basic flight controls and scanning.
Supercruise and navigation.
A combat exercise around a megaship.
Culminating with the final lesson: completing one's first Hyperspace Jump and docking at a starport.
All of the training will include VO across our supported languages, so whether you're a commander,
un commandant
or
ein kommandant
, you'll be able to follow each exercise without issue!
Veteran commanders out there who wish to experience the training will also be able to access it in the 'Training Section' via the right-hand panel.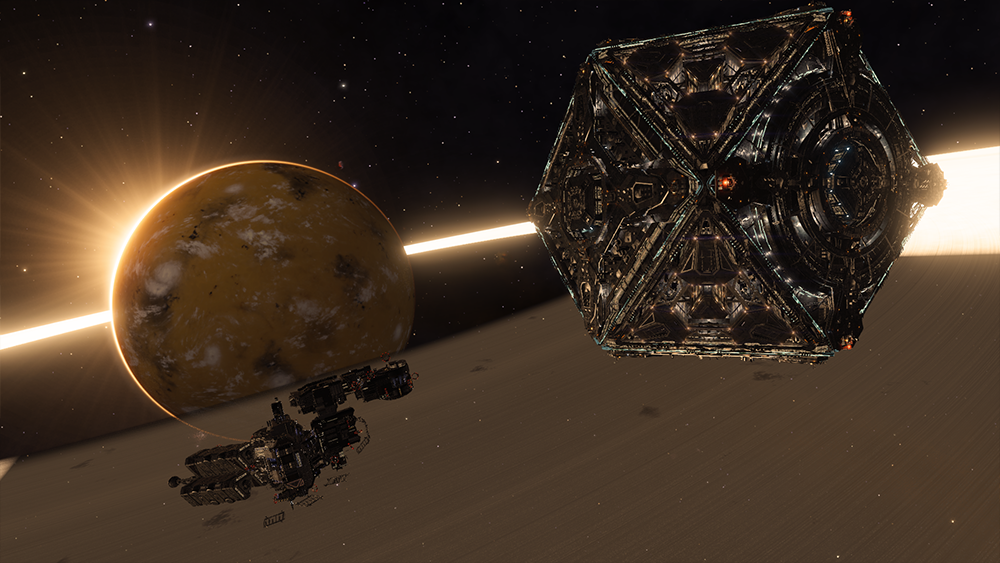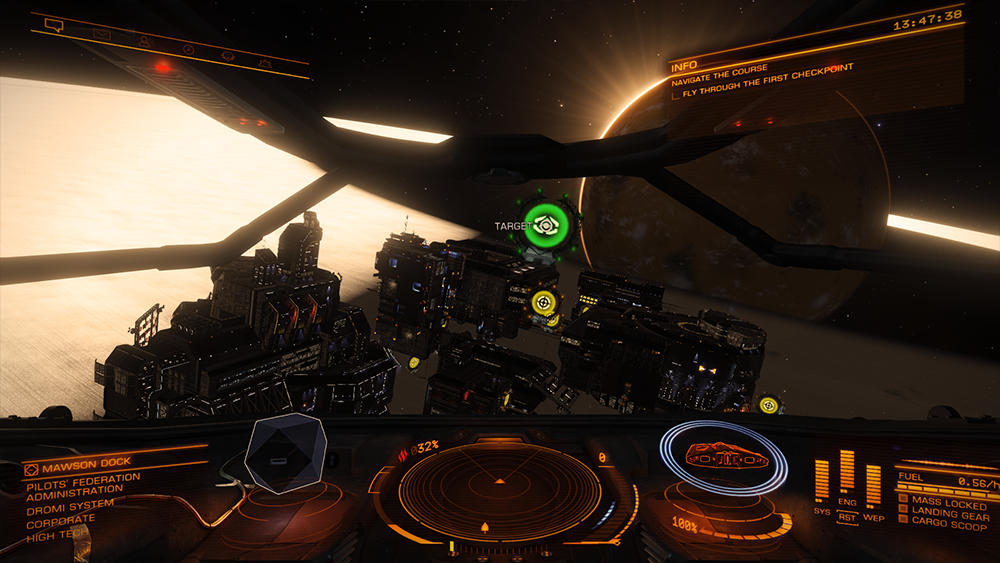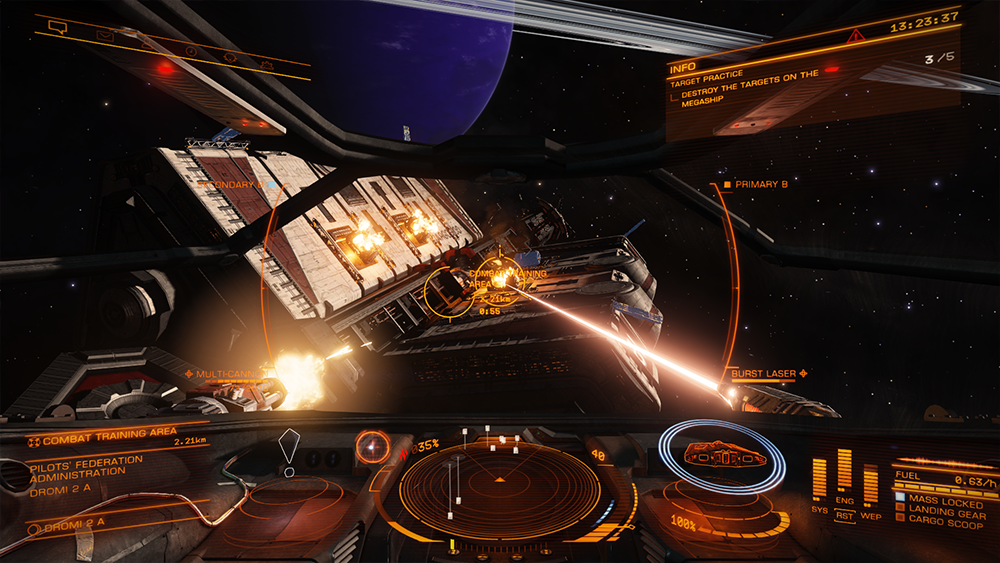 New Livery System and Virtual Currency:
ARX
Those on consoles will already be familiar with the concept of Frontier Points and, as part of the September Update, we're reworking and rebranding them as ARX, across all platforms (including PC), ensuring the experience to acquire cosmetics is shared equally for commanders on any platform. This new currency can be purchased, as well as earned by simply playing the game, to acquire Game Extras such as Paint Jobs, Ship Kits, Bobbleheads and more!
As always with our optional additional purchases, ARX can only be used to buy cosmetic Game Extras and will not be used to introduce and acquire pay-to-win purchases. Ultimately, ARX will enable us to...
Bring parity across all of our platforms
At the current time, PC commanders purchase cosmetics directly from the Frontier Store with real world currency, while those on consoles must first purchase Frontier Points before acquiring that new and shiny Paint Job. With the introduction of ARX, the method of purchasing and spending ARX will be the same experience regardless of what platform you're on.
Allow commanders to earn customisation items through gameplay
As part of the update to the livery system and the introduction of ARX, commanders will be able to acquire cosmetic items by simply playing the game! We won't ask commanders to change how they play, simply being an active player and engaging with the game is all that's required. A number of ARX can be earned each week and will be instantly added to a player's ARX balance and can be spent there and then, or saved for later. We'll have more details on how these can be earned in-game and the amount you can earn, closer to the release of the September Update.


Introduce a new, flexible and informed choice when purchasing Game Extras
We've made improvements to the entire in-game ship livery system, providing commanders with previews of all the different customisation options for their ships and multiple angles!

Commanders will be able to purchase individual Game Extras that were previously only available in entire packs. For example, if you wanted the Anaconda White Pharaoh Paint Job, you would no longer need to purchase the entire Anaconda Horus Paint Pack to obtain it. We're still going to be putting together bundles and packages, but this new system will allow commanders to buy the majority of Game Extras individually.


Offering commanders the ability to change their ship's appearance from the main menu
One of the biggest improvements we are introducing is the ability to access the ship livery from the main menu, so even explorers out in the black will be able to change up their ship's appearance without needing to head all the way back to civilization!
Please read our FAQ for all the information and post any of your questions about ARX
here
.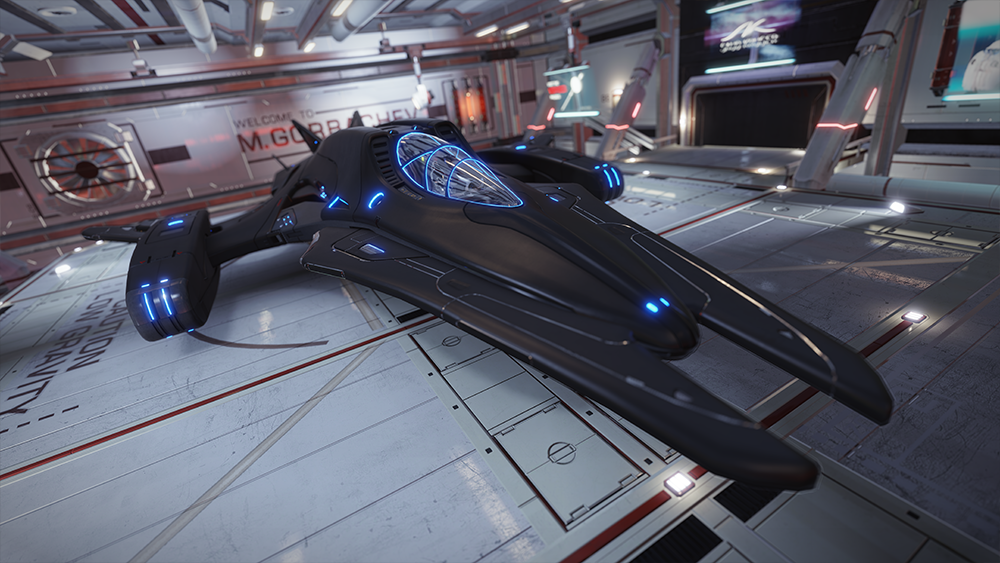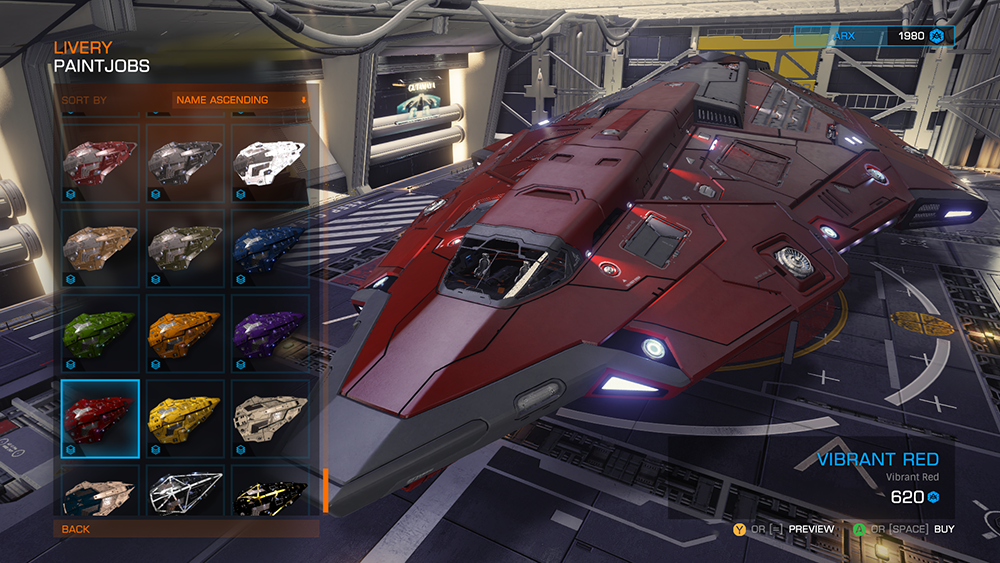 Please note, ARX values in these images are not final and subject to change.
December Update
We couldn't end the presentation without a glimpse of what's coming at the end of the year:
FLEET CARRIERS
.
We'll let the video below do the talking --
MASSIVE FRAMESHIFT SURGE DETECTED--
We'll have more details about the September Update and Fleet Carriers in the near future, so keep an eye on all of our future announcements and social channels!
We'd also like to extend a big thank you to all of the organisers of Lavecon and the commanders who are attending today to share their passion for all things Elite Dangerous. It's time for us to get back to the action, so see you soon... and fly safe, commanders!
Last edited by a moderator: