Welcome Commander!

So what is this FFED3DAJ thing then & how to install it?
First of all, FFED3DAJ is not a stand-alone game that will run 'out of the box' - it's a continuation of the FFED3D project and aims to stabilize it, fix the outstanding issues and to add further enhancements. The aim of FFED3D was to update JJFFE for "modern" (2008+) PCs and add 3D models and effects using DirectX9. Before that, JJFFE updated the original FFE to be playable on Windows 95 systems.
So - FFED3DAJ requires the texture/model assets of FFED3D to be playable. If you are starting out from scratch then you will first need to download and install a base pack. There is the choice of the smaller, standard FFED3D beta1.12++ package or Ittiz's beta3 package which is significantly larger but it includes all of the up to date models as well as those infamous videos!
The original FFED3D beta1.12++ is available here at
Elite-Games.ru
:
full beta
. Registration is required to post to the forum and download files, but is free to join.
It is a Russian language site, and the home of the original FFED3D project started by DreamZzz. Chrome users should be able to automatically translate the site and register with / navigate it.
Alternatively,
SpaceSimCentral.com
(SSC) hosts a choice of two updated packages:
FFED3D_Complete.7z
contains the beta1.12++ plus later models and textures.
FFED3D-beta3-Ittiz.7z
contains Ittiz's beta3 pack.
Recommended as the base pack to install over.
Again, registration is required to post to the SSC forums and download files, but it is free to join. Downloads are via the "
Download Terminal
", a web-based file-manager, and located within the main folder "#-F", then "FFED3D". There is a general FFED3D discussion sub-forum
here
. (Note: Site is currently undergoing an update, expect issues)
If you grab either of these two base packages from SSC, then be forewarned they are archived using
7zip
(.7z) which is open-source, freeware.
(Owners of
WinRAR
can also open this format since around version 4.2).
Tip: If you are using either of the FFED3D beta1.12++ packs rather than Ittiz's, then I would recommend running the JSGME application that's found within the root FFED3D folder. This can enable / switch between a number of enhanced/replacement models and textures that are not normally active.
Both sites also have active community/forum boards, so perhaps stay a while and say hello/thanks when you download, see what other goodies they may have to offer and join in with some discussions!
Adding the FFED3DAJ patch
The Russian Elite-Games site has a specific FFED3DAJ discussion thread on its forum with downloads
here
.
There used to be a SpaceSimCentral downloads page with installation instructions and updated files with each new build, but sadly this is no longer available.
The individual patch files can be found in the same download location as FFED3D via the
Download Terminal
file manager, Folder '#-F' \ 'FFED3D'.
The distribution of FFED3DAJ is split into 3 .zip files:
FFED3DAJ_v1.11.zip
contains the new patch .exe files. (required)
FFED3DAJ_v1.11_CoreFiles.zip
contains a set of updated or new core textures and other supporting files. (required)
FFED3DAJ_v1.01_ExampleSkins.zip
is an optional install and contains some examples of multiple-textures on ships as well as a custom shader that colorizes the cargo canisters for variety.
The patch is split like this to save bandwidth for the hosting sites. Once an initial install has been completed, it's typically just the primary "patch" zip file that gets updated between builds. These files should be unzipped into your FFED3D folder, straight over the top of the base installation.
There's a readme file included in the patch .zip "FFED3DAJ_readme.txt" that hopefully explains a lot of the various configuration settings, so please do take a look at that and then edit your ffed3daj.cfg to suit your own requirements / preference!
The current release version is v1.11.
[
Release notes & Changes
]
Latest Beta Build

There is also a work-in-progress beta build which is currently
v1.17beta2
.
(see post
#469
)
Previous beta build:
v1.17beta1
. (see post
#463
)
Note:
beta builds do not contain a complete set of required files for this patch - First time users must add the beta file over a full setup that has had the latest release of FFED3DAJ applied to it. (patch & core files)
As always, a very big thanks to
Steve
of
FrontierAstro
for all of the time that he's spent over the years, testing the never-ending beta builds and for feeding back both bugs and suggestions to help get the version to where it's at today. (And also for supplying a few of the new loading-screen 'hints'!)
Recommended Texture Add-on packs
To get the best visuals from the latest builds of FFED3DAJ, I recommend that you add the following texture packs by
nanite2000
.
These were created in collaboration and to accompany the release of v1.10a. They will continue to be compatible with future versions.
From SpaceSimCentral: (Via
Download Terminal
, Folder '#-F' \ 'FFED3D'), or from this post at Elite-Games.Ru:
http://www.elite-games.ru/conference/viewtopic.php?p=3171500#3171500
nanite2000_Planet_Surfaces_v1.8.zip
For enhanced planet surface textures and atmospheres. (
Gallery
)
nanite2000_Metal_Textures_v1.3.zip
for enhanced metal surfaces on FFE's original ship and space-station models. (
Gallery
)
nanite2000_Planet_Icons_v1.1.zip
for an updated set of graphics for the system information views. (
Gallery
)
nanite2000_Cockpit_Graphics_v1.0.zip
for updated cockpit icons and buttons. (
Gallery
)
Please do post in this thread if any help is required or to leave any feedback!
Cheers, AndyJ
Screenshots
v1.09b:
v1.10:
v1.17 beta1 upscaled bitmap mode: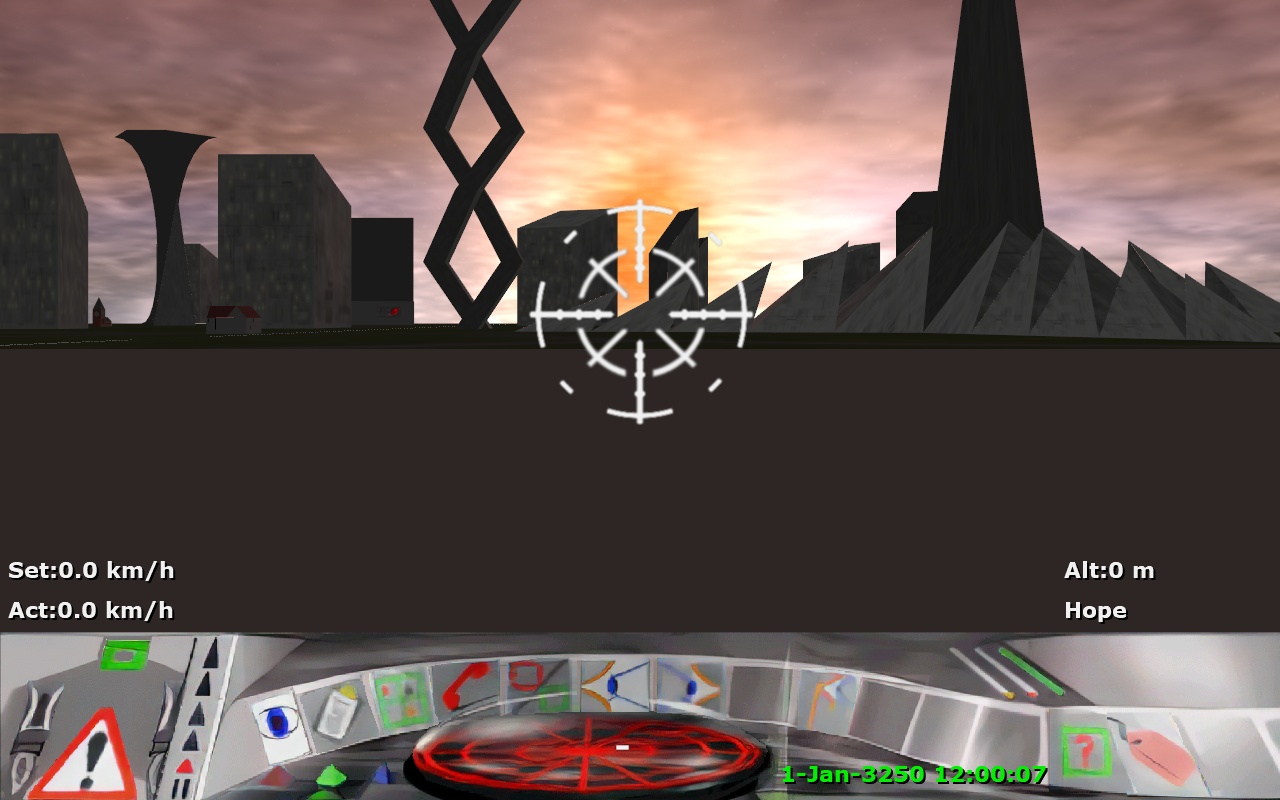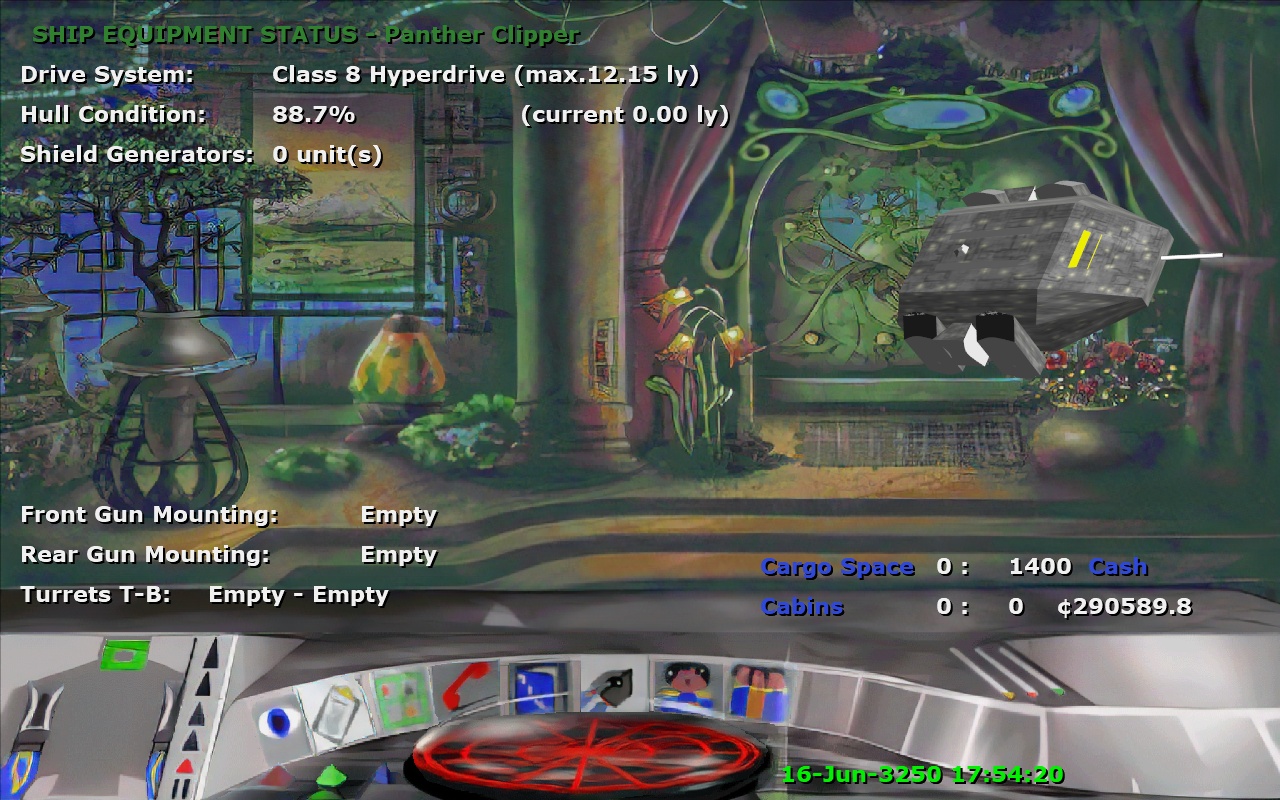 YouTube Videos
Donik
has recorded the intro using the v1.10a build and nanite2000's textures pack. (
post
)
And
pettytyrant101
has
posted
this little vid for your viewing pleasure:
"FFED3DAJ- Elite Frontier: First Encounters- see the galaxy for less than 3 Altarian dollars a day!"
Version History:
View attachment FFED3DAJ_versions.txt
(v1.11)
Last edited: