Update to my last: my friends, I have discovered ADRENALINE!
LOL what a screwed-up but fun battle. I barely made it out of there with my ship in one piece!
Continuing with my current goal - pointing out to the People's Heveri Values Party that I am dissatisfied with their Customer Support - I entered a High-CZ and took position against them.
There was one TEENY issue - my Krait II runs all G5 Overcharged MC's and a certain brain-dead moron forgot to
reload
after the last battle.
Ewps.
My
defensive
systems were full; I rarely need to pop SCB's. Well - I needed them
this
time - what a battle!
It seemed to be all Vultures and a variety of Heavies this time. I roared in on a Vulture with 3% Shield and opened up - it went down fast to my guns. FA/on, reset, retarget, aim for the guy who's shooting at a green blip, FA/off and unload - another Bad Guy down.
Then I get sledgehammered by an Elite Corvette and everything goes pear-shaped. GOD what a fight - the guy was
tough
. Beams, cannons and frags all pounding me from close range, quick enough to keep his bow on me and accurate enough that my shields were shredding FAST. My Incendiary MC suite wiped out his shields in no time; he popped SCB's and was right back to full in moments - I gulped. This was going to be hard. Out of ammo on the Class 2's - which included my Corrosive shells - 20% ammo on the mains, I could
just
keep out of his arc of fire with full belly thrusters, he presented a perfect target, even spoofing like crazy with chaff. I simply de-targeted him and hammered the dude with everything I had; he was impossible to miss from 75m. But I didn't have much left - WAY low on ammo. He was down to 12% hull when his Shields came back up, he instantly popped SCB's to bring them to full. My 3 Large MC's blasted, taking the shields down, but it used the REST of my ammo to do it.
Down to just a few rounds, at full shields and
still no damage to my hull
but almost no ordnance, I got angry and BOOSTED at the dude.
Ever seen what happens when a Krait slams into a Corvette at 540 m/s?
The Corvette staggered, spun around, tried to recover, but I was ready. I slammed into him again, taking out the rest of his shields and most of what remained of his hull. Down to 3%, he drifted, out of control and burning. Ten rounds from the guns reduced him to 0, and I saluted a HELL of an opponent.
That was when Spec Ops showed up.
Oh...bantha-poodoo.
I can't really describe what happened next. A Spec Ops Vulture tore into me, quickly joined by two others. My Shields went bye-bye, I popped SCB after SCB getting them back up. With only enough minerals for THREE reloads, I wound up in a wild dance between these guys, trying to get enough range and lateral movement to reload my Main guns and after perhaps five minutes of desperate flying, I did - one gun at a time, totally defensive.
Xeno's Paradox
had seven reloads for her MC3's, two more SCB's, no heatsinks and that was IT.
Those Spec Ops Vultures were tough, but no smarter than other NPC's. I goaded them one by one into attacking while I reverski'd, pounding them with heavy fire and ramming when they turned.
It wasn't enough.
By the end, I was OUT of ammo, no SCB's, shields down, one Vulture and another Corvette pouring fire into me while my mates mopped up ten klicks away.
Xeno's Paradox
retracted guns, boosted like crazy and escaped the battle with 53% hull.
Like. MAN. THAT was a battle.
I'm back in port, making SURE my guns are reloaded, conducting repairs and having a drink.
I'd better visit a Mat trader and see to my reload capacity - something I'd forgotten.
Cheers!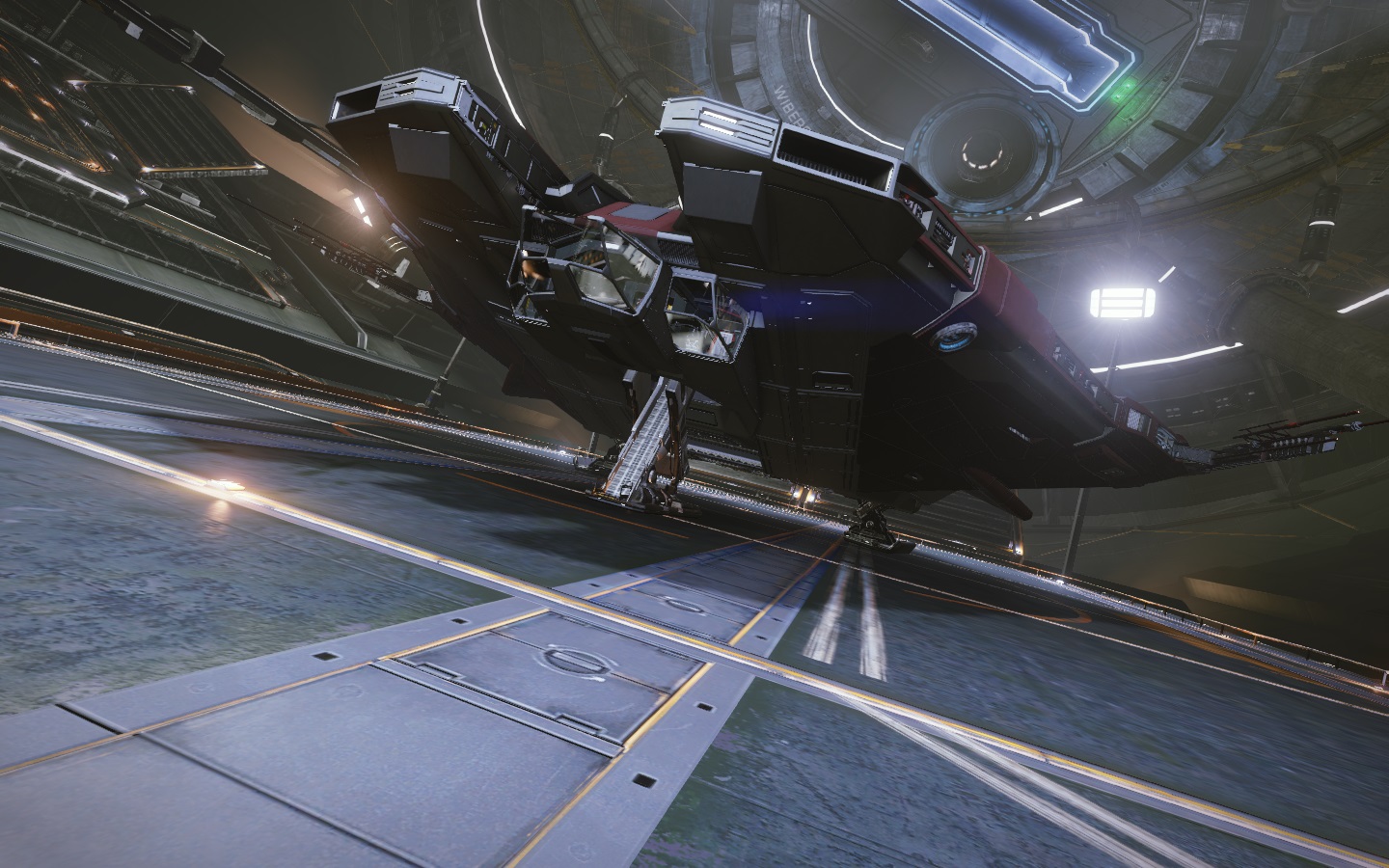 (
Xeno's Paradox down and safe...for now.
)
Last edited: