Final Leaderboards
Bucky's bar is normally full of pilots coming back from a race telling of some beautiful sights they'd seen while blasting through systems, they like the place and Bucky likes racers because they sure know how to party after a race. Following one of the recent races though there's been an influx of miners in the Fullerene C60 system, brought by the recommendations of the racers who passed through their system, and as well as keeping Bucky busy they've been talking about the new Asteroid bases that have been constructed over the last year in the core systems. They love being assigned to work at them as the water preserved in the asteroid itself makes the most amazing ice to put in their drinks, but the bars are run down, poorly managed and struggling to sustain the trade.
Bucky was never one for understanding why people insist on putting ice in their spirits, but these visitors had cleared him out of it, he needed some more and saw an opportunity to expand his empire into the asteroid market. So he needs your help!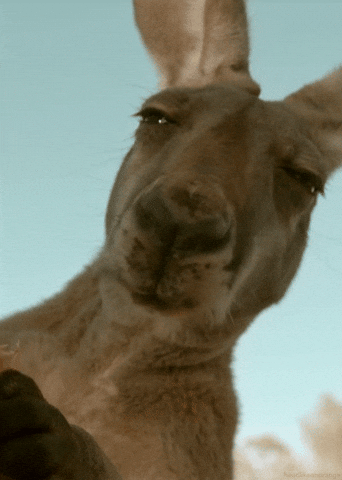 Take 5 Buckyball Beer Mats and deliver one to each of the asteroid bases nearby, to offer them the help they need if they join Bucky's empire. And on your way back make sure to pick up 5t of water from Jack's Town, which has the purest water of them all, and deliver it back to Bucky so he can keep his punters happy.
The Course
Start at Rebuy Prospect in the Fullerene C60 system and then call at each of the following asteroid stations in any order:
Lone Rock - Othime
Freeholm - Artemis
Jack's Town - Felkan
Simbad's Refuge - Nu Tauri
Big Pappa's Base - Andhrimi
Then land back at Rebuy Prospect
There is no requirement in Open Unlimited as to when you buy the Water from Jack's Town, but in the Regulation Dolphin it will need to be your last stop.
Entry Classes
Entries will be accepted in two classes: Open Unlimited and Regulation Dolphin
For Open Unlimited class, you may use any ship type, and engineer-modified modules are allowed. Guardian FSD Boosters are
not
allowed. Neutron/White Dwarf boosts are allowed, however FSD Synthesis boost is not.
For the Regulation Dolphin class you need to use
this specific build.
If Bucky's really going to grab the attention of these bar owners, then you need to deliver the Beer Mats in style! At time of writing the closest source with all of the required items is Scully-Power Station in Ix 94.71Ly away.
The Equaliser
In order to try and encourage variety in ship types for the Open Unlimited class, I have implemented a timing system based on the jump range of your chosen ship. I am using 35Ly as the base jump range, if you are over that then you incur a time penalty at the end of your race, if you are under that then you get a bonus. This will allow you to use your favourite/fastest ship, even if the jump range might normally exclude it. The penalty/bonus is 45 seconds per jump (calculated by using EDDiscovery), it will be based on your current jump range in the Outfitting Screen when unladen, with full fuel tank (I will require a screenshot of the Optional Internals screen in Outfitting to show that you have a cargo rack big enough) and you will be graded on the closet higher value. For example if your jump range is 35.01Ly you will take the penalty for having a 40Ly jump range, just as you would if you had a 40.00Ly range. 5t of cargo should only reduce your jump distance by roughly 1Ly.
How To Enter
State your intent to race in the thread below.
Race entries must start any time after 00:00:00 game time on Monday 20th August, and finish any time before 23:59:59 game time on Monday 27th August (as long as your run is started before 23:59:59 Monday 27th it will be accepted).
Standard information on how to enter, including example screenshots, can be found on the Buckyball Racing Club website.
Entries can be in any play mode, but joining the regulars in open play is encouraged.
Entries must include:
For Open Unlimited a screenshot of your ship outfitting showing Optional internals and your jump range and cargo capacity.
For Regulation Dolphin 2 screenshots of your ship outfitting showing Core and Optional internals and your jump range and cargo capacity.
The normal starting screenshot, showing your ship on the pad at Rebuy Prospect, with the station clock visible - THIS IS YOUR START TIME.
Screenshots of the Commodity Screen at each of the stations showing you about to sell 1t of Beer Mats
Screenshot of the Commodity Screen at Jack's Town showing you about to buy 5t of Water
A landed screenshot on the pad at Rebuy Prospect, showing the station clock - THIS IS YOUR FINISHING TIME
Screenshot of the Commodity Screen at Rebuy Prospect about to sell 5t of Water
This should make for 9 screenshots for Open Unlimited and 10 for Regulation Dolphin.
Send me a PM on the forums with a link to an imgur album containing your screenshots, as well as your CMDR name (and forum name if different), your ship type, your ship name and the entry class.
Fly Fast o7
Last edited: