I've tried stopping and restarting 3 times and the same happens each time. I've even turned the computer off and back on and its still stuck right at the end of the Sync Files bar. Its been there for over an hour now. :-(
Hmmm... gave up trying to get the update to download last night. Tried again today and on the first attempt it downloaded fully in less than a minute.
Now, who do I talk to about the lost missions and damage to local Rep suffered as a result of not being able to start the game?
Here's the situation after I finally managed to log on. Note that the value of the commodities I was stacking up (the idea was that I do all the hard work then a friend wings up and contributes just one unit to each mission to give them a nice payout) was around 20M credits.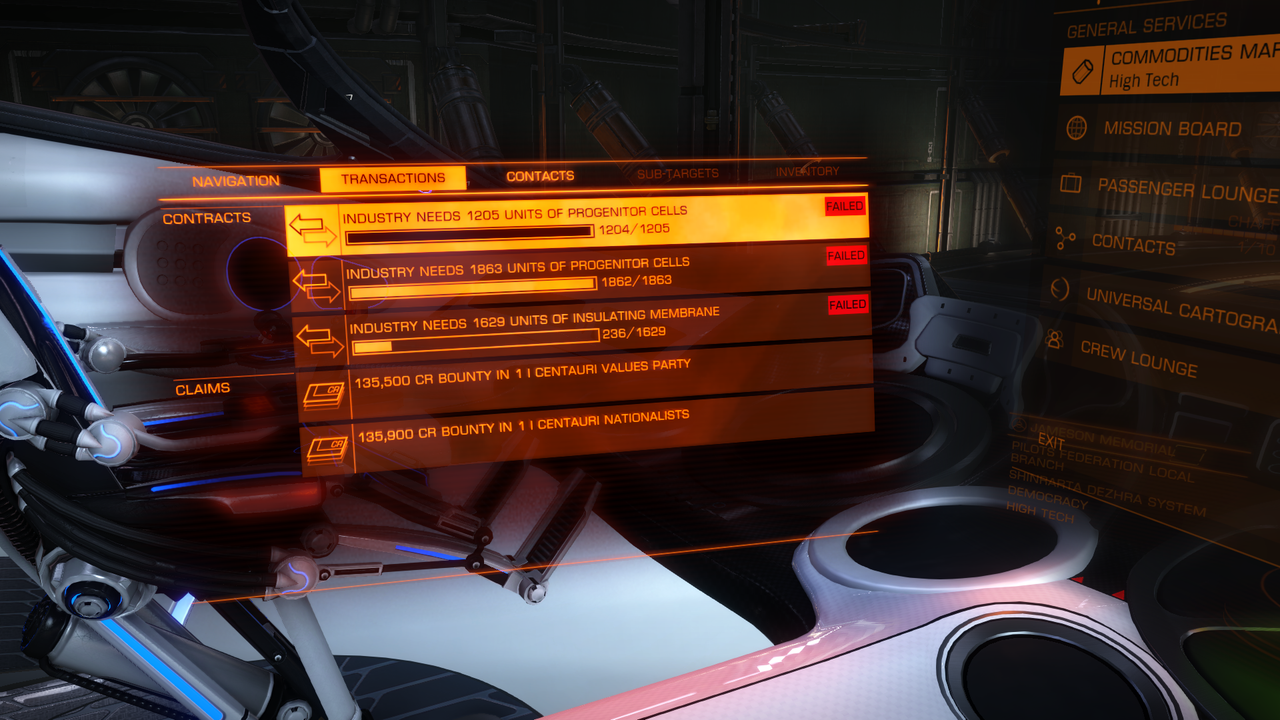 Quite narked about this!
Last edited: