Typical day at the office. The other day I saw D2EA core mining in a Clipper, and it looked pretty fast and maneuverable so I rigged my Clipper up for mining using mostly whatever engineered thingies I had on the shelf. I must say that ship moves better than a gogo dancer from the 60's
I only did one rock, but decided that the placing of the abrasion blaster was annoying. One hardpoint in the center is needed for that.
Today I woke up at Jameson sleeping in the chair of the Clipper. I noticed the 14 tons opals in the cargo, and had them moved to the Corvette still being not quite awake, thinking it would be less hassle to go and sell them with a few lasers to back up my arguments against the pirates. I was only interdicted once and he's dead now unless he escaped in an invisible capsule. He was in a Vulture, so I had to shoot him twice instead of once.
Parking at my destination station and selling the opals for 23 mill CR, I was kind of disappointed not being interdicted more, and wondered whether the two huge beams keep the pirates from wanting to dance. Still the feeling flying the Corvette is one of complete relaxation and confidence. You have all the time in the Universe to aim and squeeze. No need for anything fancy flying wise.
On the rather beautiful approach to the Freeport station, in automated supercruise, I noticed a nice Haz Res just 20.7 Mm away. That's gonna be the destination for the next couple of hours I think. Look out below!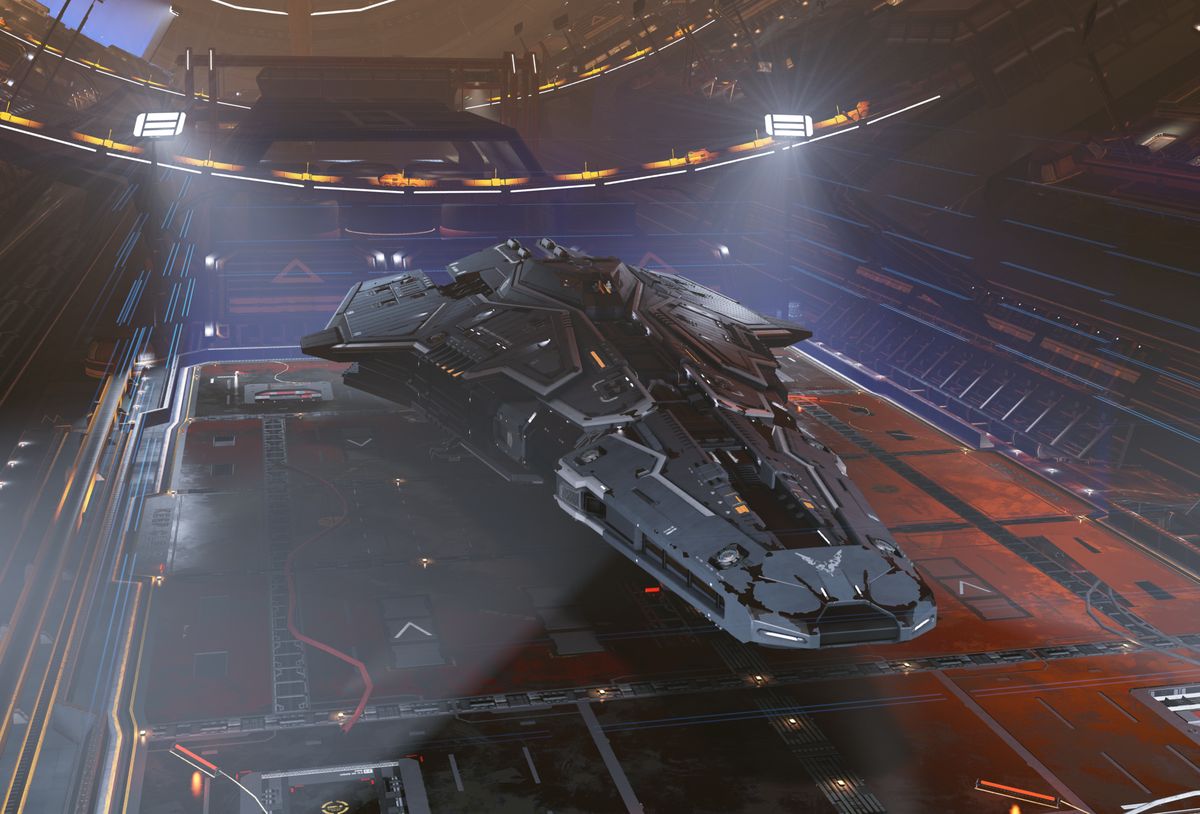 Edit: That Haz Res is lively! Ended up in a mess with an elite Conda backed up by two Pythons. Had to go back to the station for a minor repair and shield recharge after that
Still, the station is as close as a rescue ship outside a station slimed and burned by them thargoids.
Last edited: