So, I decided to take Lori Jameson up on her offer to come over for a visit. She contacted me about a month ago or so when I was out in Colonia. I guess she heard about my wicked combat skillz. I'm now rated Dangerous, so, you know, um...fear me! Yeah!
When I got there, she did in fact remember me. A little.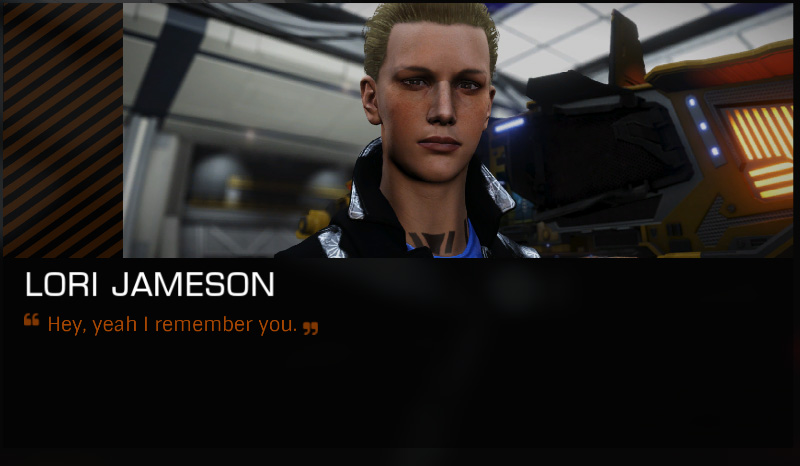 But I brought her a bunch of ale, and we spent quite a bit of time talking and walking along the paths inside her lovely arboreal dome: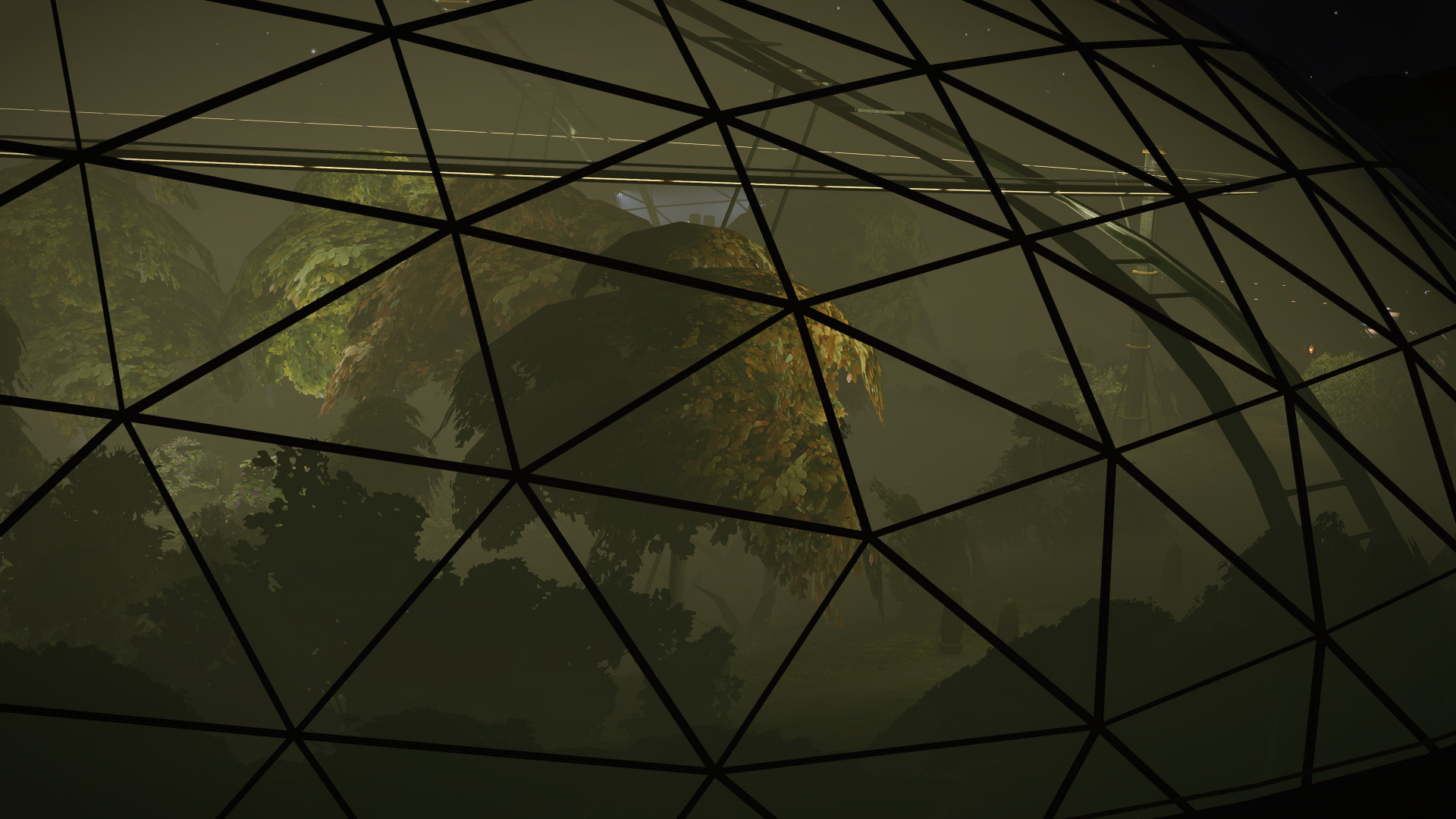 I guess she had a good time with me, because the next time I visited, her response was a bit more welcoming!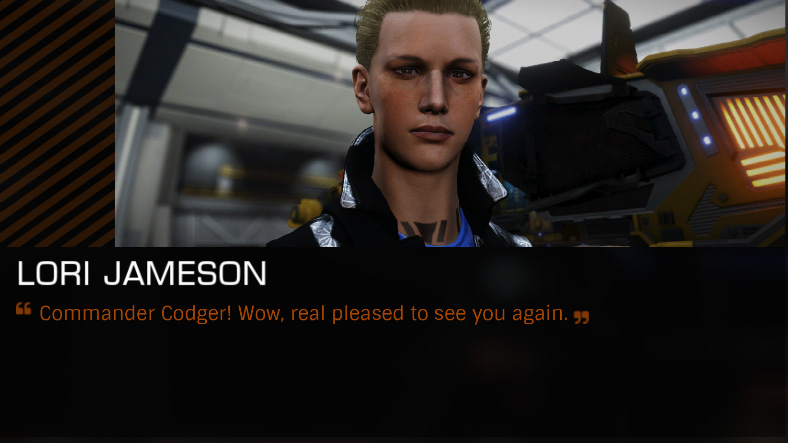 I wonder if it was my people skills, or the fact that I brought her a bunch of work?
Last edited: