Hello,
during the past couple of days i created some static items with Blender 2.83 for Planet Coaster to warm up with the workflow, which worked very well. Now that i tried creating an animated object, i'm having a problem with the way rotations are applied in Planet Coaster:
Somehow, all rotation-animations are interpreted as rotations around the origin. I made a simple animated object (the chest from minecraft) to test this:

Obviously, the lid should open as shown on the right side as in this reference gif: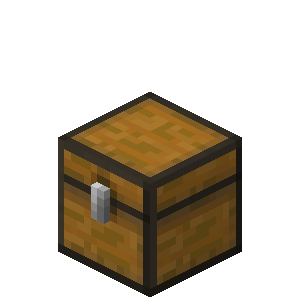 EDIT
: See solution below.
Last edited: