This post is where you can show how close you came to really mucking up your expensive ships with all your expensive cargo and modules. You can add a short story, maybe a screenie (in spoilers please, to keep the comments from filling space). Remember, this has to be a really scary moment, not just receiving a stupid message from a stupid pirate with witchspace clouds for brains and having said pirate slam into a planet at the speed of light because your rear end was facing said planet. Here's my submission:
I was in my new exploration Anaconda I just engineered for that nice 50ly jump range. It also has lots of fuel tanks inside allowing it to be able to reach the California Nebula on a single refuel, warranting the name Endurance. The DBX was good but this had more defences, SRVs, crew space, etc. I drifted 10,000ls away from Jackson's Lighthouse while in the galmap and decided that I'd come for a low pass around the pulsar. I get cocky and I try to get within a light second whilst travelling at 20 times the speed of light.

Dropping - Too close!
Hull integrity compromised.

I looked up, and I was just a hair away from being pushed around until my Anaconda broke. A hair's width away from the pole of the pulsar. Had I aimed slightly closer, I would've been sent back to a station in an escape pod and a 10% smaller bank. I set my AFMU to work, repairing every module I could. Module repaired. Module repaired. Module repaired. I jump away, deploying a heat sink in the process.

Moral of the story - don't boop the danger pole with your annie's snoot.​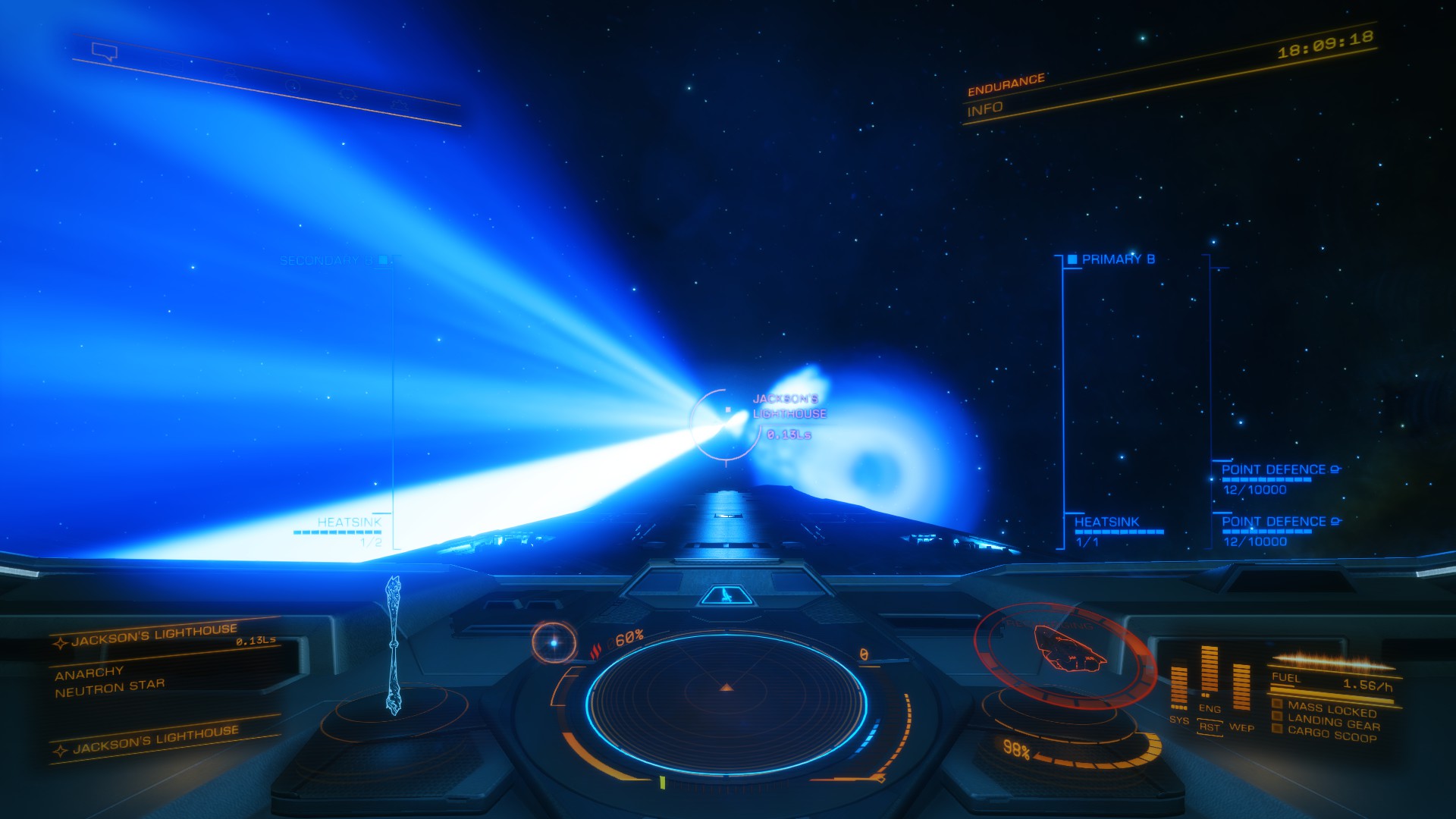 Footnote: I know I'm inferring that I have a lot of money when I said I would've only had 10% less money if my ship blown up, but it's my 3rd or 2nd most expensive asset, behind my mining python and my combatconda,
Apollo
.