Whee! I'm having fun with my new project.
After some consideration I decided to ditch the Viper and get a DBX instead. Then spend the mats for the FSD range upgrade on that. And then continue tweaking and upgrading and engineering the DBX until it is the best DBX ever! Or until I get tired and say "good enough!" lol.
I don't seem to want to focus too much on missions right now, I'm more into scanning and planetary stuff, so the DBX seems like a good choice. I almost went with the Keelback for the cargo space, but then decided that jump range is more fun/important for me and what I like to do.
So, I set course for Li Yong-Rui space for that sweet discount, stripped the Viper, bought a DBX and upgraded the modules as much as I could with my funds, and then drove off to Farseer. I upgraded the FSD to a max Grade 5, and the drives to Dirty Grade 3 (best I can do until I unlock Palin). Next, I hit up Elvira with some Soontil Relics, sold her some exploration data I gathered on the way to her place, and then had her upgrade my shields to Reinforced 3 and add the Drag Drives experimental to the thrusters.
And that got me enough rep with her that I got the next invite, Marco Qwent. It's all flowing so quickly this time through. I bipped out to Sothis to look into getting Allied with Sirius Corp. In the old days you could do courier missions for rep, there. Well, I got there (only 7 jumps, yay DBX) and discovered that Sirius Corp now has their own little outpost. They are the controlling faction, and it has a Cartographics section.
Heck, that makes it easy. There are plenty of high-value systems around Sothis to scan. All I need is 7-8 million, and voila. Allied. I'll do that tomorrow
I need the cash anyway.
I'm keeping this ship, so I named it and everything: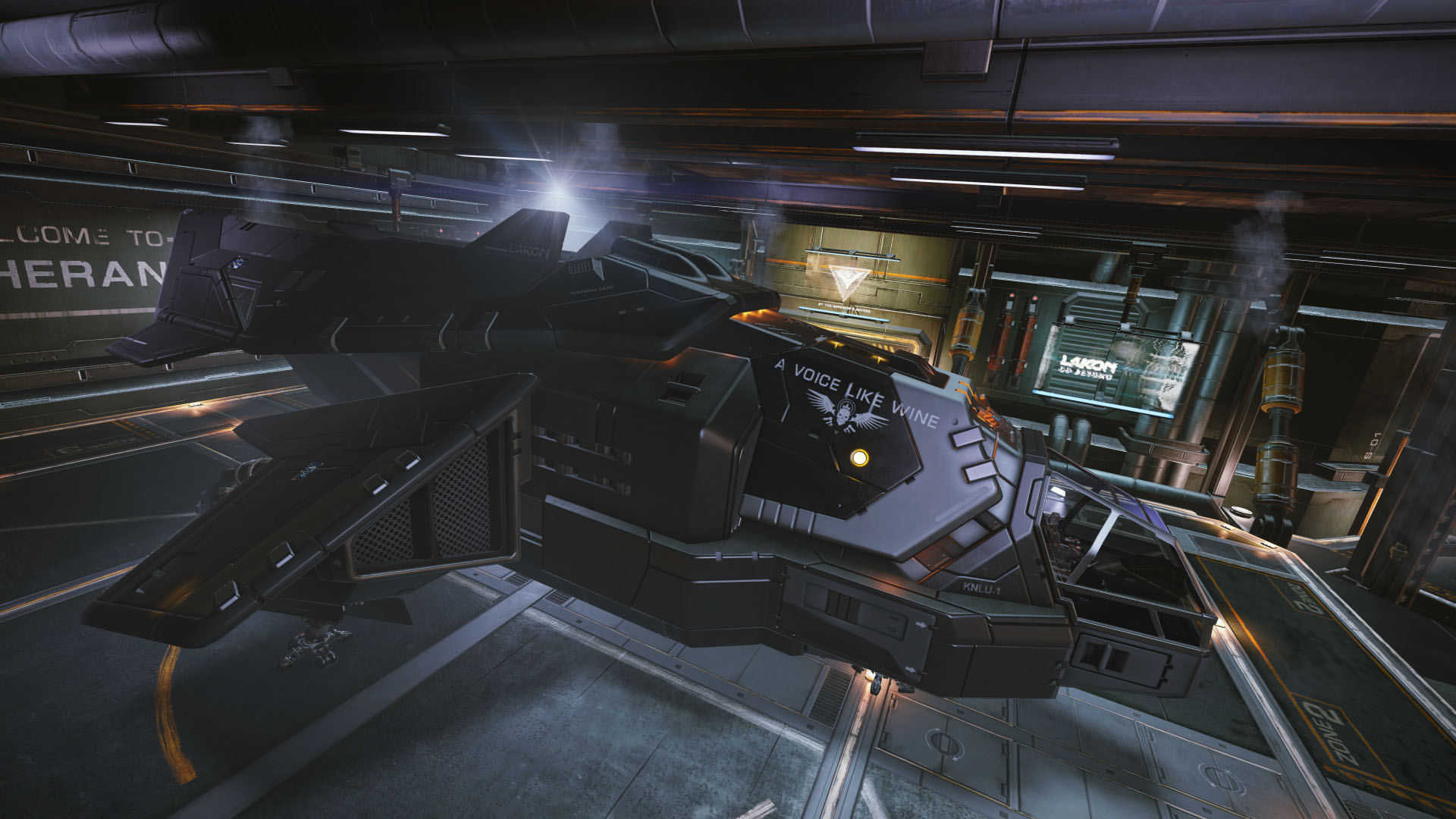 Ringed water world I was scanning...looked cool through the fisheye lens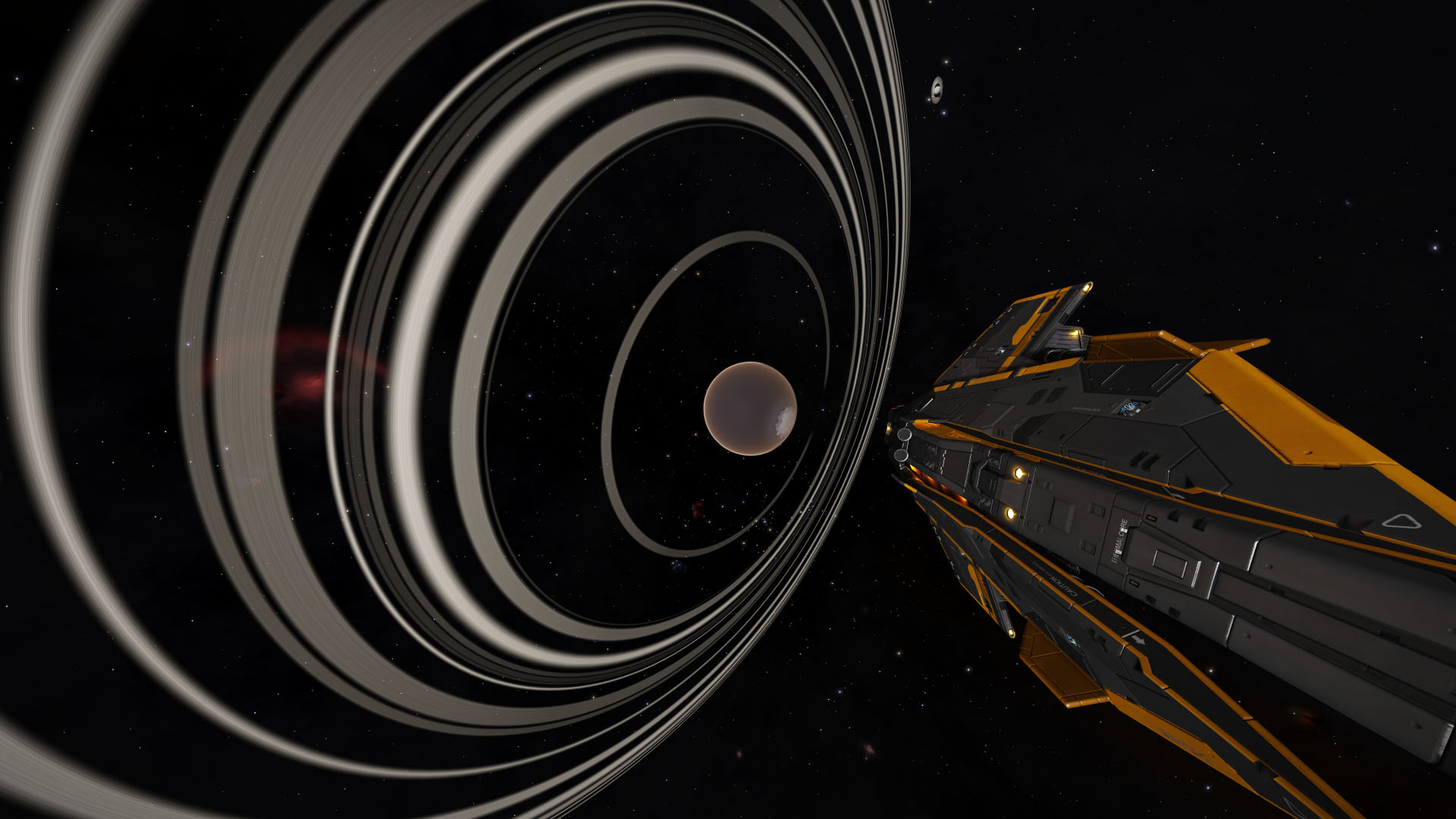 Elvira's base is spooky feeling: