Someone say pizza?
Anyway, at least we're one day closer to the update dropping now. Although without meaning any disparagement to the devs, it's not going to fix everything and I'm sure there's more updates happening to get the game where it should be. It's probably not worth getting wound up about as there will still be work to do afterwards.
I'm sure the next one will have it all sorted in a couple of weeks though and a couple of days after that Sally will be giving us the firm dates of the console release and merger of the Horizons and Odyssey universes.
I have heard that before and it is simply not true. only Selenium line doesn't have G5. All others have g1 to G5.
They're right- it's g1-g4 for raw materials: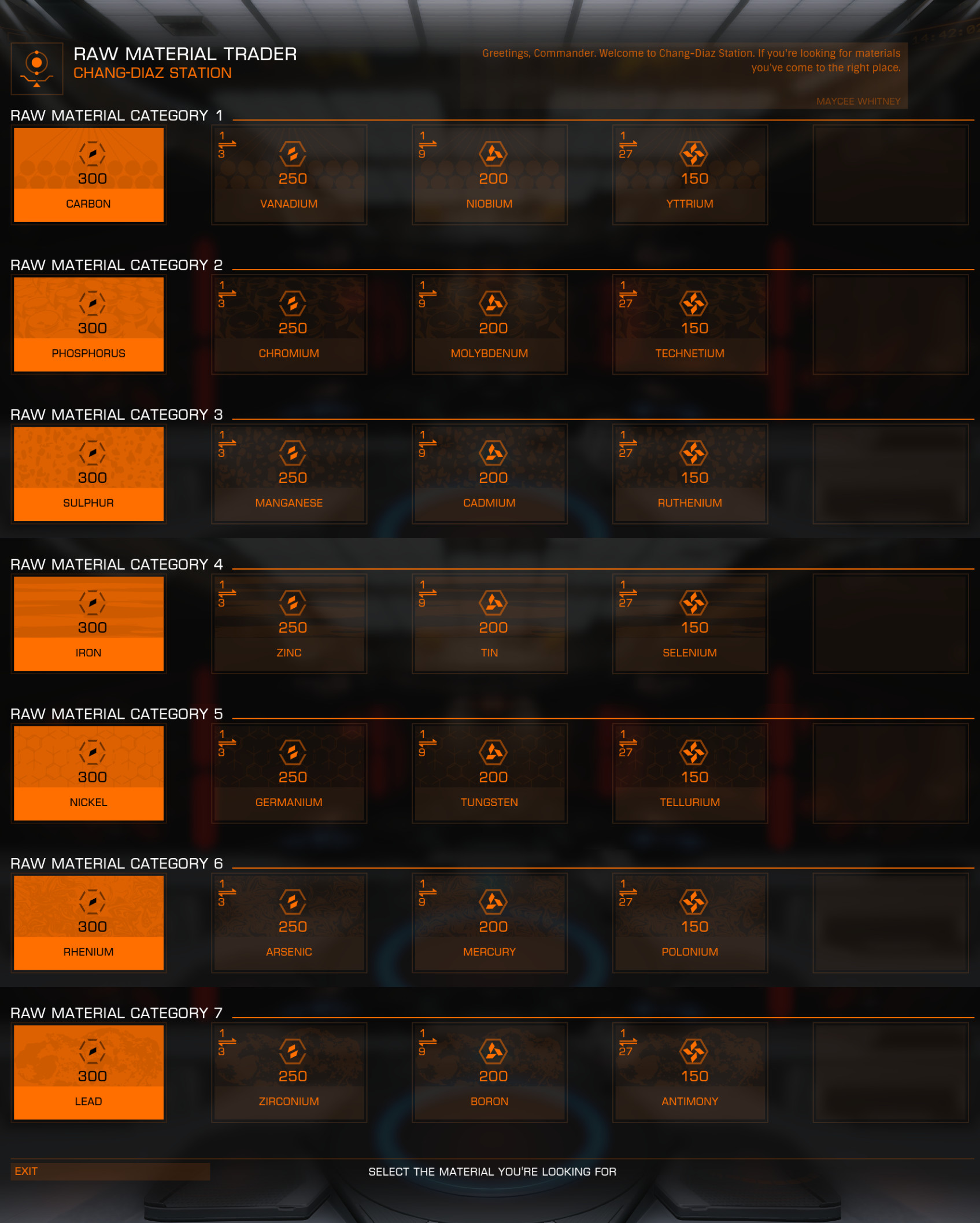 Last edited: